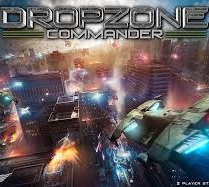 The first wave of new infantry have arrived; today we take a look at their strengths and weaknesses.
A few weeks back, we briefly discussed each of the new infantry that were coming to the Dropzone Commander universe. The Scourge Eviscerators and the Shaltari Ronin have been pushed back to the end of the month, but the UCM Mortar Teams and the PHR Immortal Snipers have made their debut now. Today we'll take a look at what each of them bring to the table.
Dropzone Commander has always held infantry in the highest bracket of importance, because without them you simply cannot win most missions. They are the bread winners that get the job done while the tanks are busy having fun in alley-to-alley shootouts. That said, they often end up feeling overlooked, merely functioning as tokens to represent your location as you grab the objectives.
The mortars and snipers have changed that dynamic in many ways. So far we have played one game with the new infantry models in tow, and it really seemed as if there was a second battle going on across the table, as his mortars worked to suppress the board and my snipers actively sought to eliminate his mortars.
Legionnaire Mortar Teams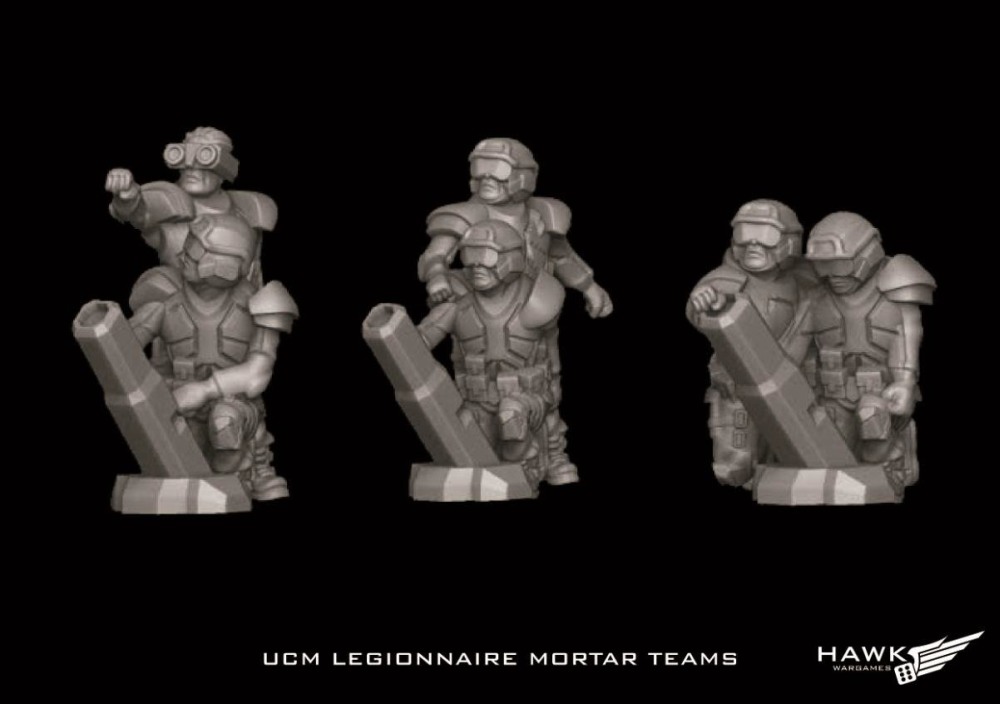 I cannot overstate the utility and tactical flexibility these gents bring to the table.
At first glance, their weapon didn't seem all that impressive. Sure, the E6 has applicability when used against swarming units like Prowlers and Technicals. Still, it seemed underwhelming in light of their cost and the presence of the ubiquitous Longbow. After giving the unit more consideration, however, I feel that their greater battlefield role comes in area denial.
Anyone who has faced Scourge knows how devastating their infantry can be against enemy armor. The concussion rounds from UCM mortar teams, however, quickly put paid to that little quandary. Once the shells have been dropped, you can move armor confidently through the streets as the Scourge hosts try to pull themselves together once more.
This is made even more useful by the sudden presence of Longreach teams. The new PHR snipers will make short work of any isolated target with their massed rifle fire, but the mortar teams can shut that nonsense down before it even begins! Watch for those snipers to pick their position, then rain pain from a safe area.
Even more glorious is the ability to deny your opponent the use of their Forward Air Observers. These lads will often be tucked away safely in a corner, scanning the battlefield from a building that doesn't justify your attention. Turn a concussive round or two in their direction, and suddenly the enemy's air assets are nowhere near as reliable.
This also brings up the fact that these guys are Troops, and therefore can act as Forward Air Observers of their own. This gives them fantastic utility, as they will frequently be in positions overlooking the battlefield to use their weapons.
Immortal Longreach Team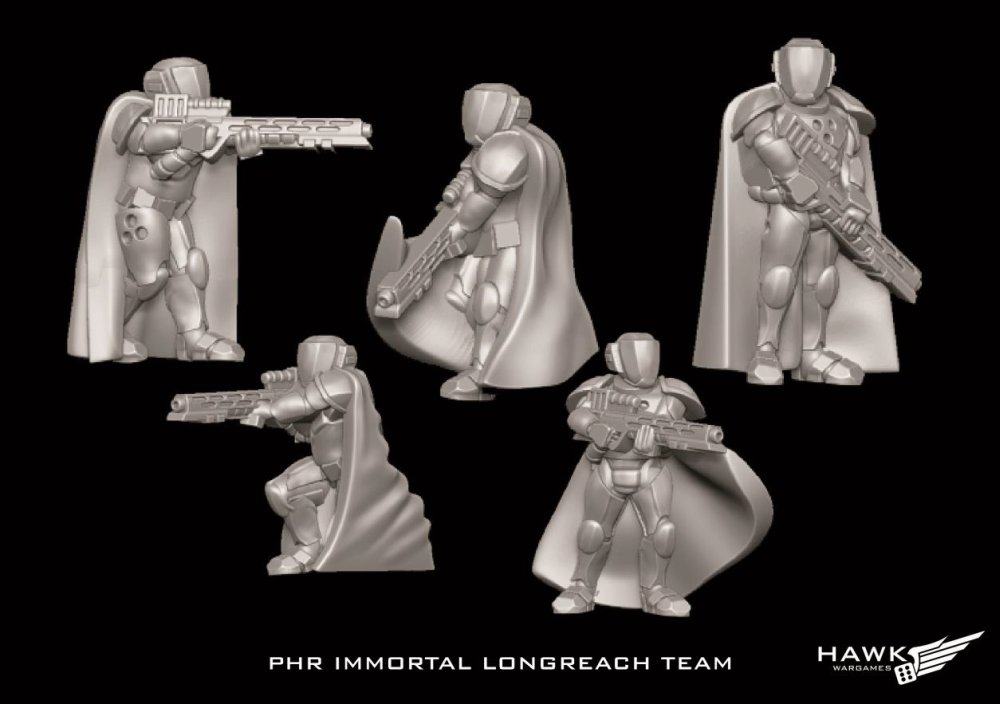 The UCM Praetorian Snipers brought quite an interesting mix to the table with their capacity to fire on enemy dropships. Whereas the UCM sharpshooters are subtle, though, the PHR are simply there to deal as much damage as possible.
The snipers are Troops, which means that they will serve admirably as Forward Air Observers. Their Evasion Countermeasures make them an ideal candidate to go to the wall, and they really want to get those sniper rifles into the fight as well. With E7 and Shape Charge, even the heaviest tanks have to be careful in their field of vision. Enemy infantry will simply be torn to shreds, even the normally resilient Shaltari.
As with the Mortar Teams, the Longreach Teams are gunning for their opposite number. It can be tricky to time out because of their ability to drop rounds that force you from the wall, but if the Longreach Teams fire they will do insane amounts of damage to those pesky stovepipes. Add in a sprinkling of support from normal Immortals, and they can knock out entire infantry groups in a single go!
Watch for opportunities to drop this flurry of Shape Charge hits on a main tank section. Their firepower might be all you need to tip that last tank into a burning hulk before it returns fire.
What is your take on the new infantry? What are you hoping to see with the Scourge and Shaltari models? Let us know in the comments below!
For a healthy dose of gaming insanity, visit us at Enter the Maelstrom.