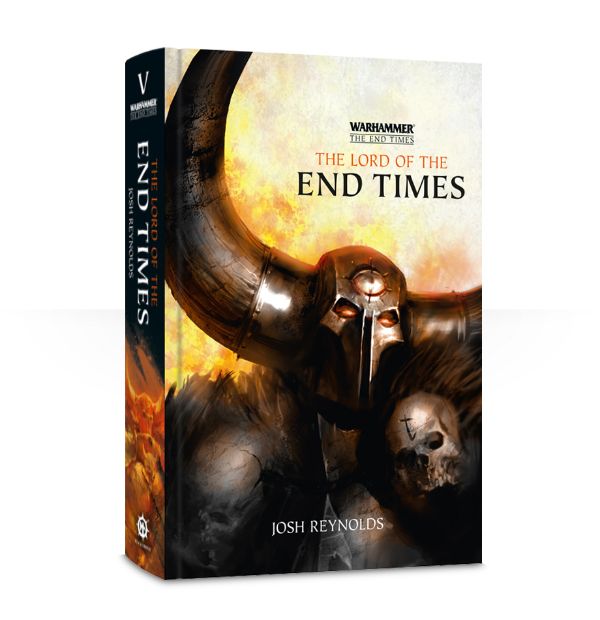 Has GW blown-up the only good thing about Fantasy? Let's talk!

So if you haven't heard by now GamesWorkshop annihilated Warhammer Fantasy's planet/history/lore/universe. But why? As a whole, we've long known that Fantasy was an ailing game due to poor sales. It seemed like the 8th edition End Times books were a huge boon to the game…at first. I personally was excited when Nagash came out with a giant tome of a book and a new amazing model. I felt like the Hype-Train was real for fantasy for the first time in a long time. But then around book 3 I started to hear grumbles about how it was "too much" and how the End Times were fundamentally altering 8th edition Warhammer Fantasy. Then the final book came out and the world literally exploded. I know the "lore" reason why it exploded – I've read the story. But from a company perspective, why did they basically cut ties with the past Warhammer world? I've got a few ideas I wanted to bounce around.
What was Wrong with Fantasy?
The only real point of data for individual system sales is from 2010 – during the Chapterhouse lawsuit it came out that Warhammer 40,000 was roughly 50% of all of the sales for Games Workshop. The other 50% was divided up among ALL the other sales properties including but not limited to: Forgeworld, Modeling Supplies, The Hobbit and of course Warhammer Fantasy. In the past 5 years it's believed that that ratio has tipped further into Warhammer 40,000 territory meaning 40k has only grown in sales relative to everything else. If you look at their releases in the past 6 months it's pretty clear that Forgeworld is going strong and I doubt the modeling/painting supplies department has suffered in sales. The Hobbit is all but gone at this point and Fantasy… Well a new edition is on the horizon but I haven't seen anything to indicate that those new kits/books are flying off the shelves at this point. Why is Fantasy not selling?
The Universe is Bland?
The first theory is that the universe of Fantasy is bland. Now I've never spoken to anyone that ever said, "You know, I want to play Warhammer Fantasy – but the background story (or fluff) is terrible!" That's just not something I've ever heard. However – lets assume that for a moment the "Genericness" of Fantasy was the problem. Nuking the Old World would fix that for sure. If GW wanted to get rid of factions or recombine them to remove some of the more generic units then "The End Times" event is a perfect launching point for that.
Now you're going to basically anger the player base that plays those armies but maybe pruning the player base isn't all that terrible. After all that may lead to some new players and growth for the community once you get rid of those "old haggard vets" who only complain about how things used-to-be. It's great that the barriers-to-entry for new players is so low then… oh wait.
The Barrier-to-Entry is Too High?
My second theory is that the barriers-to-entry are too high. This seems like the most obvious reason and it is CLEARLY an issue, but is it real the reason people aren't playing? The first barrier is the price. We all know this is an expensive hobby and it has only gotten more expensive (looking at you Dark Elf Witches) but the model quality has gone up. I don't think anyone can realistically complain about the quality of the new GW plastic kits. Those things are amazingly well done. However there is a gap between the player's perceived value and the actual cost of the kits. This leads to situations where the older players that have armies don't really need to buy the new kits to play and don't spend their hobby dollars on them.
Any new players that are interested in playing balk at the price and move to different systems. However, if they do happen to overcome the price barrier they quickly realize the next barrier of building and painting. Now some people can argue this is actually the best part of the "hobby" and I agree to a point. But it's not the same for everyone. Players have different personal standards for models when it comes to assembly and painting. One player may be okay with pushing bare-plastic and half assembled models across the table. Another player may have panic attacks at the thought of fielding an unpainted model. It's a broad spectrum. But lets say a new player has gotten his or her army to a playable standard. How long did that take? A few weeks? A few months? A year or more? Is your Army book still relevant? The Time issue isn't the final barrier however. It's the Rules.
The Rules – Are They the Problem?
My last theory is that the rules are the real problem. If someone really enjoys the game they will push through those first 3 barriers. I've done it, my friends have done it, in fact if you're reading this article you've probably done the same thing with a Fantasy army or another table top game system. I actually think that 8th Edition Fantasy's rules aren't terrible! I was even enjoying playing it causally. However they are very Byzantine – they are overly complex when they don't need to be. They favor large, large blocks for units and yet they also penalize you for taking those units in the magic phase with those 'unit killing' spells.
The Magic System in the game is better than previous editions in regards to player interaction, but the spells themselves are too good in some cases. The base game (with no house rules) really has issues with monsters vs cannons and LOS issues. Shooting armies in general are frowned upon by the players because of the lack of interaction. I could go on but the reality is they just didn't make the game "fun" enough to entice enough players to WANT to play. And that's the real issue. If the game is fun enough players will play it. If the game isn't fun then most interested parties will get stuck at a barrier and stop.
There are still tons of players out there that swear by 8th – but those guys aren't the issue. In fact they are probably the only thing keeping Fantasy alive on the Indy Tourney Scene. They are also some of the most fun and toughest opponents out there. You could say they are the hardcore fans – the ones GW isn't worried about losing no matter what happens. But that crowd is fighting against time. They may have a strong scene now but what happens when 9th comes out? Are we going to see a similar situation to what happened to D&D 4th/Pathfinder? Are the fans going to buck the system and stick to 8th while the "new" players try out 9th? I'm not sure but rumors and grumblings about round bases have not been received well. Only time will tell.
Clearly something needed to shakeup the game – but did they bet on the wrong horse?
GW's Plan – Hit the Reset Button?
Blowing up the planet of Warhammer Fantasy opens up a lot of doors. This provides them the clean slate they need to redo Fantasy into an awesome game system with new lore and new rules. Could they be attempting to bridge the gap between Fantasy and 40k? What's going on with those round bases anyways? Could a new skirmish game be an attempt to fix those ridiculous barriers-to-entry? They will get to write a whole new history as well and those books sell well, right? But what if they don't change the game enough?
The rumors out there are saying that 9th Edition won't be that drastically different from 8th mechanically. There is a possible skirmish game coming out – but if you want to play the larger scale battles those will probably be very similar to what you are already playing in 8th. I think that is a huge mistake. There were issues in 8th that stopped players from getting into Fantasy. Nuking the planet provided a clean slate and now GW is holding on to the part of the game the average player didn't like. They have put a lot of resources into reshaping the lore and, if the rumors are correct, not enough into refreshing the rules.
Moving Forward With Fantasy
I have no idea what will happen when Age of Sigmar lands on shelves in July. Maybe it's just a board game a la the Assassinorum: Execution Force. Maybe the twin-tailed comet is actually Simgar and Archaon falling to start the cycle all over again. But whatever happens this summer will be the turning point for Warhammer Fantasy. It's either going to be a huge success and we will all be thrilled or it's going to be a terrible experiment gone awry. I don't think the game can limp along in mediocrity for another edition.
So what do you think? Are you excited about the summer of Warhammer Fantasy or are you dreading the arrival like a Black-Ark of Naggaroth on the horizon? If the game splits, which camp are you in? Let us know in the comments below! AdamHarry, OUT!