Geek Chic Rolls Out Dropship Gaming Tables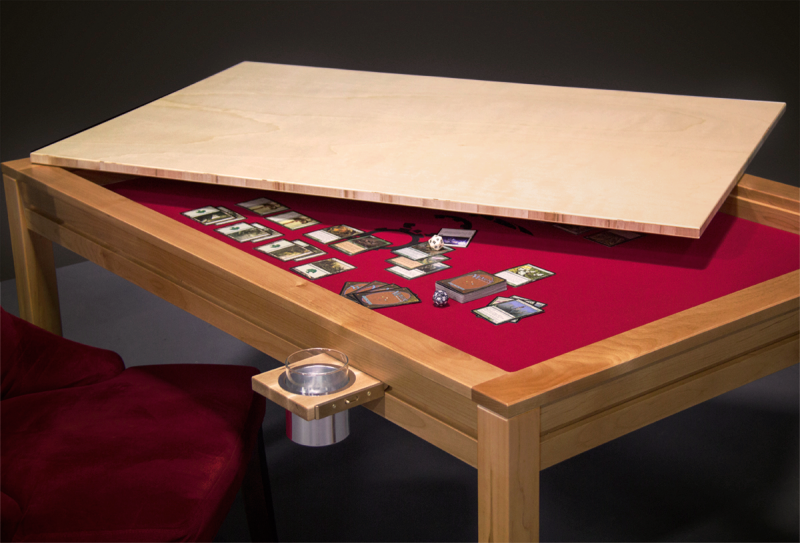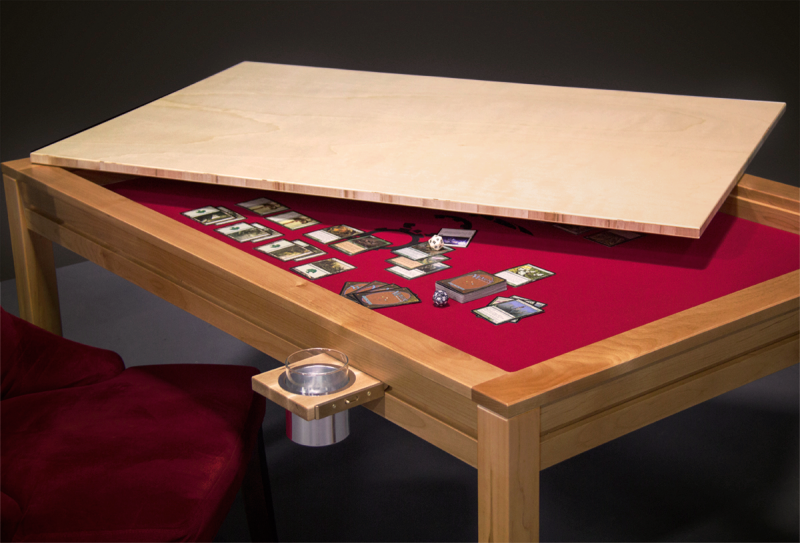 Geek Chic, makers of the finest bespoke gaming tables have rolled out a new line that will make your friends green with envy! Check em out:
Take it away Geek Chic:
IN STOCK AND READY TO GAME!
Are you ready to level up your gameplay?
If you don't need custom furniture, but still want to upgrade your play, Dropship gaming tables are for you. Geek Chic quality hardwood, craftsmanship, and engineering– but for less money, and without the wait!
IN STOCK
All pieces are ready-made and kept in limited stock. Every month we'll have new tables ready and waiting for you!
AFFORDABLE QUALITY
Dropship gaming tables don't cost the same kind of money as made-to-order, configurable furniture. Think of this as the next step down from heirloom quality: High quality at an affordable price.
READY TO GAME!
All tables feature our signature Geek Chic Game Vault and Rail System, and include an accessories package in the price. A set of four locking cupholders and the Geek Chic roll-out game layer mean you can game in style, straight out of the box.
SPEEDY DELIVERY
Dropship tables and packaging were designed within weight and size restrictions for third-party shipping (UPS/FedEx). That means 2 week shipping with insurance and a tracking number— so your furniture arrives quickly and safely!
AND FOR CURRENT CUSTOMERS:
The Dropship line does not interfere with building your custom furniture. That was part of its design requirements: Protecting your timelines.
PREORDER NOW:
Prices run $1600 for the rectangular table and $1750 for the larger square, with $200 shipping to the continental US. The first 100 tables are up for preorder, and ship in mid-July!
~So who's up for some of the finest gaming furniture out there? You should REALLY go browse around the Geek Chic website.  We got to see their entire line at GENCON last year and it was impressive!
Subscribe to our newsletter!
Get Tabletop, RPG & Pop Culture news delivered directly to your inbox.