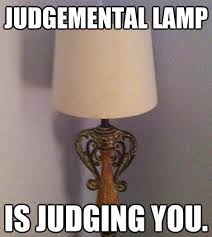 Goatboy here and instead of a individual break down with some kind of nonsensical rating I will instead just list winners and losers from the new codex.
If you are living under a rock, in a basement, or just don't care about 40k then you might not know we have a brand new Marine codex coming out this weekend.  This new book isn't reinventing the Space Marine Wheel of doom but I do think it has some definitely potential on being a spoiler army for specific "competitive" builds.  My initial take on the book is excitement as the book seems to allow more opponent play back instead of just soul crushing math superiority.  With that – lets get started on the "review".
***Disclaimer – I am looking at this book from a competitive angle.  This means that while I might think certain units are non build worthy it doesn't mean they all suck completely – I just don't think they are worth it in a list designed to win events.***

Winners
The first big winner of this codex is the Marine player.  Yup you don't have to buy new stuff as most of the same things that were good in the last book are still good in this one.  Don't expect having to drop a ton of money on stuff to revitalize a 2 year old army.  There are also builds out of this book that will bring back some old models you used to use during the hey day of 5th edition – Rhinos, Razorbacks, and Drop pods.  Overall the scheme of good Marine chapters stay the same.  If you are seeing a Biker army the chances are they are going to be White Scars.  If you see Tigerius expect people to utilize the new Doctrines to try and create Alpha and Beta strikes.  The other chapters have some cute options when built utilizing formations so there is a chance every chapter has its hey day with a mean list.  Heck even the Black Templars seem to have some much needed new power with tweaks to their rules that could bring about a full on horde Marine rush.
Troop choices got a big push with some simple changes.  The biggest thing I see is that Scouts just now seem so much better then Tactical Marines.  WS 4 and BS 4 is such a big change that I expect a lot more Scout Shaming in the future.  The tweak to troop biker units is also very strong as changing from a 5 man to a 3 man squad could get you some very cheap special weapon carriers.  Even the Tactical got a bit of a push with options for a Heavy weapon that you don't need to sit still to be effective with (Grav Cannon + Amp).
This book showcases the newest GW trick for armies – FREE STUFF  I am sure you have read about the ability to take 2 Companies and create a plethora of free transport options.  Mix in the entire army being Objective secured and you got a huge uphill battle for any army that utilizes a few units to try and contain/control objectives.  Sure they are not killing a ton of things but a lot of "enjoyment" from playing comes from removing models on both sides of the board so while they might win by holding a lot of stuff you still at least feel like you accomplished something by killing some Marines/Pods/Rhinos/etc.  It also forces you to take specific things as well which while a Tax on an overall effective army the free nature of transports means you end up gaining more by spending more.
Adios Wraithknights. For all the whining (myself included) about the Wraith Knight this codex really seems to make those 5 Wraith Knight armies rather pointless.  Grav weapons are everywhere and any High Armor, Monsterous Creature, etc should be fearful of the coming of the brown noise brigade.  Almost every option in the codex has access to some form of Grav Weaponary.  While I don't think you need to only have Grav to be an effective Space Marine build it does put a damper on a ton of other armies.  Lucky for the Marine player – the Dev kit gives you two and a combi-grav so it isn't the end of the world to try and kit bash, convert, or utilize a third party bits provider.
The unit that got a big push in my mind is the changes to the Command squad.  You no longer need to take an HQ choice to get one which is pretty cool.  It is also very cheap for a 4 (or 5 Grav gun unit depending on you interpretation of the Apothecary Upgrade) as well as a piece of glue to the Super Friends archetype.  I see it competing and winning the choice versus Stern guard in a lot of lists.  Speaking of Stern Guard I think they got some good options to make them decent and again if you don't need a command squad a unit of these guys might be a good "secret" weapon versus a lot of different lists.
HQ wise most of the options are very good. If you plan on taking a Chapter based that has a special HQ then you will probably utilize them.  Khan got a much better Warlord Trait and Maernus has really become the double fisted beast of doom we all wanted him to be.  The Warlord traits are ok with nothing as useful as the Strategic traits from the main rulebook.  I like the FNP one as it helps make your Warlord tougher but I would rather go with army wide helping then just making one dude the most bad ass dude on the table.  My favorite Special HQ is Tigerius because he brings so much to the table top that I find him falling into most of my armies.  I do find it funny that the Cassius model picture has a bent Crozius.
Dreadnoughts are back! Surprisingly enough the Dreadnought got a nice boost with 4 base attacks and access to Chapter Tactics.  Imagine White Scar Iron Clad Dreadnoughts with 5 attacks base and hit and run.  Those guys will be a pain for a lot of armies especially with the removal of First Blood in a lot of events.  It makes me want to look at playing a bunch in an army list just to see if we can get Dreads the much needed lover they deserve.  I know a few buddies who played Drop Pod dreads before and if FW is allow the Come out and assault Dread Drop pod might make its way into a few lists.  Murderfang can eat a bunch of *BLEEP* when seeing an Ironclad across the table top.
All Hail the Demi-Company. Formation wise – the Demi Company that gives you all Objective Secured plus if you double them up gives you free Transports will show up.  It might not kill you but it will be hard winning objectives/maelstrom beyond kill points.  It does feel real Marine like with massed dudes in vehicles coming down from the sky and just covering the table in sacrificial bodies.  The other formation that feels good is the Librarian Conclave.  This one will see a lot of use as it is a great way to pass around Chapter Tactics.  You need Stealth on some important units turn 1 – get some Ravenguard Librarians.  How about Hit and Run for everyone?  White Scars librarians are pretty spicy I hear?  Do you need 10 – 11 Warp Dice – why not get Tigie and some friends.
Why do I feel so sad…
Losers
The biggest loser right now is the Blood Angel codex.  Their Scouts are not WS and BS 4 and still cost the same.  They do not have access to Heavy Grav Cannons on their Devastators.  The only thing really going for them is they have their own Detachment/CADs and it seems GW has moved away from giving that to new armies.  If you need extra Drop Pods or just a single FNP generating Character then you would look at BA – but for right now expect most of the Marines to be be C:SM.  Space Wolves didn't lose out that much because its not really Codex Space Wolves it is Activate Team Thunder Wolf IC Party 4000.
Terminators are still not good. They still lose here as while they drop some point weight they still just do not do enough when compared to other options.  The chatter still points to either 2 wounds, FNP, or some other way to make them tougher.  GW just went with a point strip with hopes of making people buy new ones.  Since any Marine player should have a ton I don't expect to see them on the table top.  I still remember when Thunder Hammer/Storm Shield termies were the bane of so many armies.
The new Assault Squad box looks cool but don't expect to see them anywhere.  They ended up getting more expensive with new free ride and no changes to their basic load out.  Now if they could take a bunch of Grav Pistols or their upgrades were cheaper it might make sense to take them – but for right now those jump packs are staying locked in their foam or on their sprue.  Vanguard vets fall into this too as usually a Command Squad could just do more for you – especially if you plan on doing some kind of Biker – superfriends etc list.  I don't know how to make them better within their own rules beyond making them free or really really cheap.  If they could assault out of Deep Strike they would have their use – but GW doesn't want to give that away in a codex – they instead want you to buy a dataslate of some kind.
Vehicle Squadrons are Gimmicks. The changes to vehicle squadrons are neat – but as soon as you lose one their extra rules go away.  If they kept their rules when losing a member they would be good – but right now it is just too easy to turn off those rules by one random D weapon/melta/massed Str 6-7 shooting to make a difference.  Though beware the random game where 3 Vindicators survive and can shoot all at you.
Devastators < Centurions. The Devastator squad got better but not worth it when you compare them to the Centurion Devastators.  Sure you have to buy those guy their own drop pod – but you are never using all your FA slots in a Space Marine army so that is nearly the pain in the butt it should be.  Still they could see use in Imperial Fist armies but I expect that new box set to be used more so as a way to get Heavy Grav Cannons into mandatory tactical Squads for certain formations.
Assault Centurions are still just weird.  They got better rules but getting stuck with Slow and Purposeful makes them just not worth it.  You can have all the flamers in the world but if I am not scared to assault you with a unit then what is the point.  This should be the ultimate sit back and control the board unit and instead you just have some guys that could do a number on a Knight but are too slow to react correctly.
The other big loser is the lack of Astartes D on the tabletop.  This just shows you the Eldar will be king of the D and Marines just bring the Brown Noise to the 40k Competitive party.  40k has become a lot of Paper/Rock/Scissors so bringing a list that will let you 7-0 a big event is going to be a lot harder.

Overall Thoughts
I think the book isn't reinventing the marine wheel house.  The same sort of armies will show up as before plus a few extra builds.  I think the Demi Company X 2 build will see its hey day as massed scoring will ruin a lot of players armies.  Some of the top tier builds have issues dealing with a ton of targets so while you are not killing your opponent you are making it hard for them to win in the end.  I also see some really rough alpha/beta strike armies that should just murder some extreme builds.  It is one of the other books that can easily just play within its own codex and own a lot of builds.  I put it up there with Crons and Daemons with certain builds that just counter certain strong Eldar builds.  I still see Eldar as the top dog as they just have the dirty D, good troops, and almost every choice being a strong one.
Currently build wise I plan on looking at some ways to either do my dual super friends strategies or maybe that massed Objective Secured army.  I have to decide what to work on next with some Khorne Daemonkin burning a hole in my head as well as random Ork and Necron builds.  Still the Marine book looks decent, should play fine, and should just be better then it used to be by a little bit.  I wish some more of the new rules were better but again – I am not a game designer just a game player/complainer so what do I know.
What do you think?