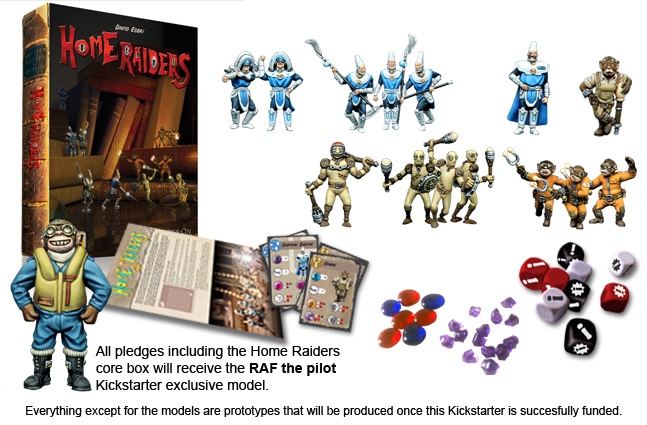 Vesper-On Games has taken to Kickstarter with Home Raiders, the "1:1 scale miniatures game."
The concept of Home Raiders is quite similar to The Borrowers, involving various races of tiny folk from other dimensions that come to our realm to scavenge for resources and technology in our homes, hence the "1:1 scale" of the miniatures. This also means that playing the game on your kitchen table with cups, dishes, and books is actually encouraged and supported by the fluff.
It's a really cute concept for a miniatures game, and the setting is a nice change of pace over your typical sci-fi/fantasy/steampunk/GRIMDARK war game. Vesper-On's goal with Home Raiders is to create a more accessible family-orientated miniatures game, with simpler rules and cartoony, whimsical artwork and miniatures designed to help gamers ease their children or significant others into the hobby. The basic rules are on Vesper-On's website as a free download.
For £45 you can get the starter box, which includes 14 miniatures for the Gremlin and New Lilliput factions, a rulebook, dice, tokens, and stat cards. All pledges of this level and above include the RAF Kickstarter mini for free. Home Raiders has already surpassed several stretch goals, unlocking the Fair Folk and Lords of Dust (EGYPTIANPENGUINSWUT) factions. The Kickstarter will end on June 7th.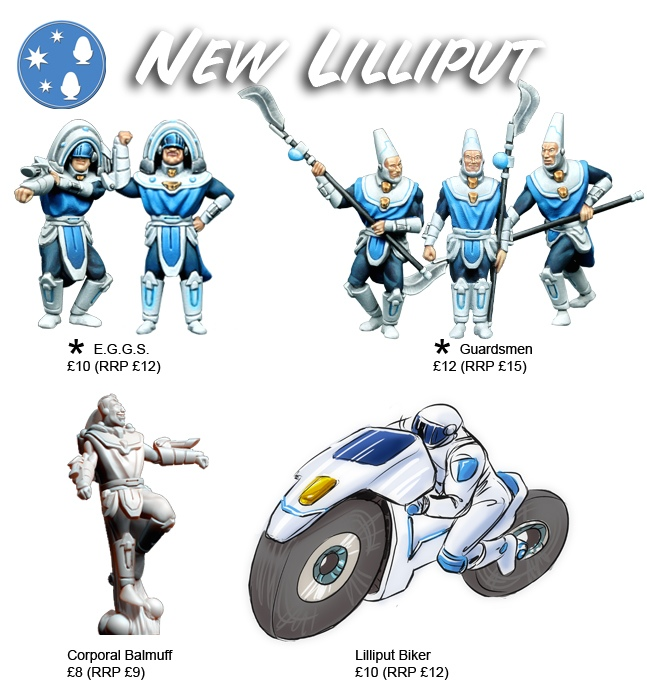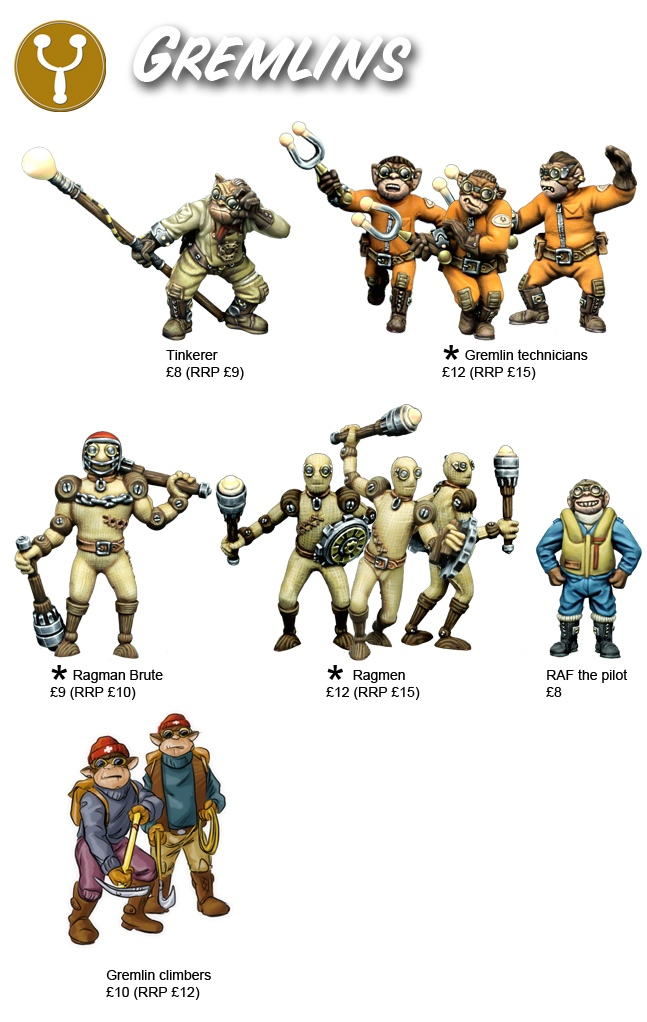 Anyone here going to try Home Raiders? How about using it as a way to convert a friend or family member over to the hobby?