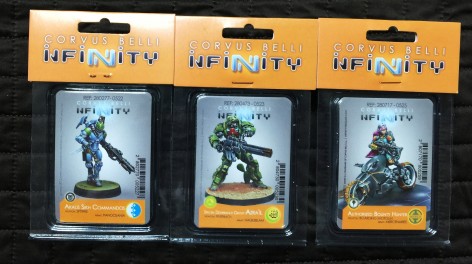 It's time for more Infinity unboxings. Let's get started with the first round of April's releases.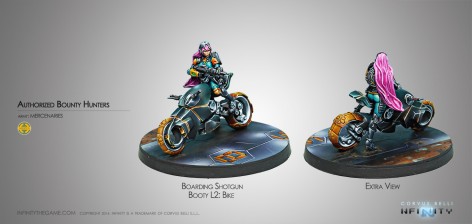 A Mercenary on a bike? Sweet! Unfortunately, you can't just add this model to your human army. This model is for when you field and Auhorized Bounty Hunter and roll up a motorcycle on the booty table. So while she looks like a great piece to collect and paint, you'll likely only see her make it to the table once in every twenty games or so.
Such a shame too as it's an absolutely gorgeous model.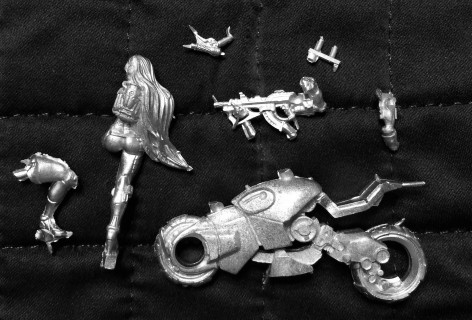 Booty Chart indeed.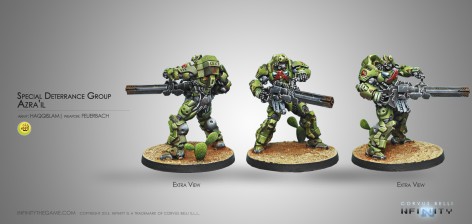 This particular resculpt is barely recognizable from it's previous incarnation.
It's like one of those before and after shots from a "Gyms Ban Local Man For This Weird Trick For Building Muscle Mass" ads that pop at the bottom of websites.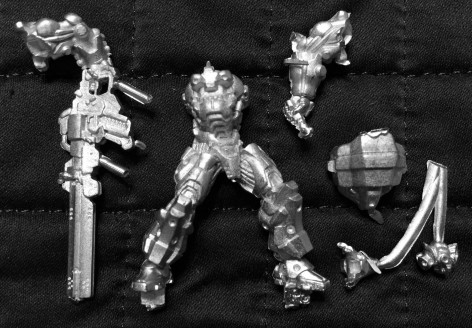 I've been digging the oversized infantry we've been seeing in some of the latest waves of releases. First there were the Sogarats, then the Yuan Huo Invinsibles, and now we have this guy. Even Ariadna have Dog Faces although I guess that's nothing new.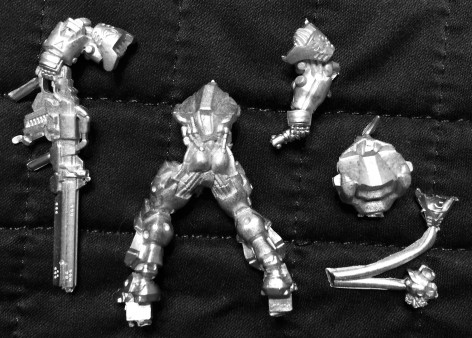 Will every faction get their own big dude eventually? An oversized PanO Knight would be very cool indeed.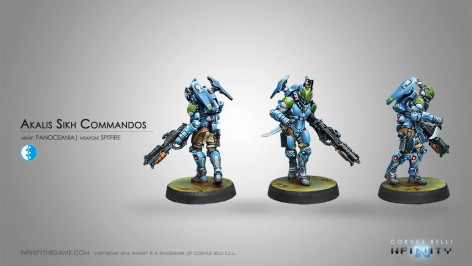 And speaking of PanO, you can now unleash a proper Support Weapon armed Akalis from the skies. This guy will replace the old HMG armed model since that isn't a weapon the Sikhs can take any longer.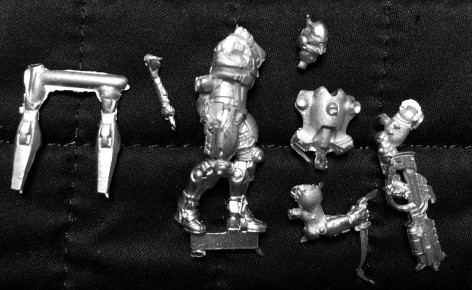 He'll be dropping behind enemy lines with his buddy from the Icestorm starter.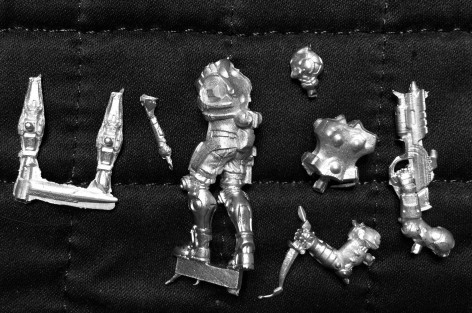 Hopefully the hacker version will follow soon.
~Hope you enjoyed the article. Keep stopping by for more Infinity coverage. We'll have an unboxing for the April boxed sets soon.