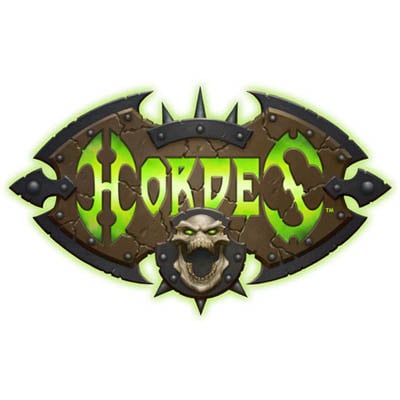 Privateer Press releases perhaps the BEST introduction and tutorial video for HORDES we've ever seen!
STEP INTO A WORLD OF SAVAGE BEAUTY AND UNRELENTING BRUTALITY.

HORDES is a fast-paced and aggressive 32 mm tabletop miniatures battle game set in the steam-powered fantasy world of the Iron Kingdoms. Take control of an elite soldier-sorcerer called a warlock and his mighty warbeasts–massive wild creatures answering the summons to war–as you battle to destroy the enemy warlock.

This tutorial video teaches you the basics of HORDES through a sample game between Circle Orboros and the Legion of Everblight primarily using the contents of the HORDES Two-Player Battle Box.
This is EXACTLY the type of tutorial I would hope to see for every wargame out there.  A company really can't go wrong with a detailed and easy to understand  tutorial video to get new players into your game.
BRAVO Privateer Press!