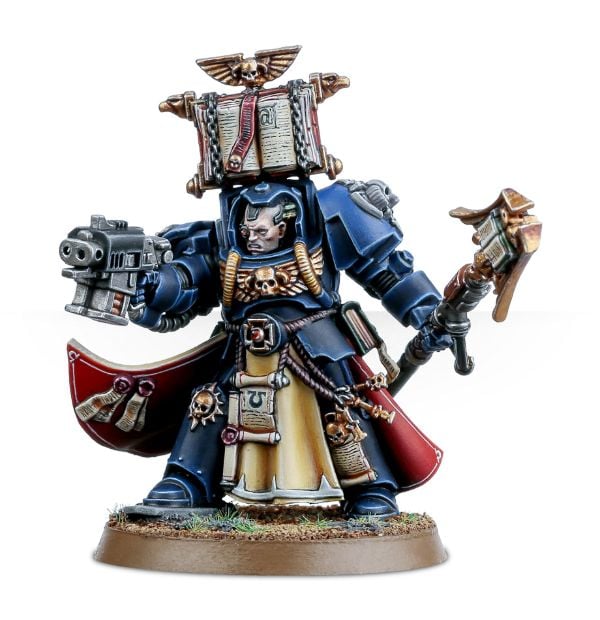 The new Librarian model is here. Come see the latest in 'Not Finecast' from Games Workshop
Released this weekend was the new Librarian in Terminator Armor. Cool looking figure, but if you looking for cutting edge design and inspiration this model seems to fall a little short.
First off the new clampack is sliced and diced up more than a hibachi entree. Don't expect to really be converting this guy up folks. He does however come with a choice of a open hand or a stormbolter, both of which are pretty lackluster IMHO.
Regardless he is a new Character release in plastic so we have much to be thankful for there.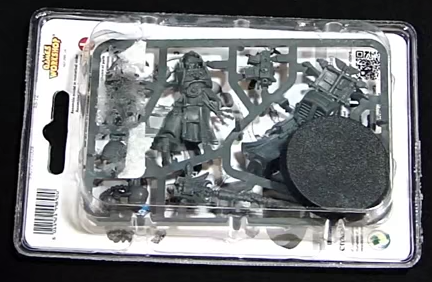 Here's the highlights via Games Workshop
Capable of harnessing the fury of the Warp, the Librarians wield the very fabric of reality itself as a potent weapon. They rank amongst the greatest and most powerful warriors of their Chapters, able to encase their brothers in a powerful energy field or scatter enemies to the four winds with nothing more than a thought.

This multi-part, nine-component plastic kit contains everything you need to build on Space Marine Librarian in Terminator armour. It features a Force Staff and a Storm Bolter, which can be replaced with a spellcasting hand, as well as the usual books, banners and cloak accessories you would expect from this renowned psyker.
Pros:
Generic Styled Librarian Model
Choice of two hand options
Cons:
Hard to Convert
Lackluster Styling
The new model retails for $31 USD.