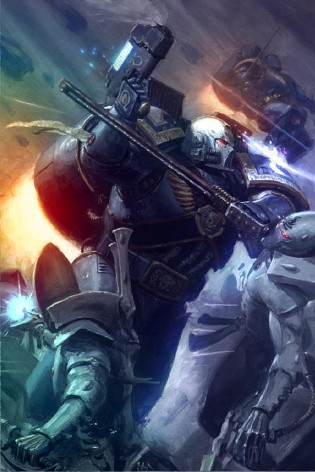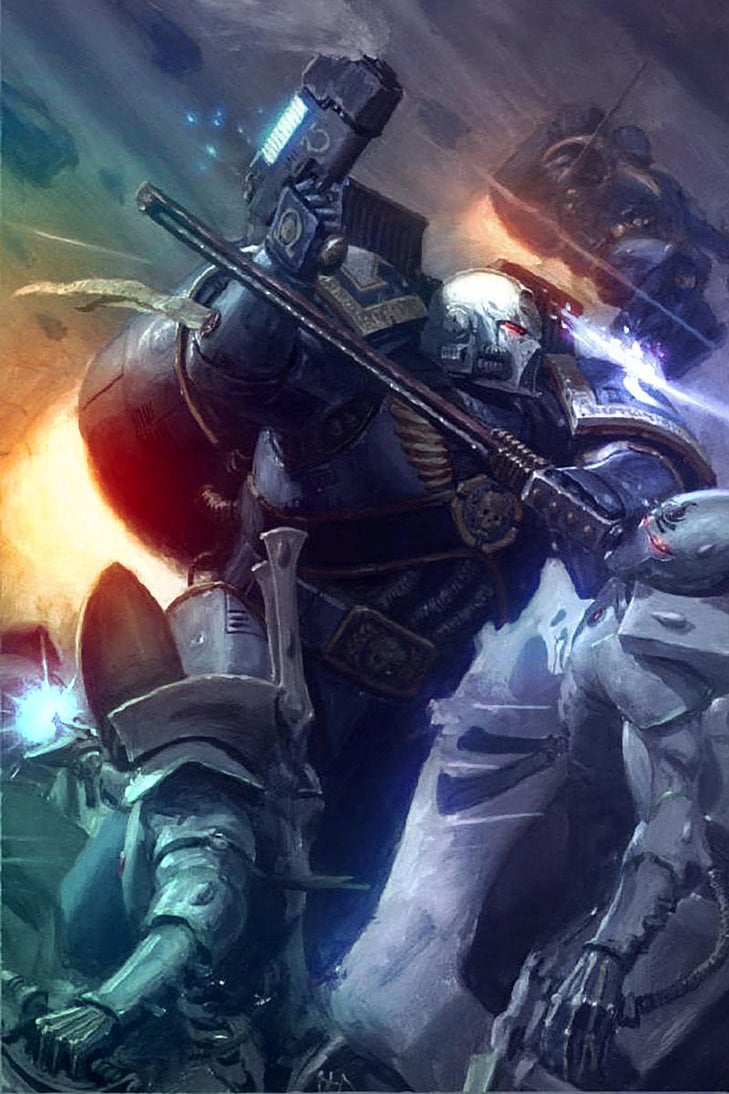 Fantasy is going to round bases, and now 40k is on square??? Surely Chaos is afoot here and have doctored these pictures?
This picture surfaced today via a twitter account on El Descanso del Escriba that clearly shows Space Marine vehicles on square bases and then not in the larger picture below it (via Black Library).
It's obviously a publication of some kind, but right now we don't know which one.
Via Adam Padley
and now the Black Library version with some of the same vehicle types at the top and bottom of the pic
What does it all mean? Well I guess it's either for display, personal preference, OR something…. else.
All shall be revealing this weekend when the new book drops.