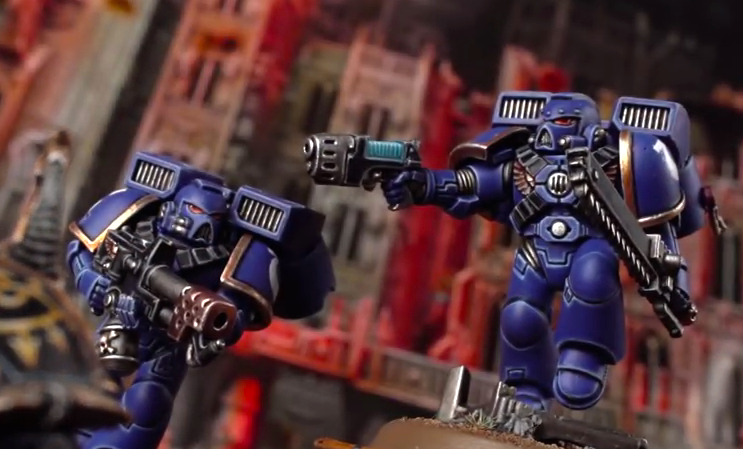 Check out the brand new Space Marine Assault Squads and upgrade kits in all their glory!  And They Shall Know No Fear!

Ohh, look at that cinematography.  The depth of field, the pans, the closeups.  Someone at GW is having a great time with their camera.
Yes, the Assault marines needed an update and it's nice.  I especially like the additional pistols.  Did you note the grav pistol?  But the big deal are the chapter upgrade sprues.  These are both affordable (I can't believe I'm saying that about any GW product), but full of really nice quality bits.  What is more important though, is the overall concept.  I can easily see GW continuing this trend in the future and kicking out more of these easy to product sprues for all our favorite chapters.  I can certainly see Iron Hands, Raven Guard, and White Scars upgrade sprues flying off the shelves.
~What's your artistic opinion on the new kits?