Unboxing: Terminator Genisys The Miniatures Game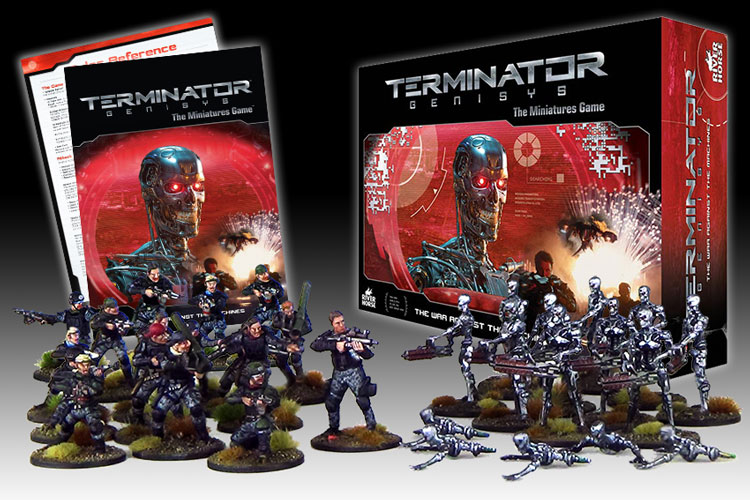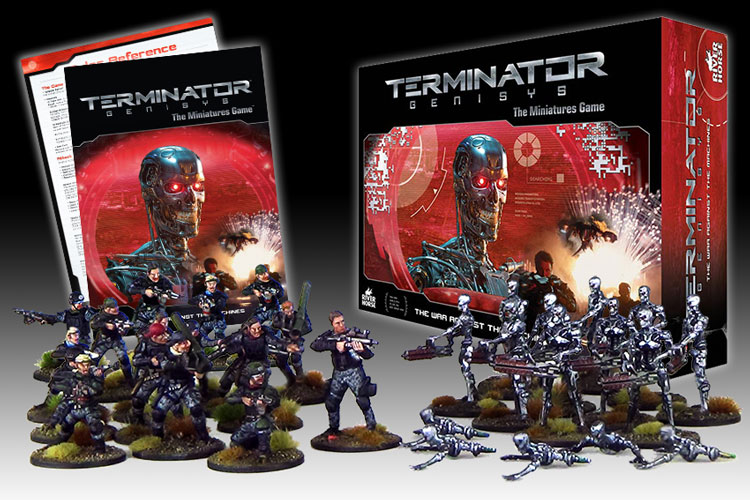 The machines are coming. Are you ready for them? Join the resistance NOW!
Terminator Genisys the Miniatures Game is here from Warlord Games and produced by River Horse – with game design by Alessio Cavatore! Here's our unboxing video:
The Endoskeletons and Human Restistance fighters in the main set will plunge you straight into the desperate battle for survival – but this is just the start.
Advanced Rules covering commanders, different weapons, vehicles, transports and even VTOLs such as Hunter-Killer Gunships.
Battle Scenarios – a matrix of 36 balanced games.
Force Lists – Statlines and special rules for all models and weapons of the Human Resistance and Skynet's Machines.
Narrative Scenarios – recreating the events of the War Against the Machines.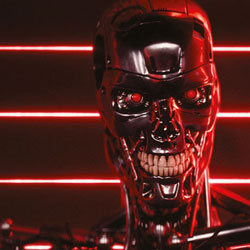 CONTENTS:
Full-colour rulebook: 128 pages
Exclusive metal Kyle Reese model
10 Terminator Endoskeletons
5 Terminator Crawlers
16 Resistance Soldiers
Quickstart rules
Card scenery and tokens
Double-sided gaming mat
Rules reference sheet
13 colour-coded dice
Fate die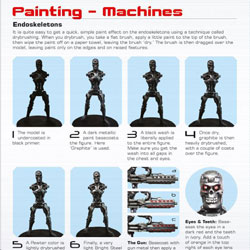 The painting guide in the book is pretty good. It also has a full terrain modeling section. Warlord Games has it available to order for the retail price of $112. But you may be able to find it else for cheaper. It is the skynet internet after all.
Subscribe to our newsletter!
Get Tabletop, RPG & Pop Culture news delivered directly to your inbox.
There's no fate but what we make for ourselves. AdamHarry, OUT!