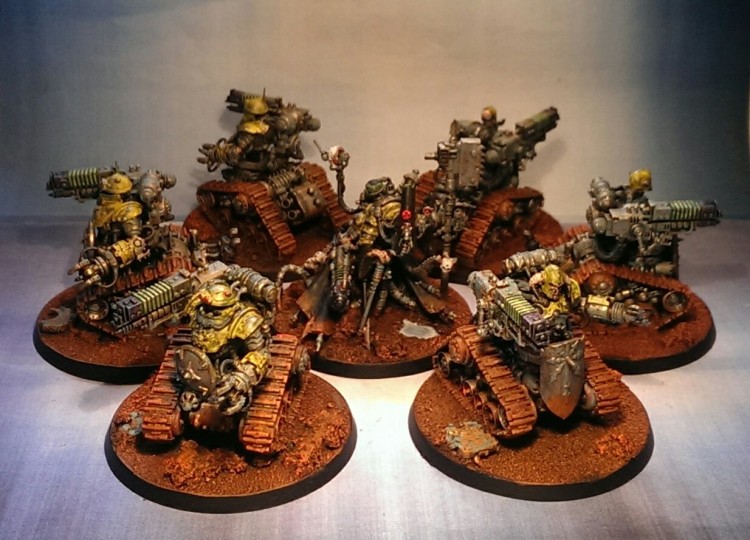 Another milestone reached with my (un)Holy Requisitioner formation finished! Having a vacation sure helps in the painting department 🙂
Hi! I`m Tommy from the blog bigbossredskullz. I'm also on Facebook. I'm making an Adeptus Mechanicus force but I'll build, convert and paint them like Dark Mechanicus.
Automaton protectors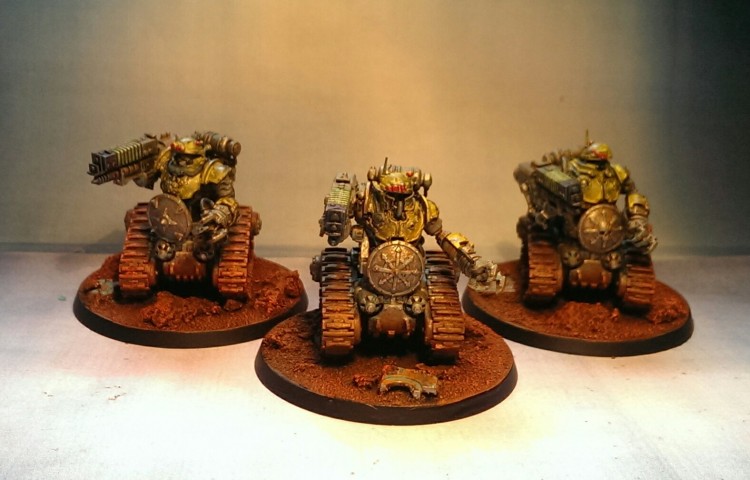 These are great kits and as with the Onager I'm very glad I kept fairly true to the original build. Since mine are rather stripped down version I've got a bucket worth of bitz. Score!
Blessed protectors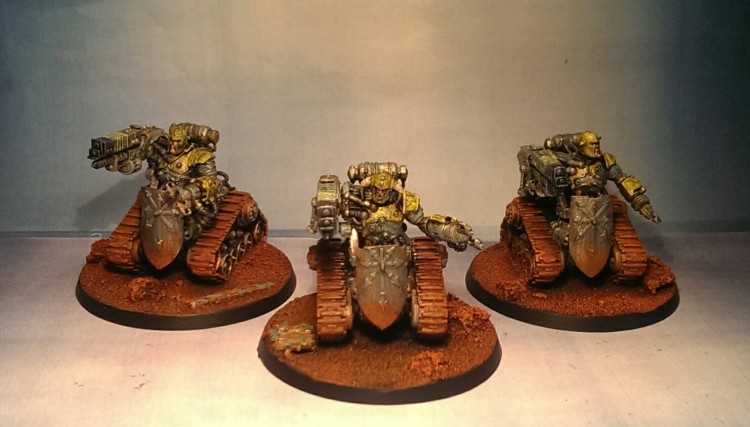 I was unsure of the shield fronts all up until I finished painting these. I rather like them now. Note the small variations between my two squads. Nothing to big besides the shields but enough to set them apart.
Ogdoad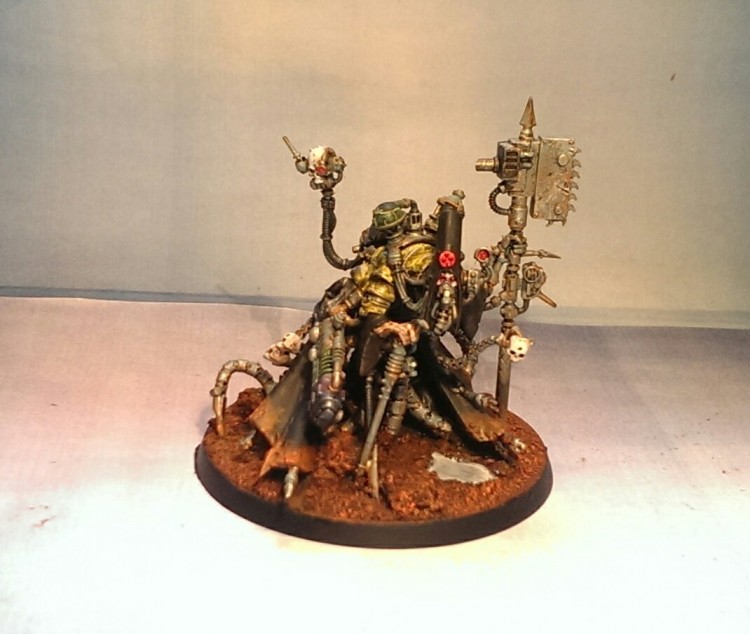 Here he is, my Heretek in all of his monstrous glory! To be honest I'm in danger of buying another one cause this one has a ton of potential for conversions.
That's it for this week! For more pictures and background, check out my blog or my Facebook page. I update several times a week!
Next week it's back to work on my knights! In the meantime, opinion on my (un)Holy Requisitioner formation?