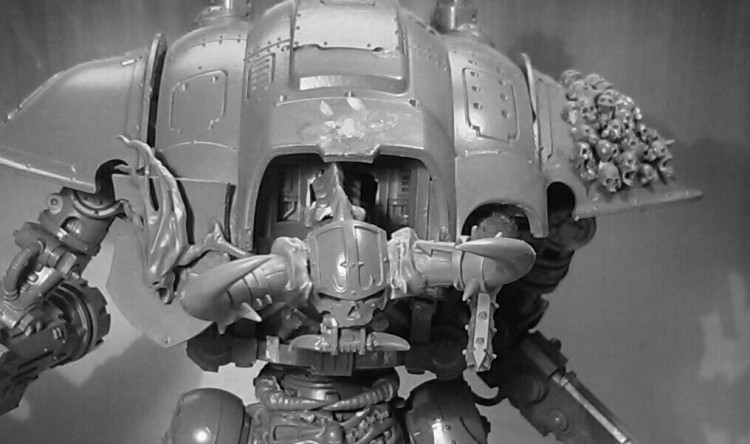 Closing in on completing my initial list. Just need to get this Chaos Knight Titan finished first!
Hi! I`m Tommy from the blog bigbossredskullz. I'm also on Facebook. I'm making an Adeptus Mechanicus force but I'll build, convert and paint them like Dark Mechanicus.
I as the rest of the miniature wargaming world have been very busy trying to get to grasp with Warhammer Age of Sigmar. Unlike the vocal majority I'm very intrigued by the new possibilities. You can read about them here but it's safe to say that when new miniatures for the Destruction faction are released I'm all in for a warband sized force. This will of course be posted here.
Anyway, those Dark Mechanicus right 😉
Morbitos
Note this is still early in the build but I'm going with much the same look as on Alton the Reborn my first knight.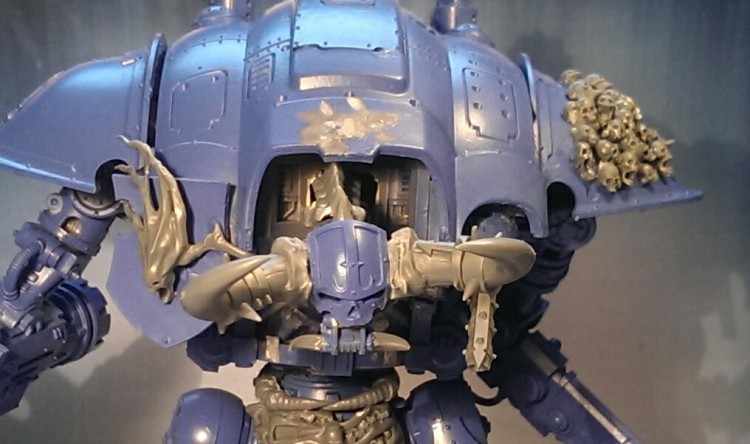 The ghost on the shield is the soulbound former rider of the knight before the daemon Morbitos possessed it.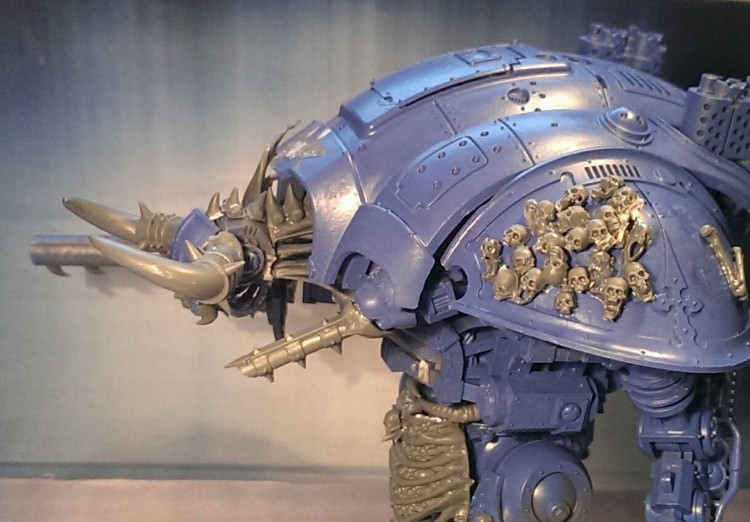 Here is a better view of the transformation the knight is undergoing as the daemon takes hold.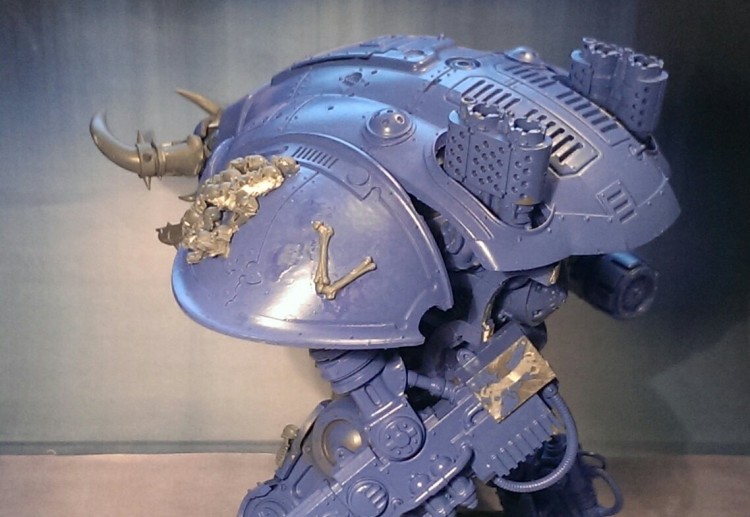 Skulls, flames and the numeral V is the choice markings of Legio Magna.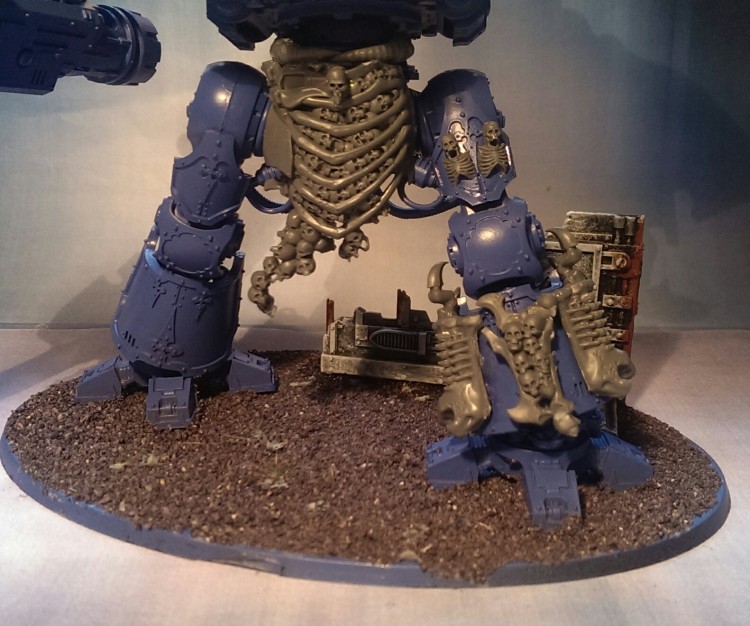 Embedding bones from slain beasts are a way the knights of the Legio display their prowess in battle.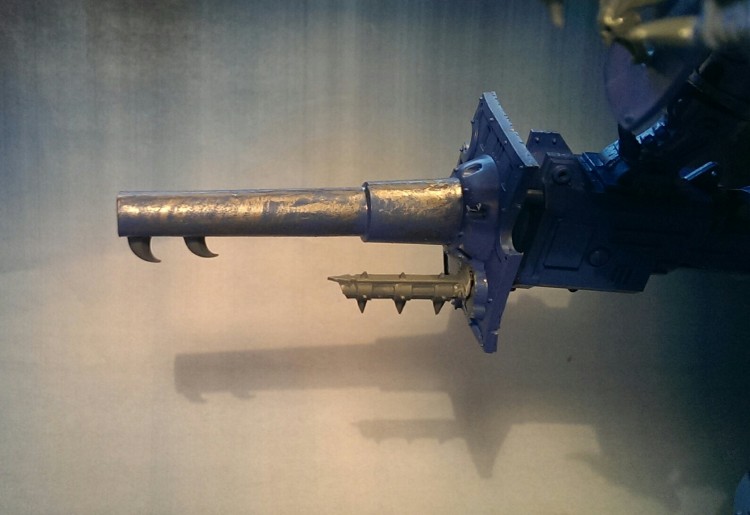 Even the weapons are warping and changing.
That's it for this week! For more pictures and background, check out my blog or my Facebook page. I update several times a week!
Thoughts and ideas for the remainder of the build?