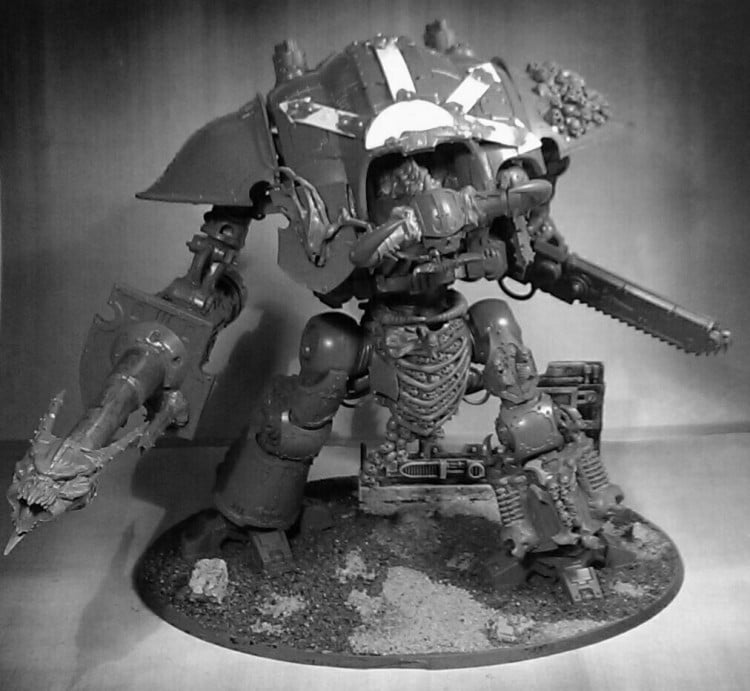 Morbitos my Chaos Knight Paladin is finally ready for basecoat and paint. Puh!
Hi! I`m Tommy from the blog bigbossredskullz. I'm also on Facebook. I'm making an Adeptus Mechanicus force but I'll build, convert and paint them like Dark Mechanicus.
Converting such a big miniature sure takes time, especially when AoS is constantly distracting me. Nonetheless, here's the finished build.
Morbitos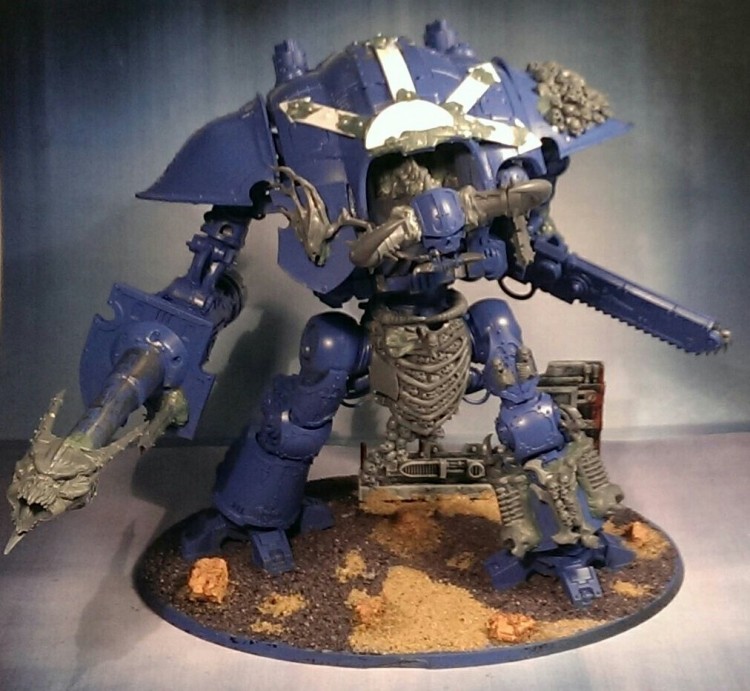 I added a fair few of the suggestions from last week. Really did lift the entire build a few notches 🙂 He's a bit rough in places but that's to get more textures when painting and weathering.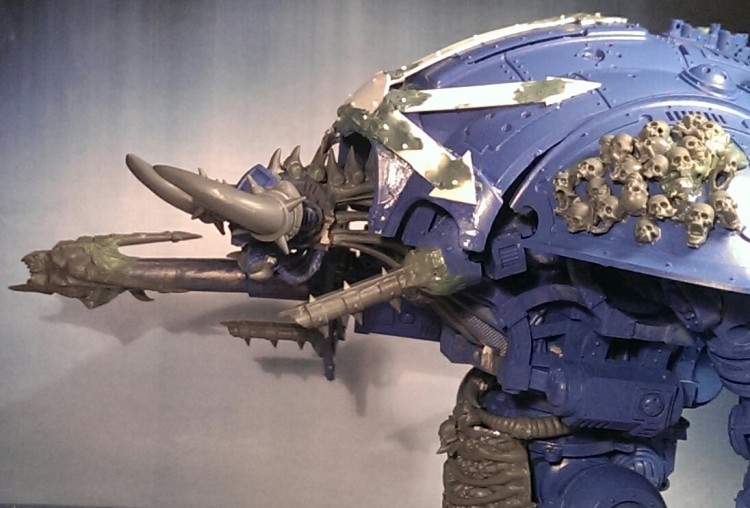 A ton of details I'll probably be cursing when I'm painting it! 😉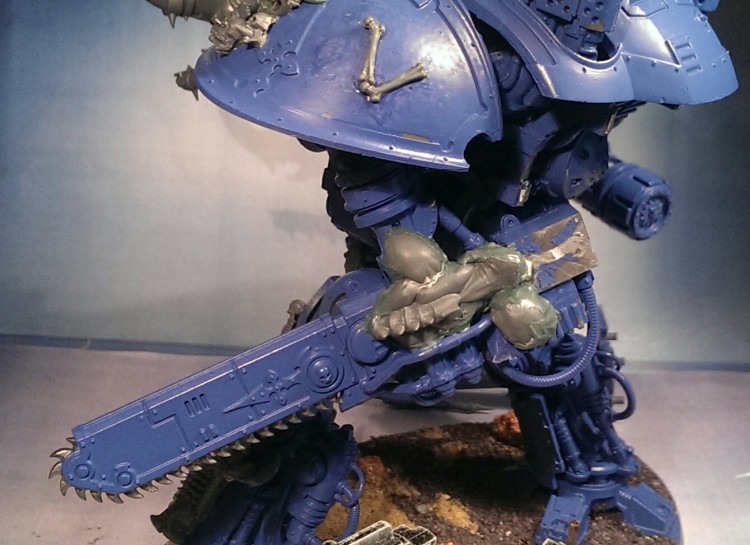 Chaotic anatomy – check!
That's it for this week! For more pictures and background, check out my blog or my Facebook page. I update several times a week!
Painting up next and planning for the Gallant that will be the third knight. Ideas for the Gallant?