Age of Sigmar: Ophidian Archway – Unboxed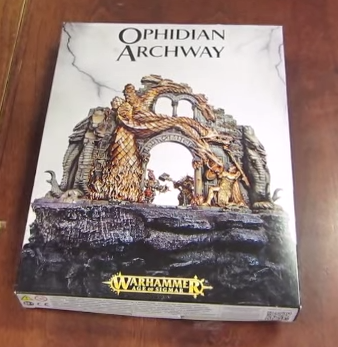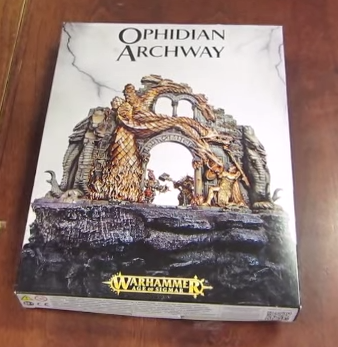 One copy of the Ophidian Archway made it's way into the hands of a lucky retailer.  Come see this week's upcoming terrain!
Here are some screencaps from YouTube of the new kit: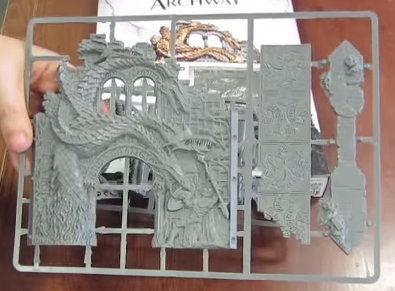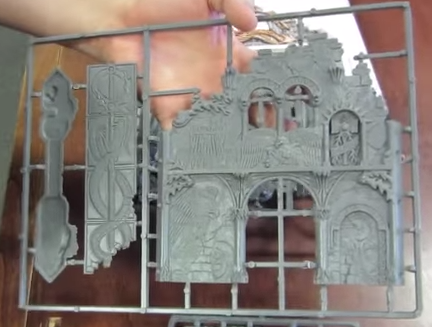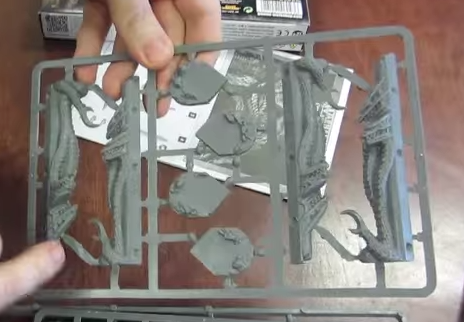 And the image doing the rounds yesterday: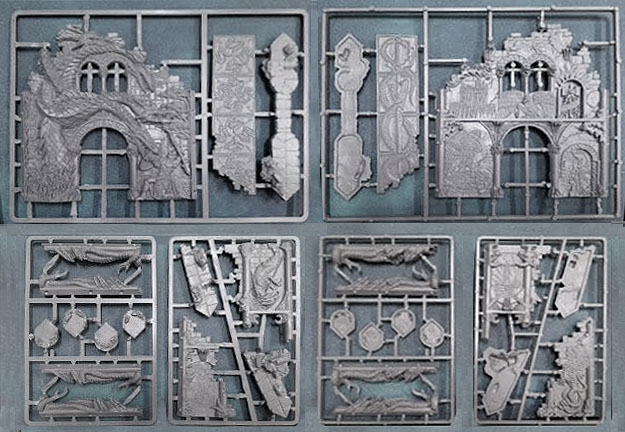 Skip to timeline: 5:00 for the Opidian Archway
Subscribe to our newsletter!
Get Tabletop, RPG & Pop Culture news delivered directly to your inbox.
Pretty Cool, and Dragon's Den is the luckiest retailor in the world – getting an Archway 2 weeks before it's official GW rollout!
Here is another shot of both of this week's upcoming terrain kits from InHuman-BiTZ-BoX (Facebook)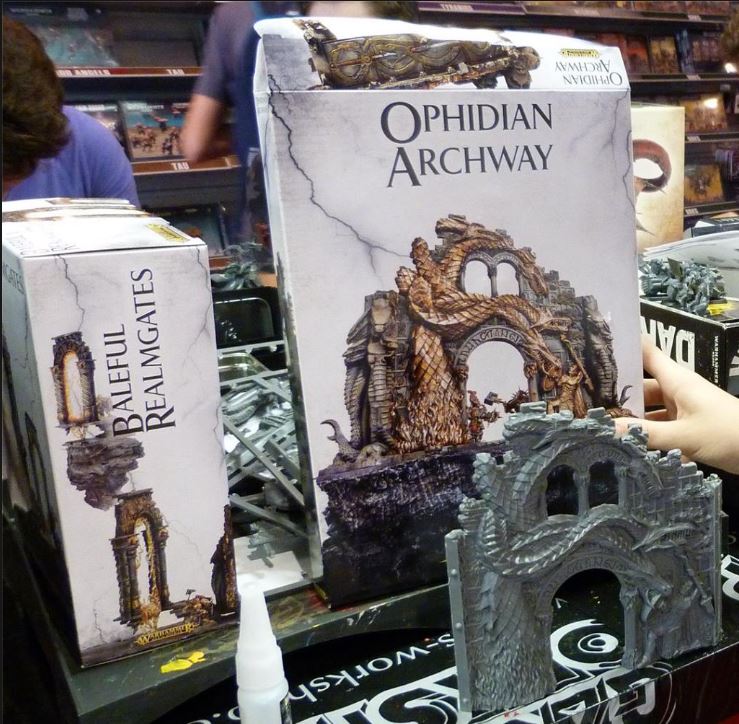 ~More on these kits as it comes in.