Age of Sigmar: The Books in the Box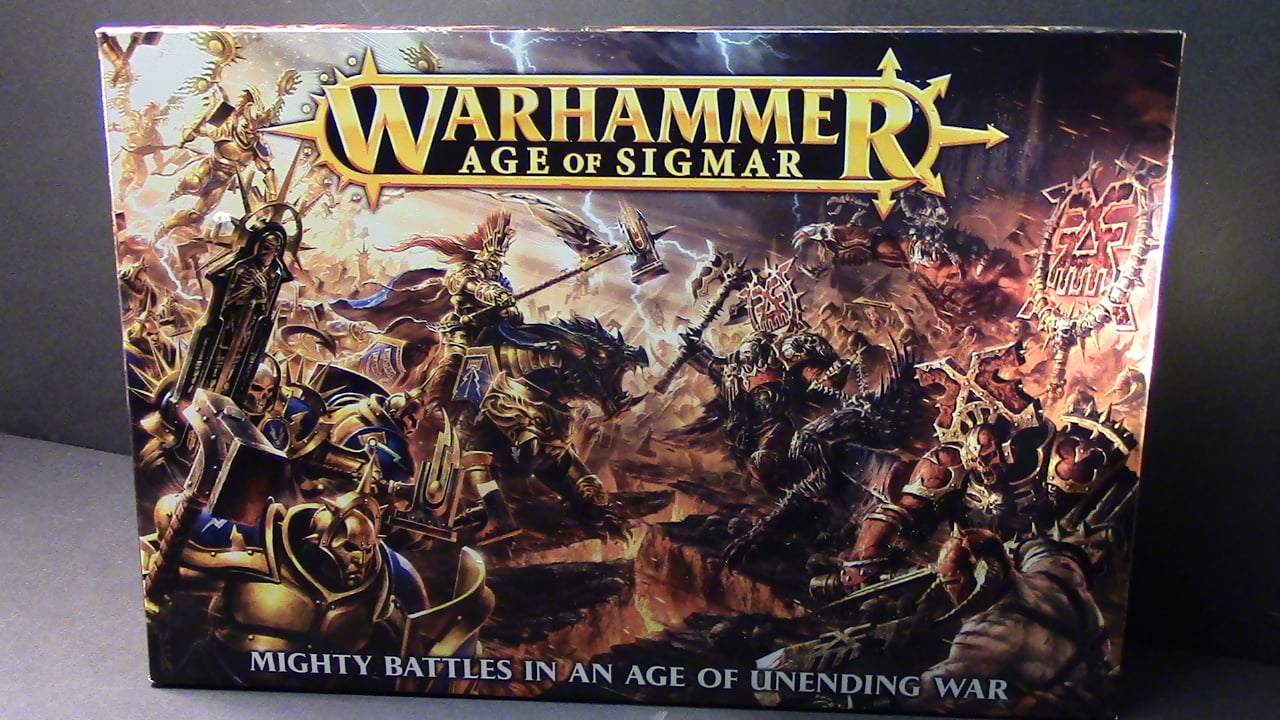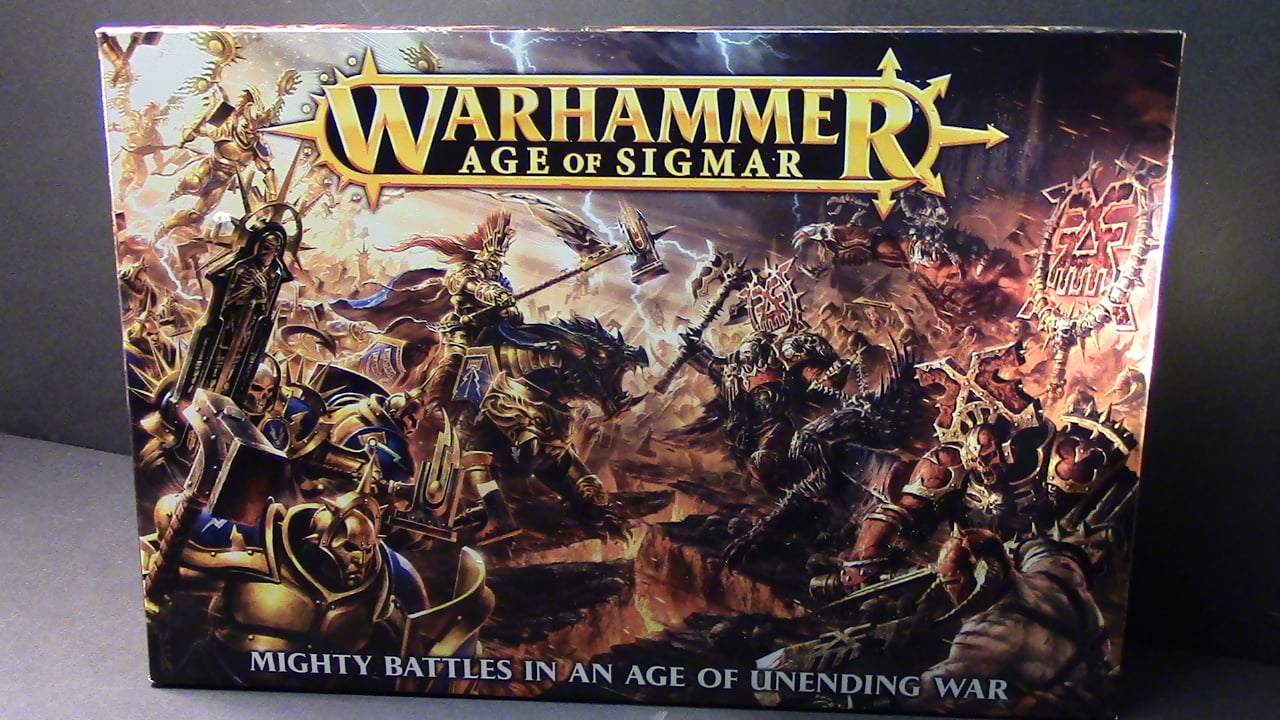 The Age of Sigmar unboxings continue with a deep dive into the books that accompany the Age of Sigmar Box Set. Lets take a look!
It's Warhammer: Age of Sigmar time! We take a long look at all the 'paper' products that come in the box including the 4 pages of rules, the assembly instructions and finally the 96-page book:
Overall – it's just as high quality as you would expect from GW. It's competitively priced as far as boxed starter sets go for miniature games. The 96 page book is packed with lots of fantastic photos from the GW studio and it's an excellent introduction to game. I'm not sure what to call the 96 page book because it's not a rule book, it's more akin to a campaign book because of the scenarios included. It's larger than a quick start guide book and it also has rules for the models (War Scrolls) in the box. It's also just labeled "Age of Sigmar" but it's too light on background to be the only book GW has planned. Whatever you want to call this book it does make me interested in learning more about everything else.
The assembly instructions are really well done. I don't think the studio gets enough credit for their work on the assembly/modeling technique. Who ever went in and took the sculpts for those models and then "cut them up" so they could be produced on a sprue did an AMAZING job. It's almost like some took the idea of snap-fit models and then said "lets make the poses much more dynamic but the assembly simple." The assembly instructions really do showcase that philosophy.
The Rules "Sheet" is just the same 4 pages you can get on their website for free. I would encourage you to take a look at them and judge for yourself. As a quick reference sheet the rules in the box are up-to-snuff with anything else in the industry.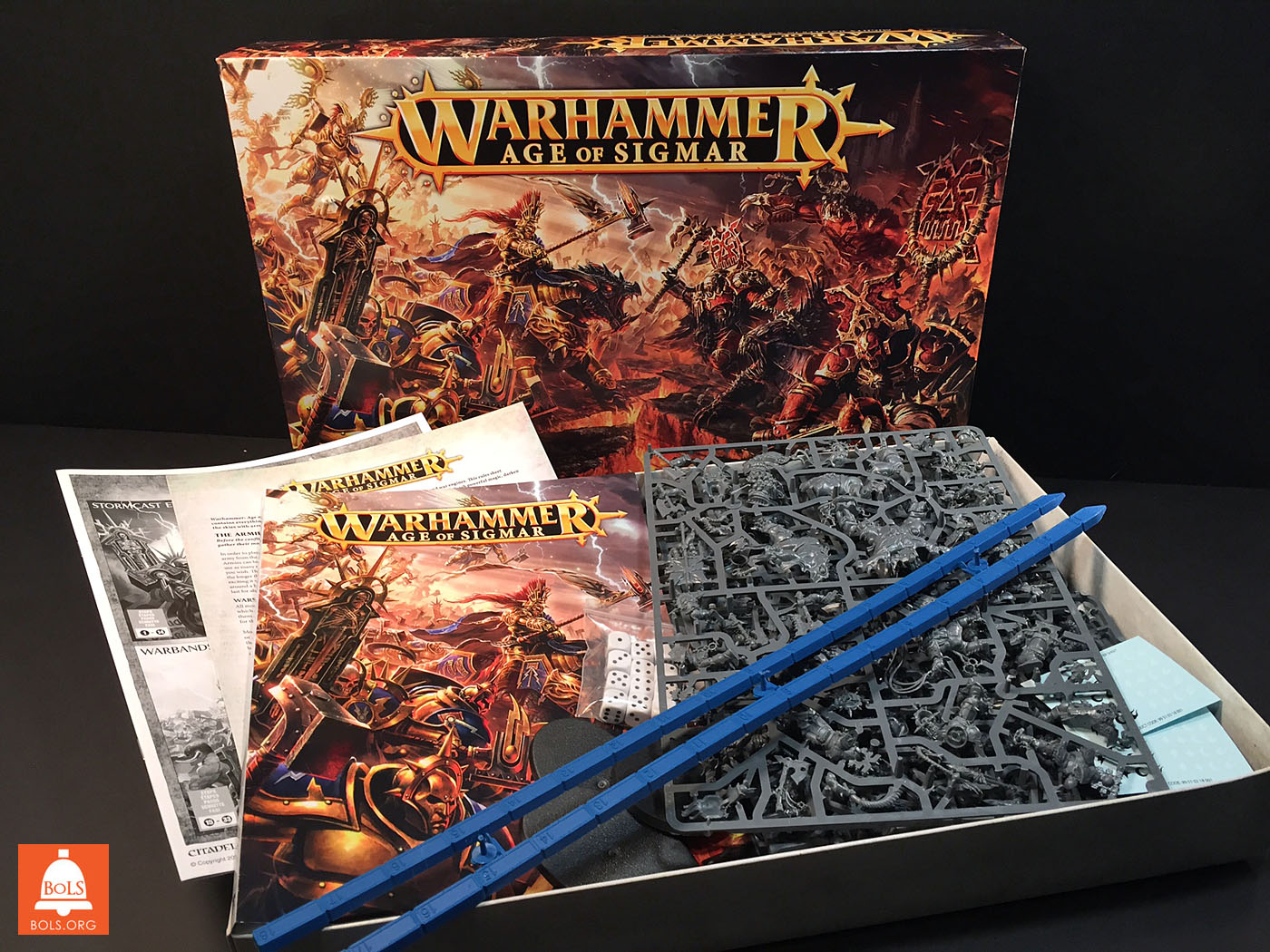 I'd still like to get a few more games under my belt before any final decisions but right now I'm enjoying the hobby aspect with the building of the models and the reading of the background – I just wish there was more to read!
Subscribe to our newsletter!
Get Tabletop, RPG & Pop Culture news delivered directly to your inbox.
This box has certainly whet my appetite. I do hope GW has more in store for us in the coming weeks…. AdamHarry, OUT!