Age of Sigmar: The Great Horned Rat Shivs Slaanesh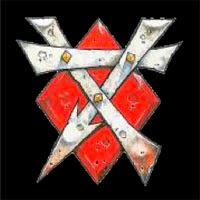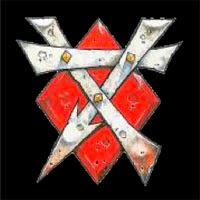 It looks like we found out who the Slaanesh replacement is. It turns out Chaos really is all about change!
Let's put all the pieces together in one place:
First we saw this snippet from the Age of Sigmar book explaining Tyrion's efforts to capture and imprison Slaanesh: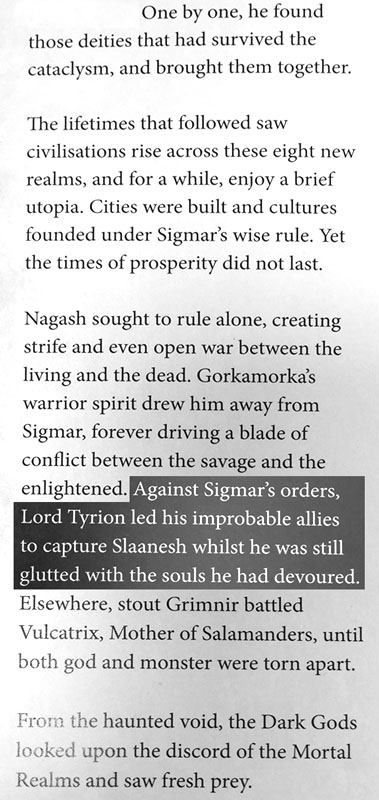 Next we saw this image last week of the Age of Sigmar Chaos Pantheon – note the new logo on the bottom: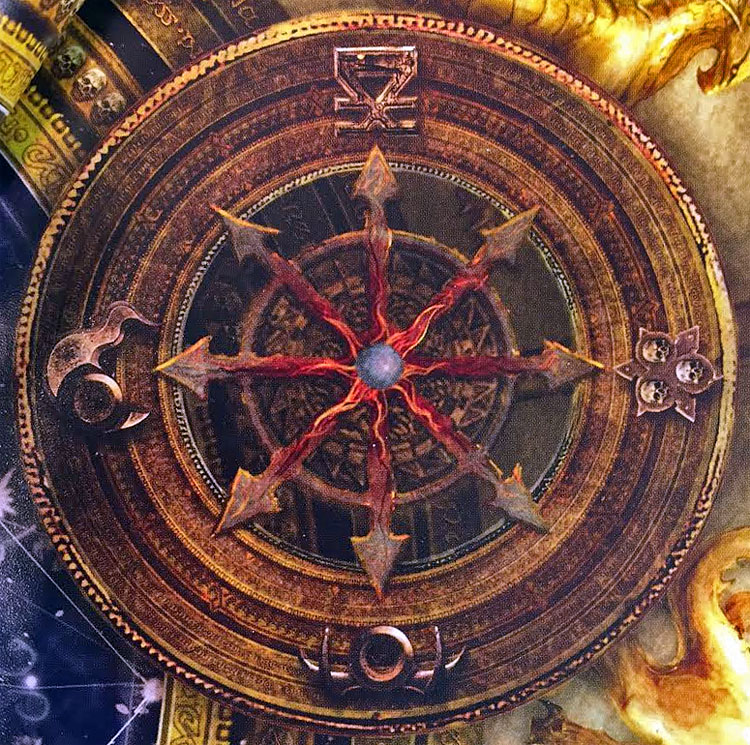 Next we have this snippet from the Age of Sigmar campaign boot explaining Slaanesh's followers desperate search for their master.  Also note the mysterious Malerion (Maleketh+Tyrion???)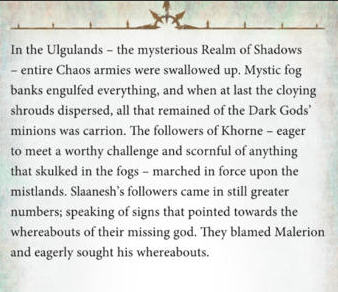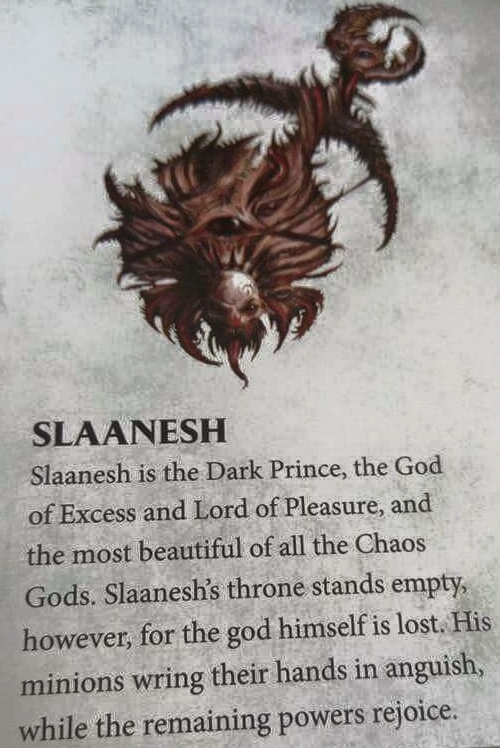 Finally via El Taller De Yila: spelling it out in black and white:
Subscribe to our newsletter!
Get Tabletop, RPG & Pop Culture news delivered directly to your inbox.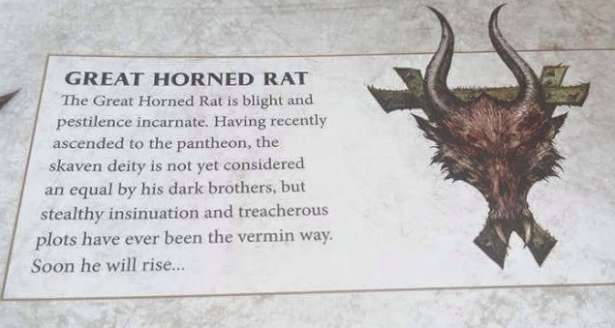 So it looks like we can see what has occurred and what GW has in store.
– The Elves mount a raid and capture the Dark Prince, leaving his throne empty.
– His followers will search in vain for his master while GW allows you to use the minis, letting the entire Slaanesh concept die on the vine over the years.
– The Great Horned Rat skitterleaps into Slaanesh's chair at the next Chaos Pantheon board meeting.
– The 11+ year old new players never get acquainted with the "indecent" side of GW's past while enjoying a cartoony super scheming new villain, to lead what is rumored to be a new "steampunked" and rising Skaven faction.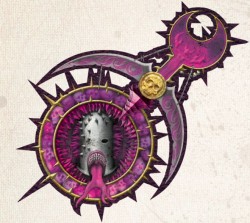 The real question is whether we will see this treatment move over to 40K in the future, or stay restricted to Age of Sigmar.
So, good idea, or bad?