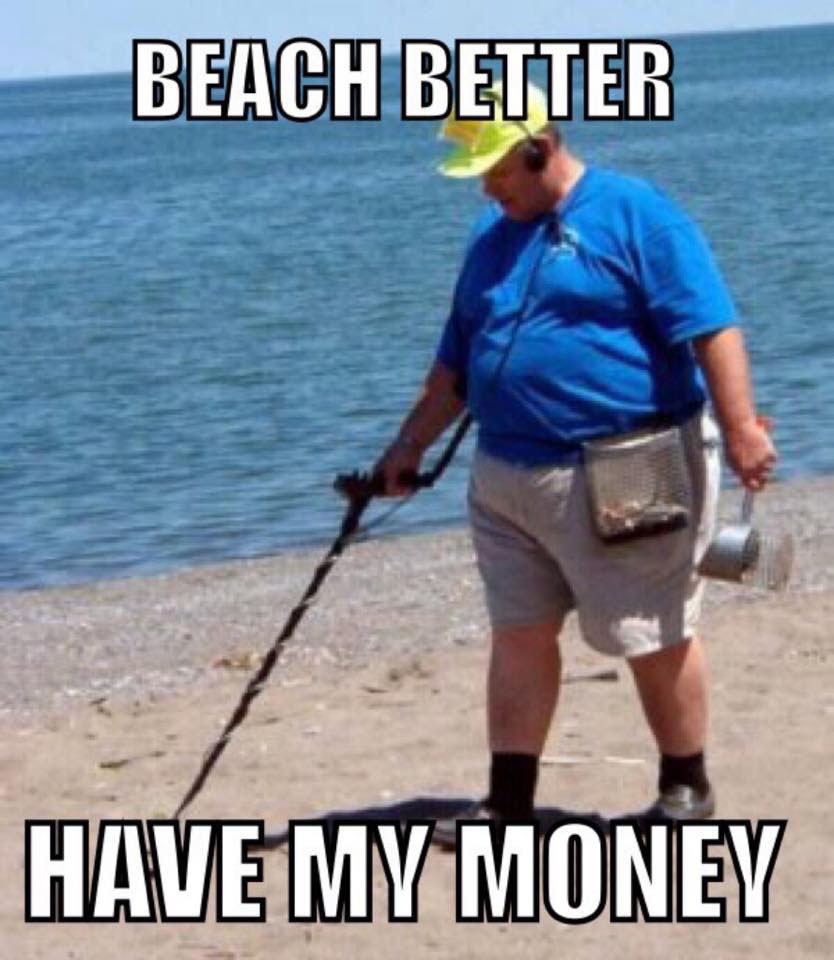 Goatboy here again and the 40k Competitive group finally has some breathing room to finally see what might be good, bad, and groan worthy from the so called meta.
Of course it seems each event/tournament setting will have its own inbred bit of good vs bad lists building.  Without any real guidance from GW will just have to deal with certain lists only winning the one big event they were built for.  Still we can see the top layer of good lists and figure out what we could face in the upcoming 3 months of no new shake ups.

Massed Objective Secured Lists
This is going to be on a lot of tables in the coming months as most players have a ton of Rhinos/Razorbacks lying around.  We have two flavors of Marines that can do this with the regular Marines being a better option over their Bike loving Angel cousins.  These lists will play every mission except kill points and thrive on those tournaments that either offer multiple tracks/choices to winning.  It is a true horde of guys and in the hands of a skilled opponent will be a terror to deal with.  I think the options that mix in more "damaging" firepower by utilizing expensive weapon upgrades might be the strongest.  I know we worked on lists that utilize scouting Rhinos that covered the table in Grav weaponry.
Lists that can effectively counter charge multiple units or easily control sets of objectives can pull a tie/win out of these lists.  Other harder to kill Objective Secured armies would also be a problem as they can contest the limited number of objectives on the table but with a unit that can kill more or survive all the weenie MSU pieces.  I think Objective Secured Knights are also a threat as they can kill 2+ things pre turn based on their build.  If the event allows you to stomp out of combat you could also have fun kicking a ton of vehicles around.
I think these lists are going to be utilized by a lot of the stronger tournament players.  It is somewhat boring at times plus you have to worry about time limits with so many models on the table.  Correct objective placement mixed with good timing/planning of your turn will let you steal a lot of games out from under opponents when they suddenly remember that dang dirty Rhino is an objective thief.
You see one across the table top figure out what objectives you can always easily get and still be useful on the table top, try to double up kills whether in assault or via blasts, and shoot to get all the tertiary objectives in any given mission.  These games are going to be dictated by picking the right units to kill every single turn and there might just be too many "right" options. I have seen a lot of players lose due to poor objective placement.

Death Stars
I talked about this last week so I won't go into the basics.  A tough bowling ball of a unit meant to survive most incoming firepower comes at you and tries to table you.  Their are a ton of different versions and I expect to see them in most events.  They are easy to build, can make for a really cool looking army to paint/convert, and are for the most part easy to make work.  Either activate their powers or just go towards the juiciest target.
With some events limiting rerollable saves of the 2+ nature I expect the new reroll kings to be the Dark Angels.  Their abilities do not need a specific set of Mind Spells to go off mixed with some decent firepower/assault power.  I've loved utilizing my Black Knight Command squad and hope to combo them up with other aspects of the Dark Angel army to create my ultimate dice crushing list.  Plus the list doesn't have Grav and utilizes "bad" plasma.
Massed OBJ armies or MSU armies piloted by smart players will give most death star bringers trouble as they either split them apart, concentrate on winning, and make the death star player work very hard to try and get any points.  Knight armies can also be a problem as those pesky stomps can just cascade 6's and leave your unit crippled for the lose of one giant robot.  I think the new Khorne Knight is also a threat with his higher Initiative D attacks mixed with stomps as well.
If you see a Death Star just remember limit their role on the battlefield.  Try not to give them too many multi charges for the assault variety.  If you are playing versus the Null Zone versions (wraith star etc) then just ignore it and limit their movement.  Most other armies are going to have an advantage on the Maelstrom bits when playing a Death Star so start scoring early and make them work to win.

Massed Flyers
As the army roll out has slowed down you have started to see less anti air firepower.  I really think there is a place for massed Hel Drakes again and expect them to start to pop up with Khorne Daemonkin and maybe the rumored Tzeentch Daemonkin.  When we first had 6th I was a terror with a CSM/Necron Ally build that utilized Zombies mixed with 5 flyers.  The changes to event list building is making me think we might 3-4 Drakes running around the table top.
I know the Nid list utilized massed flyers but that list seems to have less viable support units as other flyer armies.  I think there are some decent MC Daemon lists that could work by utilizing Summoning and less anti air that hits the table top.  Cron Air plus the Wraith Star is a pretty mean "pre built GW combo" and will see more play as people figure out the best builds. Even the Eldar flyers are pretty mean with one having spells and limit D and the other always having the right angle on your unit.
The same tricks that worked before work again with most flyers.  They can't score objectives so either ring them in aways that makes it hard to drop guys off to win or ensure you set up in a way that they can't fly short and flame you without getting killed in the process.  Use premeasuring to make those players either make poor decisions or have to fly off to get a better angle.  They have a limited set of travel restrictions and use and abuse that to win the game.

Daemon Summoning
The army everyone was initially worried about when 7th came out is still a pain.  I always joke that sometimes the Daemon army can just roll all 4+'s.  It gets hard to win when the other army gets a free 500+ points that isn't in objective secured free transports.  The issue with this army is that it gets harder to roll well in 5+ games so it will usually pan out during one match up.  Plus most events are allowing 3+ sources so running into an Assassin is more commonplace now which does a number on turning off any ground based summoning army.
The best way to deal with this army is to really punish them with objective placement by not giving them any easy to get objectives.  Limit the amounts you give up in important places in their deployment zone.  Hope they get screwed by Perils.

MSU
The MSU section of this almost feels like a repeat of the massed OBJ section but this covers the other armies that do not get that option to have everyone score.  Eldar Jetbike spam and the like fits in this section of armies.  We all know massed Strength 6 is good but the army doesn't lend itself to brilliant play so smart players will know how get around it.  Plus a lot of the newer lists have built in survivability with either shrouding rerolls or speed to get there.  They also usually can't take multiple Wraith Knights so a lot of engaging power via big MC's of doom is lost on them.  Heck drop pods are going to be a pain too as they can usually kill what you left on the table top or the "weak bodied" jet bikes.
Ad Mech and Skitaari seem to be good at having a ton of bodies too with those armies sneaking in here and there to kick some butt.  I haven't seen a good Ad Mech build yet but I think that has more to do with the limited amount of weeks it was released followed by the Eldar and Marine releases.  Still they have one of the deadliest weapons in massed Grav and the Skitarri have the perfect anti Knight options as well.  There is something there and it depends on if it needs to have that 3rd friend (Marines of whatever variety) to get them the needed Drop Pods/support they need to work well.
Right now the "best" army seems to be the one that lets you win in the way you like to play 5+ games with.  There are so many matchup/mission dependent armies that it gets hard to always have a plan for whatever you face.  I think more events are going to try and mix up some missions to ensure that everyone's army has a bad match up to allow for multiple armies on the table top.  I think this small 40k break will do wonders for the game and allow players to finally breath easy, plan out their new armies, and not have to worry about the army jump desires to stay competitive.
~ What types of armies are winning in your area?