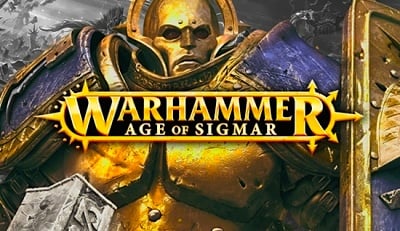 Take a look at the 6 missions that will take you into the Age of Sigmar.  Will you fight for Sigmar, or Chaos?
These missions form the 6-part campaign in the Age of Sigmar background book.  Mission one is a basic introduction to the rules, while mission 6 is a wild free for all for all the marbles.  The 6-part campaign covers Sigmar's opening moves to open the Gates of Azyr, and Lord Celestant Vandus Hammerhand's chance for justice (and a bit of vengeance mixed in) against the forces of Korghos Khul!
Each mission presents a larger board, with more scenery, and additional units, building upon the last mission.  By Mission 6, both sides are using all the minis in the box and should have total familiarity with the 4-page rules. All in all, a very good training campaign for the new system – exactly what you should expect in a starter boxed set.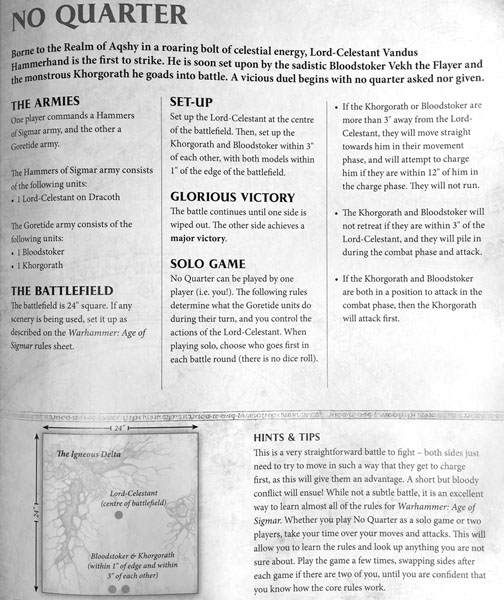 Mission 1 – No Quarter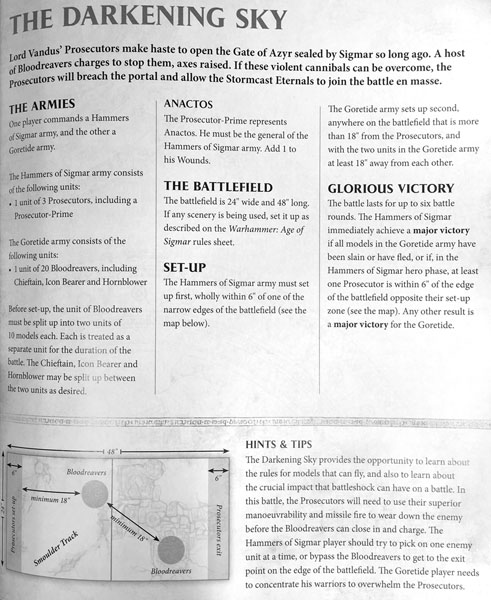 Mission 2 – the Darkening Sky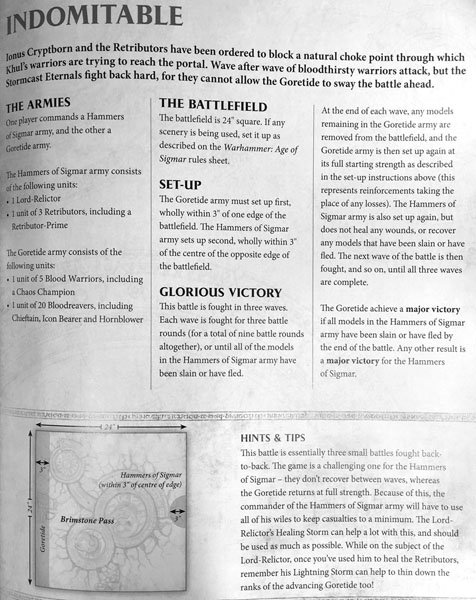 Mission 3 – Indomitable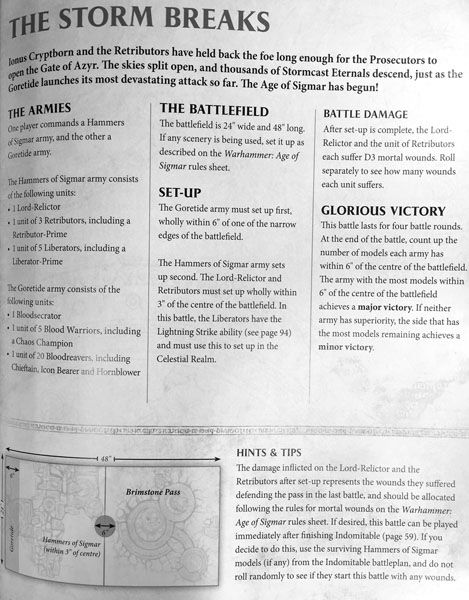 Mission 4 – The Storm Breaks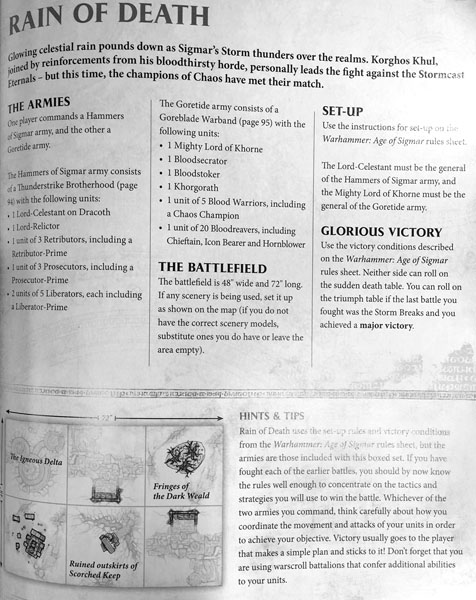 Mission 5 – Rain of Death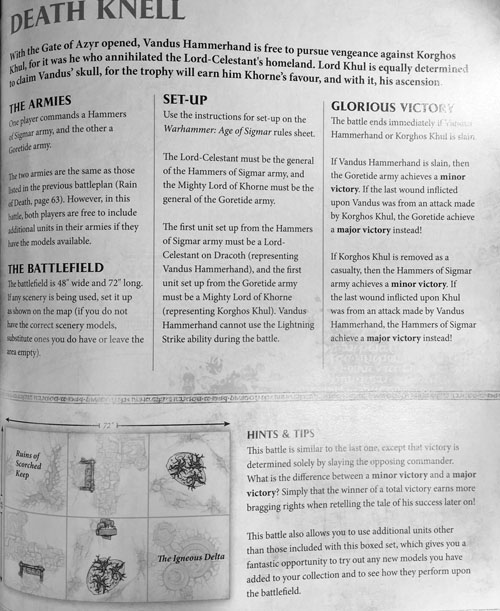 Mission 6 – Death Knell
~And here we go!