BoLS Review: Starfighter Half Rack – Tectonic Craft Studios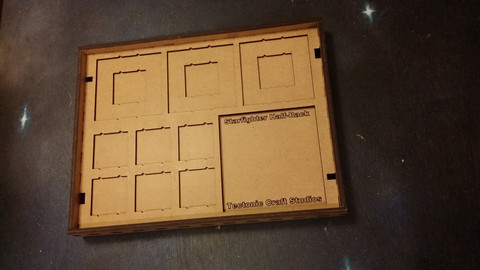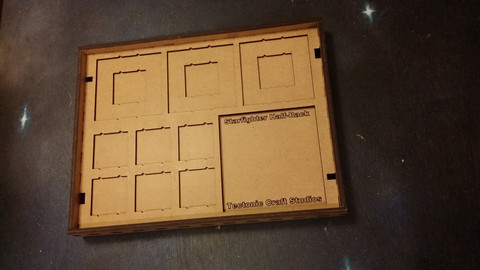 BoLS does a quick overview of the Starfighter Half Rack from Tectonic Craft Studios – X-Wing Pilots, you're going to LOVE this!
Tired of carrying miniatures to tournaments in a makeshift case?  Looking for a more compact way of carrying your miniatures when your full-sized Tournament Rack is not required?  If so, look no further!  Our Half Racks are the little brothers to our Full Racks and come in a diverse array of patterns which hold the full spectrum of 25mm, 30mm, 40mm, 50mm, and 120mm base sizes.  And now our Half Racks come equiped to carry your small- and large-based starfighters too!

Each Starfighter Half Rack has:

6x Small Base Slots,
3x Small/Large Inset Slots,
and 1x Card and Dice Slot.

Additionally, it is fully compatible with the Short Stack Struts and the Tournament Rack Legs.
Personally, I've very pleased with the Half Rack so far – It's high quality laser cut MDF board. My X-Wing bases fit snugly and securely. For tournaments it makes switching tables a breeze.
Tectonic Craft Studios has a ton of other cool products – Check them out!