BREAKING Age of Sigmar: More Terrain Kits Spotted!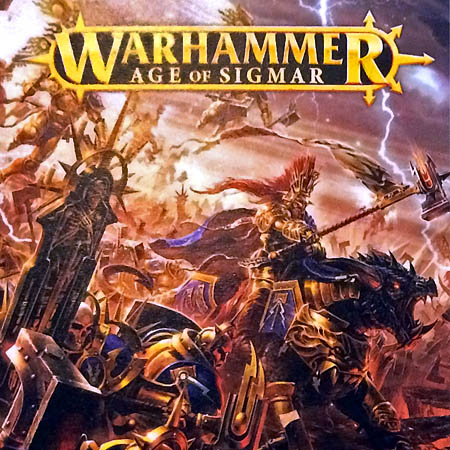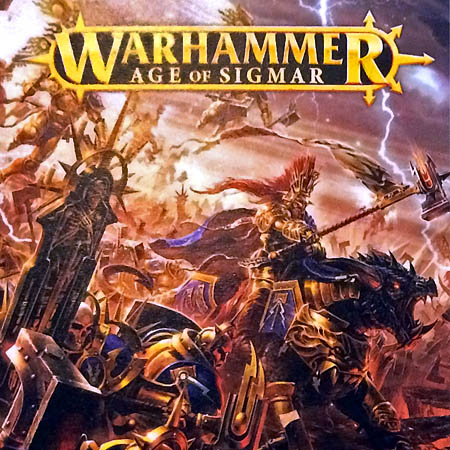 There are a bunch of new Terrain kits that have been spotted today!  Let's take a look at what's coming for Age of Sigmar:
via Captain Citadel 7-2-2015
First up we see a new type of what looks be modular Cities-of-Death" style terrain.  It looks this massive chaos castle is probably built out of lots of this style of terrain kit.   LOOK AT ALL THE SKULLS!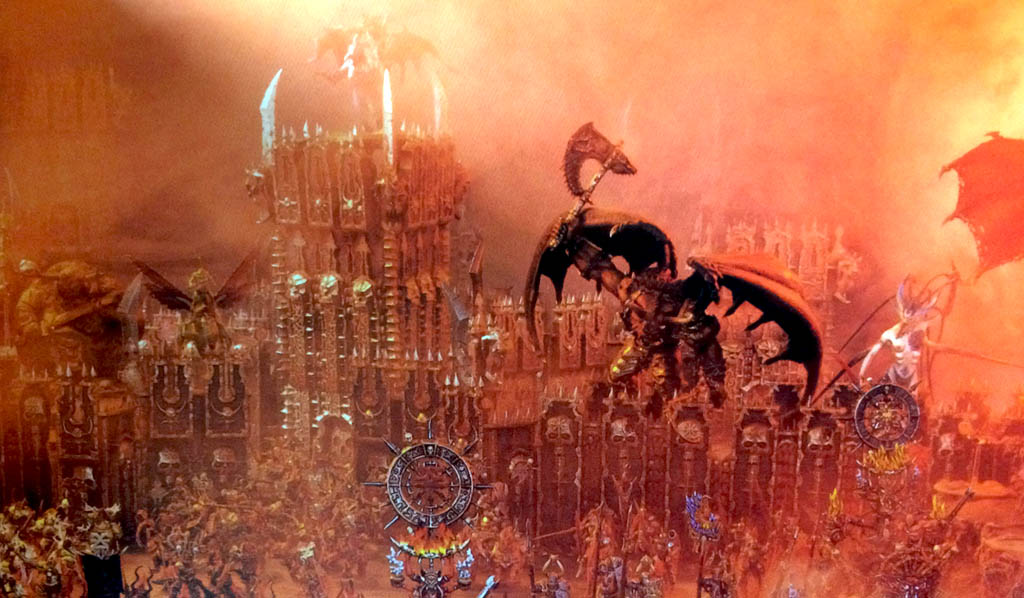 Next up, look in the background.  This is the "Ophidian Archway" that broke earlier today.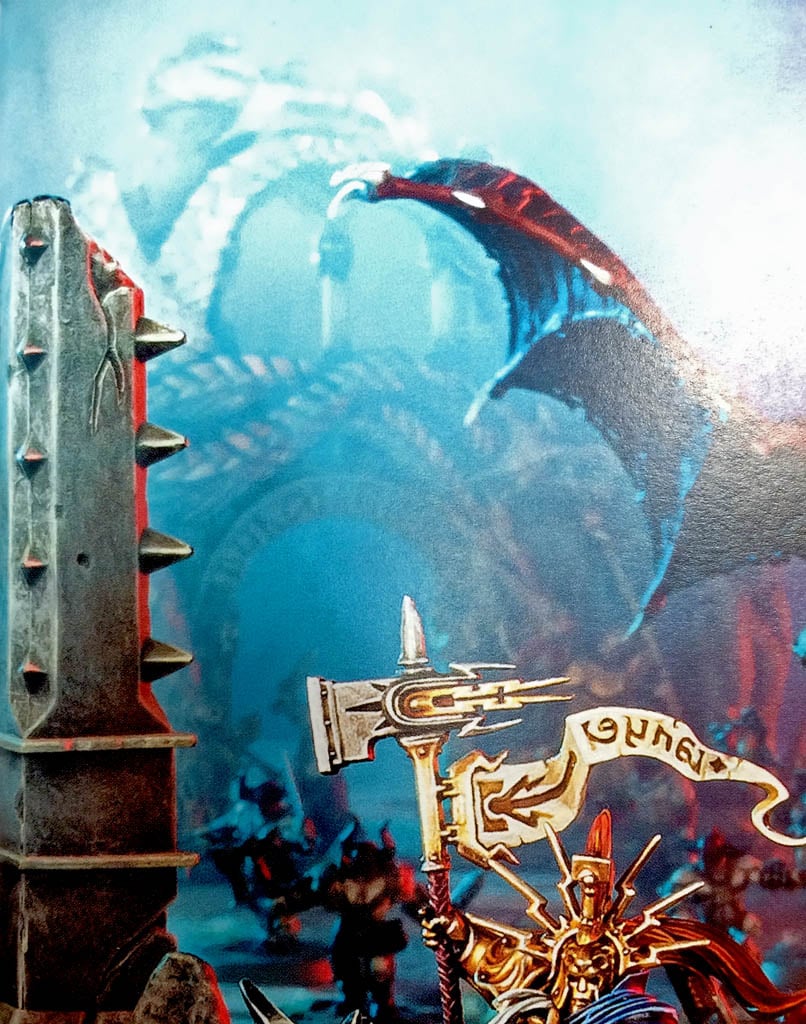 Finally we get two different background shots of a new unseen Baleful Realmgates" of some type. It's difficult to tell due to the colored lighting if the "energy wisps" within the archway are solid, or translucent plastic.
Subscribe to our newsletter!
Get Tabletop, RPG & Pop Culture news delivered directly to your inbox.
Images (2) via Atia: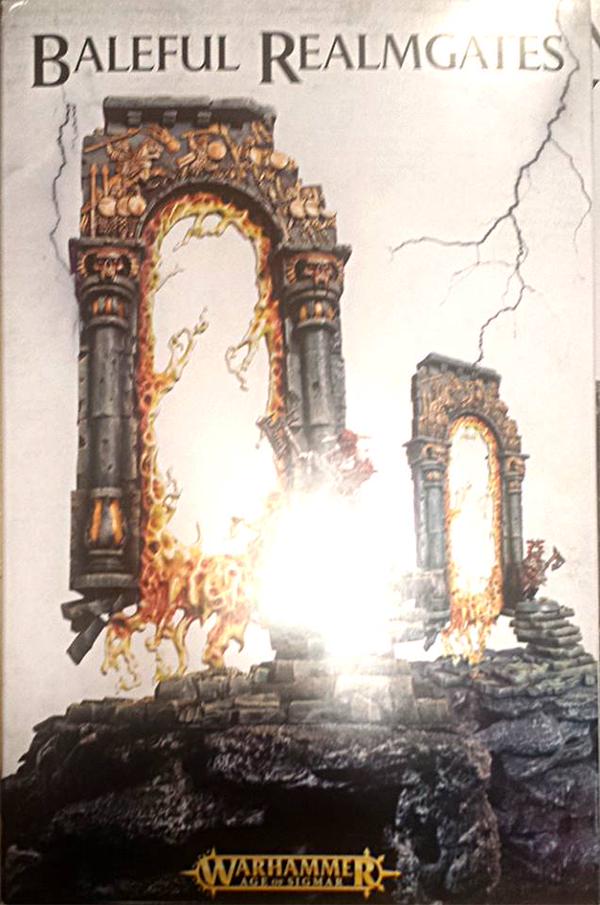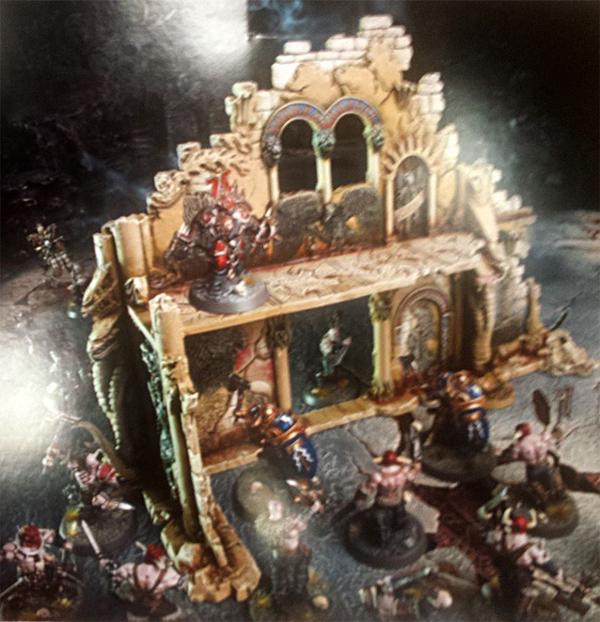 Finally we see the floating bases of some smaller gateways.  It would appear the linked theme of all this terrain is "gates/portals".  Which I guess makes sense when the entire Age of Sigmar universe is presented as a MMO-style set of interconnected realms.

It looks like GW will put that Age of Sigmar "mystery terrain" table to good use.
Which one is your favorite?