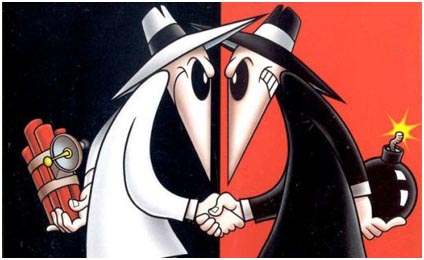 The War for fantasy wargamer hearts and minds has begun.  Come see the latest word from Mantic's Ronnie Renton.
Age of Sigmar is only days away, copies are on trucks, and Warhammer Fantasy players around the world are getting their first taste of what the new system will bring.  Across town in Nottingham, Mantic Games is rolling out the second edition of their own game of fantasy battles Kings of War – AT THE SAME TIME.
The industry is going to see a fight for the heart and minds of thousands of fantasy wargaming customers this July.  Look for news and product announcement from both Games Workshop and Mantic games in the day ahead.  With the almost complete reboot of Warhammer Fantasy into Age of Sigmar, the market is wide open in a way it hasn't been in decades.
Whatever happens in the days ahead as both of these competing systems vie for the attention of the wargaming players one thing is certain – the consumer will win.  More choice and price competition is always good for the market!
Here's the latest post from Mantic's Ronnie Renton Facebook page to coyly set the tone: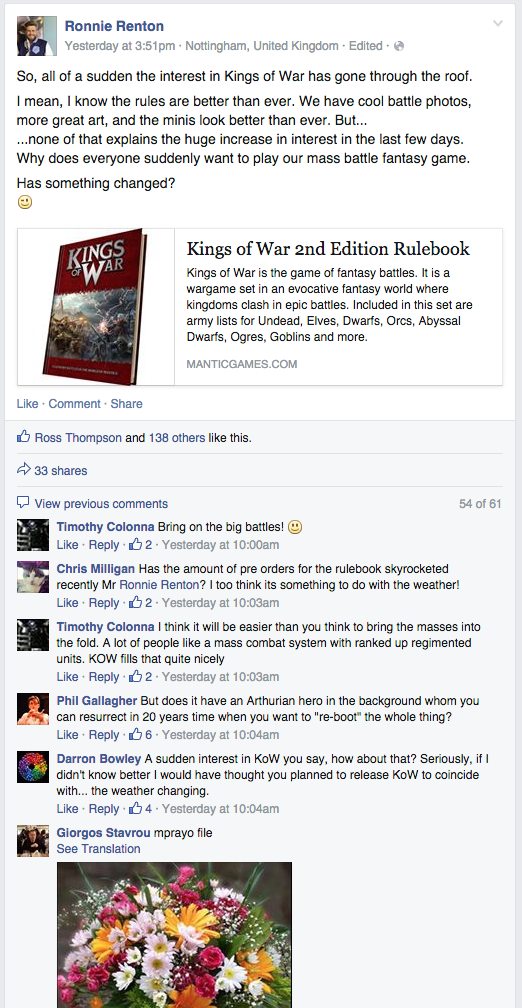 In one corner we have the mighty 700 pound gorilla – Games Workshop with Age of Sigmar.  The new game will have the muscle and retail division of GW behind it.  The miniatures will be top-notch and there will be a full line of follow-on products behind it.
…however, it's not exactly what the existing Warhammer playerbase was expecting.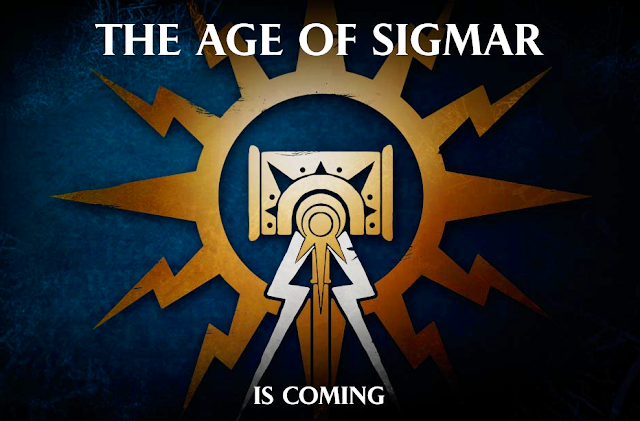 In the other corner we have up and coming plucky Mantic Games.  Kings of War is being relaunched in it's updated 2nd edition, and now has a large stable of armies. It's early days are behind it.  There is an add-on armybook in the works to support "armies we do not yet make" (that may happen to closely resemble things like vermin-men, lizard-people, and the like…).  While Kings of War is certainly not a clone of Warhammer Fantsy 8th's ruleset, it is much closer to it in overall game philosophy than the new 4-page Age of Sigmar ruleset is.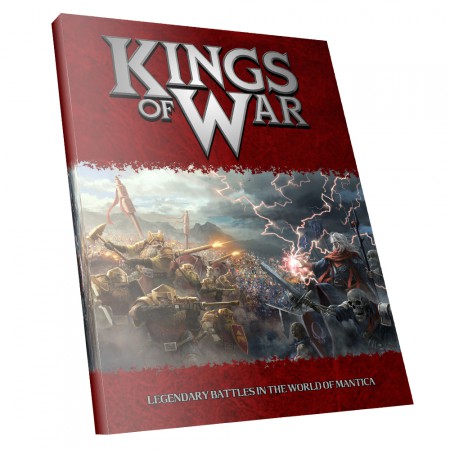 It looks like the boxing match has begun! Which fighter are you betting on?