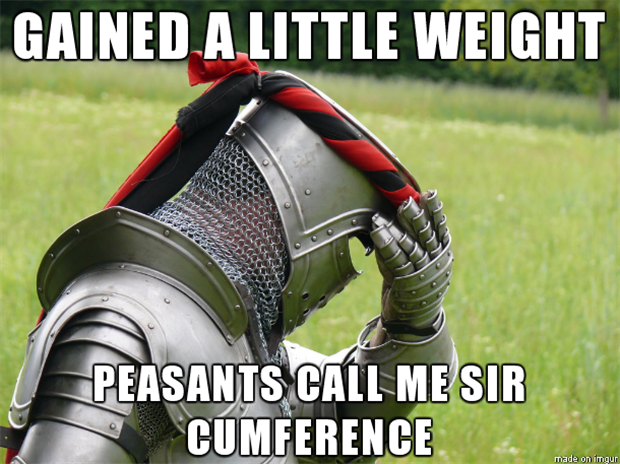 Goatboy here again on another fine morning to look at the 2 new "gifts" given to the Chaos Space Marine/Khorne Daemonkin/Chaos Daemons player arsenals.
Of course I'm talking about the new Chaos Knight and the new Khorne Walker Knight Thingie with a copyright-able name.
I know many a counts as player has created Evil Knights and I applaud FW finally giving us true rules that don't have players rolling a die when they are set up near a Knight or at the very least forcing play such a "vile and despicable" thing like a counts as army.  Which begs the question – are these things even any good?

The Chaos Knight
First one will look at is the Chaos Paladin/Errant Knight combo.  First – they should have set up rules/bits for the other knights too.  I am a big fan of Knights and I was really hoping we would get all the knight basic weapon options.  The idea of a Knight Gallant of Khorne just sounds fun to me.  Still beggers can't be choosers and we finally have a decently costed Lord of War.  The Khorne Kill Dozer is cute but its point cost and overall lack of effectiveness makes it more of a goofy shelf model then a true contender.  The other big decent LoW is the Brass Scorpion but again it does cost a pretty penny to get on the field both in terms of the wallet as well as Army Point limits (while we still have em!).  Truthfully the best overall LoW on the Chaos Side might be the Typhon with its ability to run over all kinds of things.
Basic Rules Run Down
Costs the same as the Knight Paladin and Errant with the same basic weapon set up – Melta Cannon and Battle Cannon.  Their CCW is better then a normal one for no extra cost too – +1 on the Destroyer Table vs MC and GC.  They get the one weapon upgrade of a Dirge Caster (pretty interesting add on) as well as the ability to mark them up.  Marking them makes the Knight become a Daemon of X which grants them the Daemon rules.  Each mark has benefits most likely resembling their point cost upgrade.  The question comes they are not Marks of whatever god – they become a Daemon of that God etc, so do they get the Daemon of the Chaos God per the Chaos Space Marine Book?  Will just go with they become that per Chaos Space Marines.
Daemon of Khorne – Per CSM they have Furious Charge (lol) and hate Slaanesh.  The Rules give them +d3 Attacks when they charge (Should also have Rampage but I don't write the rules) and can reroll how many stomp attacks they make.  Its a cheap upgrade so not too bad.  Oh it also gets to make Blood Tithe too.
Daemon of Nurgle – Per CSM they would get Slow and Purposeful and Shrouded plus it also gets IWND.  This is an expensive upgrade.
Daemon of Tzeentch – Per CSM they can reroll saving throws of 1 (hrm… I smell combo with Grim and Cursed Earth).  It also gets to reroll hit rolls of 1 and those pesky Stubbers now get Soul Blaze!  Not as expensive as Nurgle – but with the right set up could be extremely deadly.
Daemon of Slaanesh – Per CSM they get to run faster and rending and the Knight upgrade force people to roll a leadership check at -2 or fight at Ini 1.  Cheap as the Khorne one but the Khorne one is still better.
Of course this is me thinking that as a Daemon of X they would get those Daemon of X powers based off of the Khorne Daemonkin book.  For both Chaos Space Marines, Chaos Daemons, and Khorne Daemonkin the Knights become Lords of War.  It also says something about it not being able to be taken in any army – so it makes me think it can only be in one of the armies – not in both the Daemon CAD/Ally etc.  This again points to them being a Daemon of X based on the Army/Codex they are taken as a part of.
Rankings of the Marks really depends on the type of Army you are planning on using it in.  Nurgle would be a great back field guard for any kind of Zombie Typhus force.  The Khorne one is a cheap upgrade for a decent "thing" killer in a Khorne Daemon kin.  It runs cheaper then the other one will talk about later on.  I think the Tzeentch is ripe for combo breaking and could be a way to get a "cheap" killer that acts sorta like a Brass Scorpion but isn't a Khorne Vehicle.  The Slaanesh one just feels again like they have no idea what to do with that particular mark and show cases why in AoS they are without their creepy uncle and his puzzle basement.
Basic List Idea
…utilizing the Tzeentch based on the Daemon of Tzeentch abilities.
Chaos Daemons CAD
HQ: Fateweaver
HQ: Herald of Tzeentch, Disc, Lvl 3
HQ: Herald of Tzeentch, Disc, Lvl 3
HQ: Herald of Tzeentch, Lvl 3
Troops: Pink Horrors X 10, Irr Horror
Troops: Pink Horrors X 10, Irr Horror
FA: Screamers of Tzeentch X 8
Heavy: Daemon Prince, MoT, Exalted Gift, Greater Gift, Warp Forged Armor, Wings, Lvl 3
LoW: Chaos Knight Paladin, Daemon of Tzeentch Upgrade
You can combo up your Chaos Knight – it can Walk around being just about unstoppable and probably chew through most things that are not slinging a D around.  Not sure if it is just better to go with Nurglings for the Pink Horrors and try to get as much casting in.  Or drop to 2 Heralds on Discs to get multiple Screamer Star like things.  I went with a DP holding the Grim as sometimes it is easier to hide him out or utilize him going on and off the table top etc.  Heck I bet you can do a Monster Smash list utilizing this guy as your main Breaker unit with some MC's around him.
Chaos Daemons CAD
HQ: Fateweaver
Troops: Pink Horrors X 10, Irr Upgrade
Troops: Pink Horrors X 10
Heavy: Daemon Prince, MoT, Exalted Gift, Greater Gift, Warp Forged Armor, Wings, Lvl 3
LoW: Chaos Knight Paladin, Daemon of Tzeentch Upgrade
CSM Ally
HQ: Bel'Akor
Troops: Cultists
FA: Heldrake, Baleflamer
Heck you could go with a Nurgle based force too – keep it in the Fluff.
Chaos Daemons CAD
HQ: Herald of Nurgle, Lvl 2, Exalted Gift
HQ: Herald of Nurgle, Lvl 2, Locus of Fecund, Greater Gift, Lesser Gift
HQ: Herald of Nurgle, Lvl 2, Locus of Fecund, Greater Gift, Lesser Gift
HQ: Herald of Nurgle, Lvl 2, Greater Gift, Lesser Gift
Troops: Nurglings X 3
Troops: Nurglings X 3
FA: Plague Drones X 8, Character upgrade, Lesser Gift
FA: Plague Drones X 9, Character upgrade, Lesser Gift
LoW: Knight Paladin, Mark of Nurgle, Dirge Caster
You have 2 big units that can easily grant cover for the Knight and with it gaining Shrouding it can be hard to remove from most angles.  You will suffer versus Flyers but that is always bound to happen without the more shooty aspects of the Imperial Knights.  You can focus on getting your Plague Drones beefy.  The Dirge Caster can help versus any assaults on the flamers of Death from the Eldar book.

The Kytan
The Next Knight thing that came out is the Kytan Daemon Engine of Khorne – which sorta makes the Chaos Knight of Khorne seem less – well interesting.  Overall this is a pretty neat option for the Khorne Daemonkin book as it is just a lot better then the Khorne Kill Dozer due to its cheaper cost and more effective Stomp ability.    It comes in at a very cheap price when compared to the other LoW available that love Blood and might actually fit into some specifically design Daemonkin like armies.  Let's look at all the rule sit gets.
IWND, Daemon of Khorne, Rage, Fleet, Crusader, Daemonforge, Unstoppable Slaughter (it can assault anyone even if it didn't shoot at them), and it is a Super Heavy Walker with all their Rules.
It has a decent shooting gun that gets 8 shots at Str 8 Ap 3 and 48″ range.  You add in some Hel Drakes and no one will be able to hide.  It also has an Ini 5 D Slapper that is AP 1.  Adding in some Khorne Cannons and you have someone that is going to get in, start smashing things, and probably make someone some sad as their big thing is reduced to a puddle at its feet.
The good thing about this is it utilizes the cool parts of that Kill Dozer Kit plus it is actually cheaper to buy too.  I think it can make for some really fluffy armies that are probably not too "good" when facing some of the other "rough" netlists out there.  Still it could be interesting to try and get 3 to fit into that Slaughter cult and see if they even work.  It is the closest will get to a true – almost all Khorne Knight army.
Khorne Daemonkin Slaugther Cult Detachment
HQ: Chaos Lord, Kor'lath Axe of Ruin
Elite: Possessed X 5
Troops: Bloodletters X 8
Troops: Bloodletters X 8
Troops: Bloodletters X 8
Lord of Slaughter – Bloodthirster of Insensate Rage
War Engine Detachment: Kytan Daemon Engine of Khorne
War Engine Detachment: Kytan Daemon Engine of Khorne
This is just a big batch of punching that might not work but feels fluffy.  I am hoping we see an update to the All Khorne Vehicles in one detachment list to replace the Brass Scorpion with this guy.  Still it sounds fun to push them around and try to summon some Skull Cannons out while giving the nesting Thirsters/Daemon Princes FNP.
I think the Regular Knight Marked with Tzeentch might see play in a Deathstar/Combo list that tries to utilize tricks to get a reroll 2++ of some sorts.  Will see if a big vehicle that is hard to kill actually worth it when mixed with the summoning/speed that a Daemon army can easily throw out.
Dang you FW for making big monster models I want!