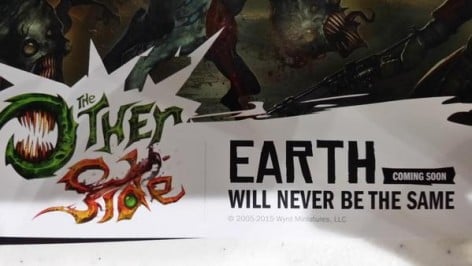 London Bridge will most certainly fall down in the new game that looks to be taking Malifaux to EARTH! Come see the Victorian era on a whole new level!
It appears that Earth was behind portal number one this whole time, and Mallifaux will be exploding onto the scene in a new game called 'The Other Side'!
Right now that's all that has been revealed, but if you take a look at the preview picture you can figure out a few things;
Pictures Via Eric J.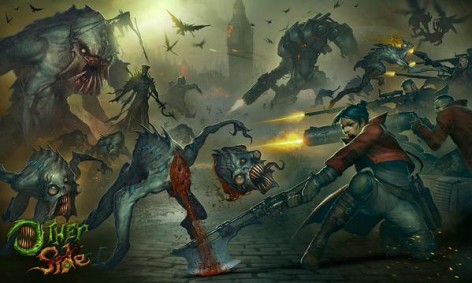 Looks like this will be based in Victorian era England perhaps from the background and attire. There are existing models shown, and news ones as well. I like the rancor predator thing, and the robot opposite him.
Overall this preview pic looks to be VERY promising for a new system from Wyrd!
This is what it's like when worlds collide!