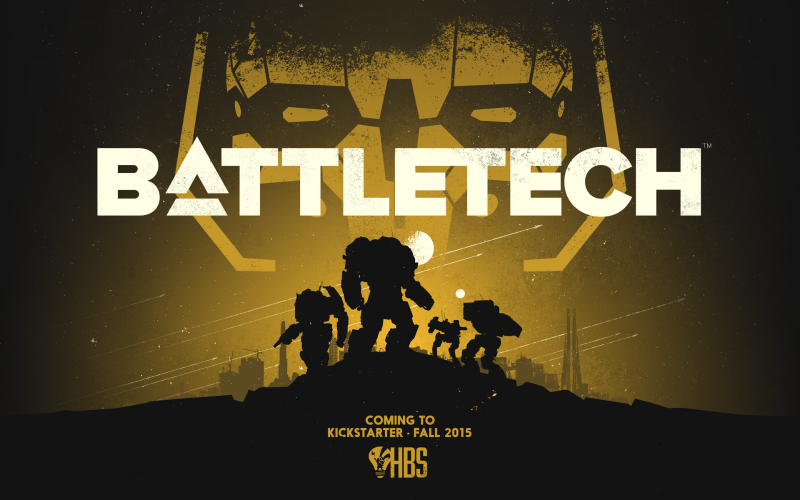 Harebrained Schemes follow up mega-hit Shadowrun Kickstarter with BATTLETECH(TM)  Come get the details:
Indie Studio Follows Up On Shadowrun Crowdfunding Successes
WHAT:       
TACTICAL 'MECH COMBAT RETURNS TO THE PC. Harebrained Schemes is pleased to announce their return to Kickstarter this Fall to partner with backers in co-funding the creation of 
BATTLETECH
. Jordan Weisman, the creator of BattleTech and MechWarrior, is back with the
first turn-based BattleTech game for PC in over two decades.
Steeped in the feudal political intrigue of the BattleTech universe, the game will feature an open-ended Mercenaries-style campaign that blends RPG 'Mech and MechWarrior management with modern turn-based tactics.
WHY:
The BATTLETECH Kickstarter comes on the heels of the wildly successful crowdfunding campaign for Shadowrun Hong Kong, which Harebrained Schemes will deliver as promised on 
August 20, 2015
. Harebrained Schemes is one of the industry's most dynamic independent game studios. The Seattle-based developer made headlines with its two previous Kickstarter successes: the visionary, digitally-enhanced miniatures boardgame Golem Arcana, and Shadowrun Returns, one of the first videogame Kickstarter projects to exceed one million dollars in funding.
WHERE:    
Harebrained Schemes is thrilled to announce BATTLETECH at GenCon – GenCon attendees were among the earliest supporters of the franchise, and many milestones in BattleTech's history took place at this legendary game convention. BATTLETECH will be coming to Kickstarter this fall, but visitors to Harebrained Schemes' booth at Gen Con will have the opportunity to become early supporters of the project and receive an exclusive BattleTech collectible. Players can also sign up to join the BATTLETECH mailing list at www.battletechgame.com.
I'm such a Battletech Junkie.  You can bet we will get more info on this at GENCON.  Until then, save up your pennies for the kickstarter!