Here Come The Bases – GW's HUGE Hobby Release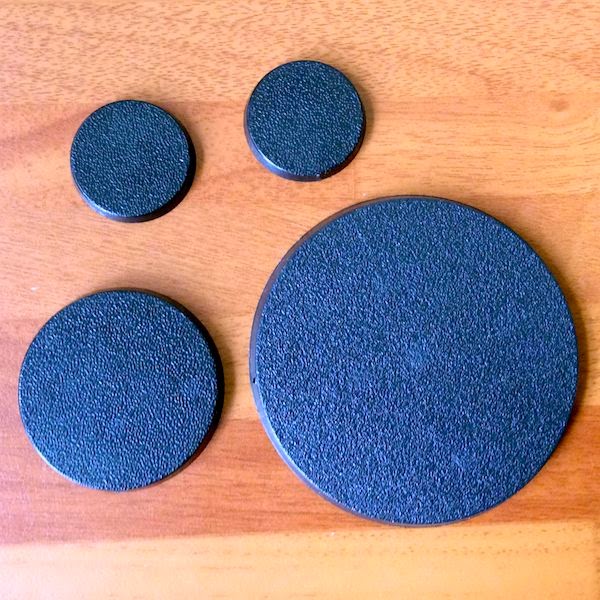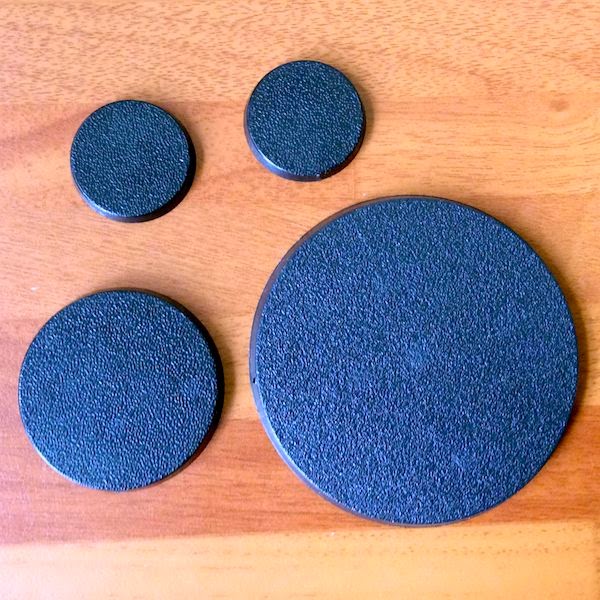 The MOTHER of all base releases is here. Games Workshop is dropping over TEN different round base products on us this week included the mega 100 pack-o-bases. Come see!
7-21-2015 Via Faeit
Judicators $50

Citadel Mixed Base Pack 1 $13.50

Citadel Mixed Base Pack 2 $13.50

60x35mm Oval Bases  $4.95

50x52mm Oval Bases $4.95

75x46mm Oval Bases $6.50

80mm Round Base $4.95

160mm Round Base $8.25

100mm Round Base $5.75

Subscribe to our newsletter!

Get Tabletop, RPG & Pop Culture news delivered directly to your inbox.

130mm Round Base $6.50

100×70 mm Oval $4.95

32mm base set (100 Pack) $40

25mm base set (100 Pack) $40
There has perhaps never been a better (and cheaper) time to rebase all your miniatures that right now. Plus this is PERFECT for AoS player trying to make their models look as fresh as possible to boot.
It's a summer hobby win-win for everyone. Rush down to your local GW store or e-tailer this weekend and make all those bases belong to YOU!
Someone set us up the bomb!