New Age of Sigmar Leaks Show Slaanesh Missing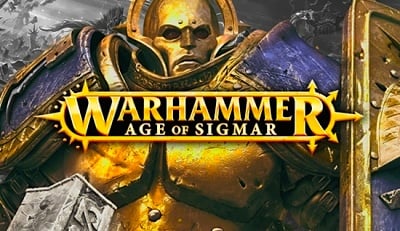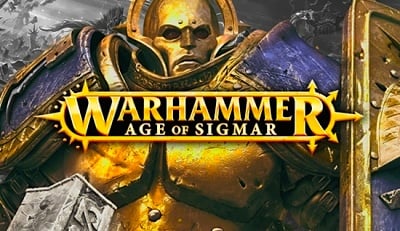 New Age of Sigmar pictures are here, and Slaanesh is definitely 'missing'. Come see!
Looks like the pantheon of the Chaos gods may be getting shook up. Checkout these passages in what appears the to be the fluff section of the the new Age of Sigmar rulebook.
7-11-2015 Via Twitters (OP Unknown)
Here is the part to pay particular attention too;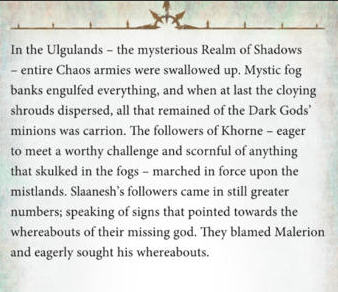 Looks like maybe Slaanesh should not have strayed from the path in the Age of Sigmar universe huh? I'm sure next weeks new rulebook release will clear this disappearance up, but for now all it's a Slaaneshi 'Who Done It' mystery!
Checkout the rest of the rulebook leaks below
Subscribe to our newsletter!
Get Tabletop, RPG & Pop Culture news delivered directly to your inbox.