Age of Sigmar Book – Tidalwave of Leaks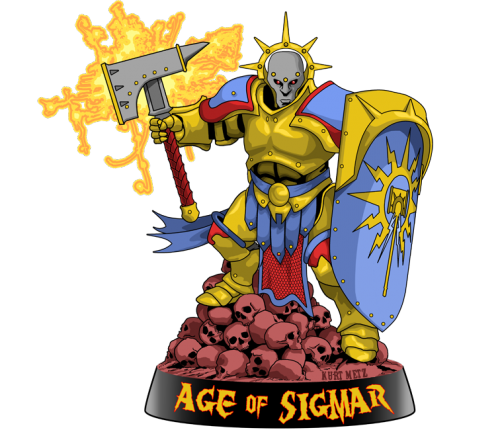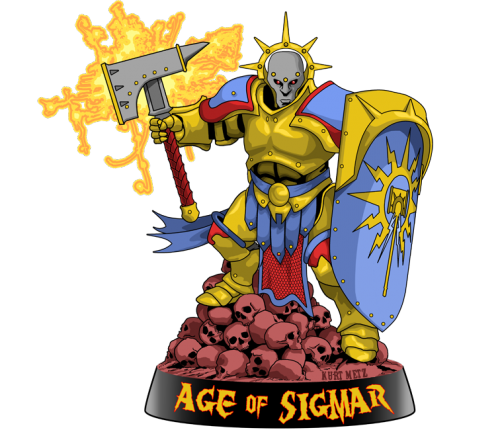 Come see a pretty much whatever you want within the pages of the Age of Sigmar book.  Someone got it early!
Via Lady Atia (Twitter)
It looks like the Age of Sigmar book has been entirely scanned and posted by Lady_Atia:  Here is a tiny taste: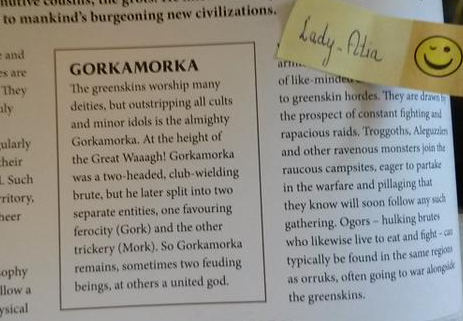 Gorkamorka – The Ork's new diety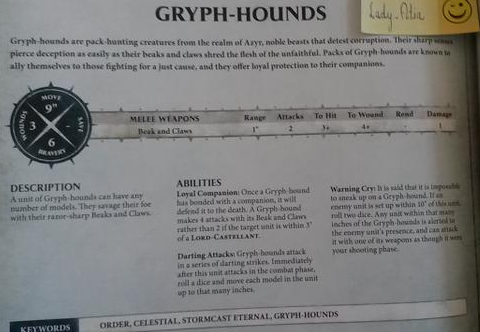 Gryph-Hounds – so cute!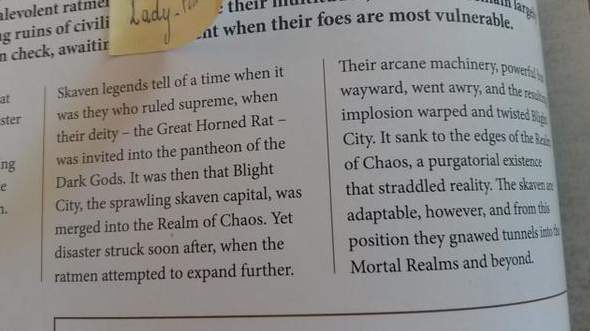 Skavenblight – made it!
Subscribe to our newsletter!
Get Tabletop, RPG & Pop Culture news delivered directly to your inbox.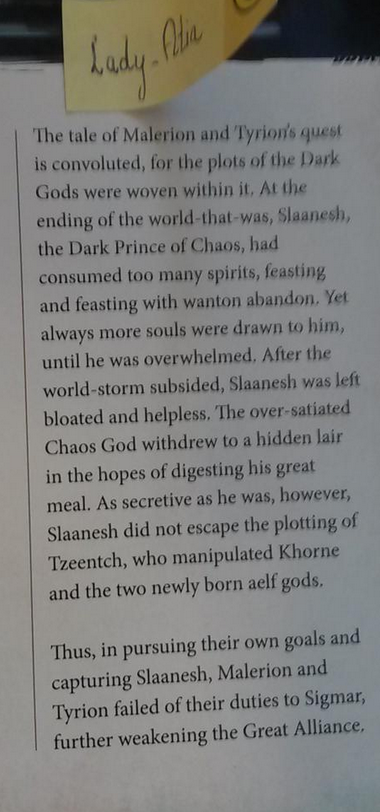 Slaanesh captured with help from his treacherous chaos brothers.
Via Tabletop Amigos
More faction shots from the new 264 page Age of Sigmar rulebook!
Looks like the new terrain set is confirmed on the way (the one from the old Triumph and Treachery campaign) and we have a preview image for what looks to be something out of an X-man movie as well!
Will this be a' summer of terrain'?