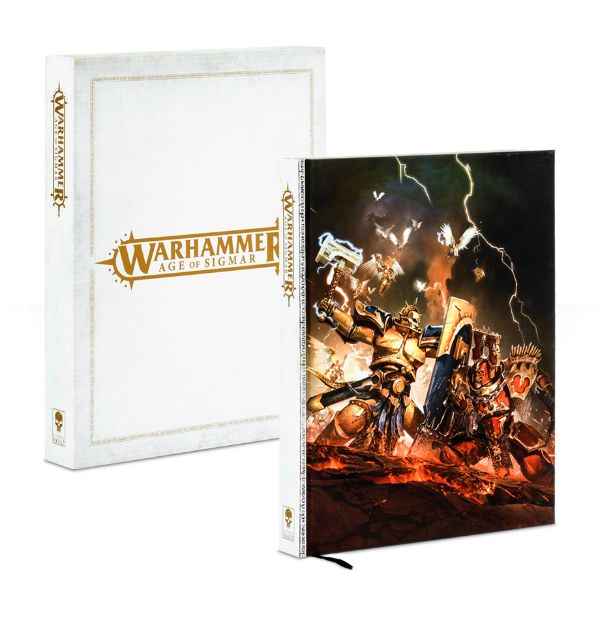 We've got more info, prices and links – Games Workshop has opened the flood gates on the New Age of Sigmar releases!
via Games Workshop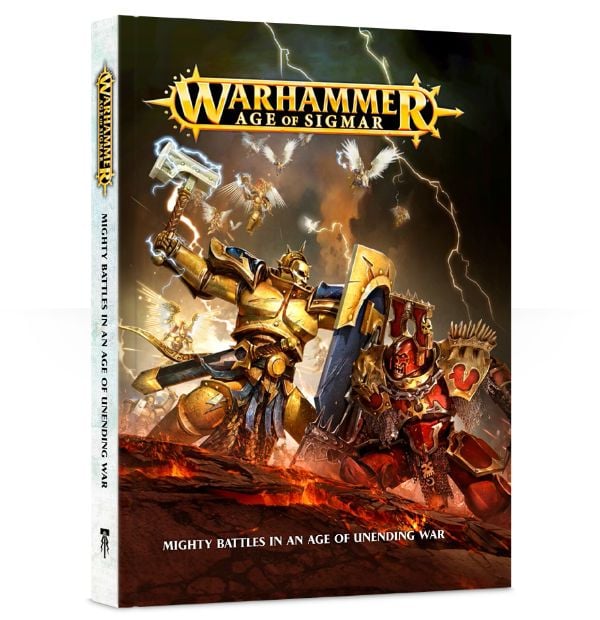 A comprehensive guide to the Age of Sigmar, this is a must-have purchase for any and all fans of Warhammer! A full-colour, 264 page hardback book with stunning artwork throughout, it contains backgrounds and stories behind each of the Warhammer Age of Sigmar realms and factions and a beautiful miniatures showcase detailing the incredible new range of models in their full glory!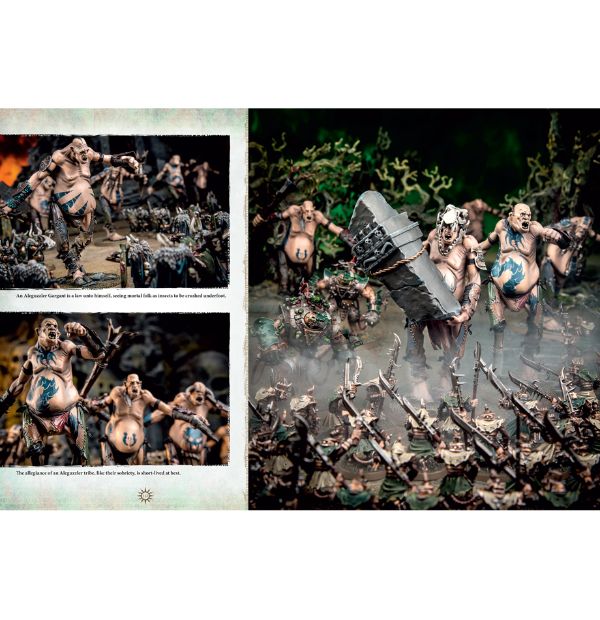 As well as this, the book contains the first part of the ongoing narrative: The Realmgate Wars. Scenarios, rules and backgrounds for setting your games within the realms, as the Stormcast Eternals and the forces of Chaos fight bitterly over control of the realmgates! Choose your faction and dive into the world of Warhammer Age of Sigmar now!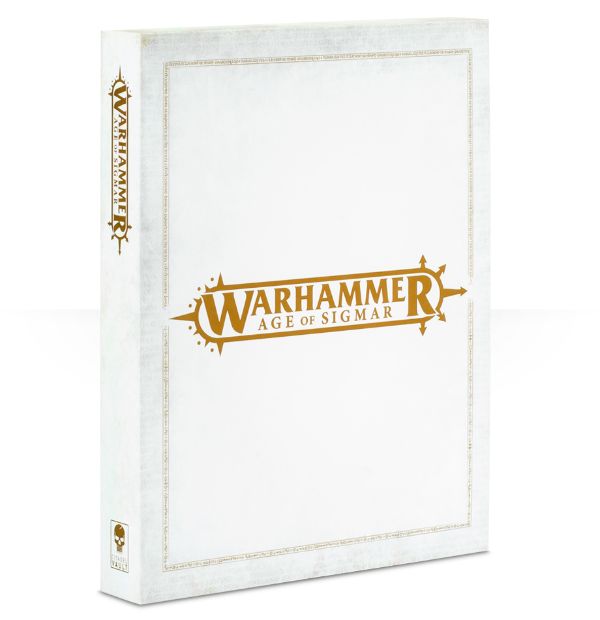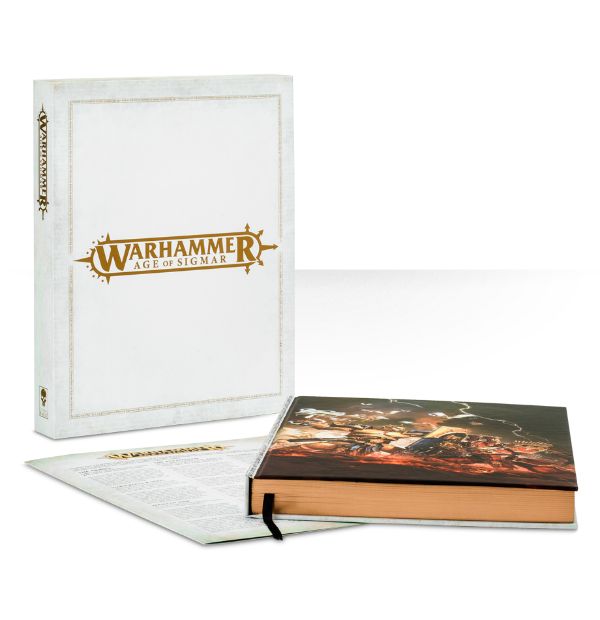 Limited to a mere 2000 copies worldwide, this is presented in a luxurious slipcase with heavy paper stock, unique numbering, gilt edging, tactile varnishing and a separate four-page ruleset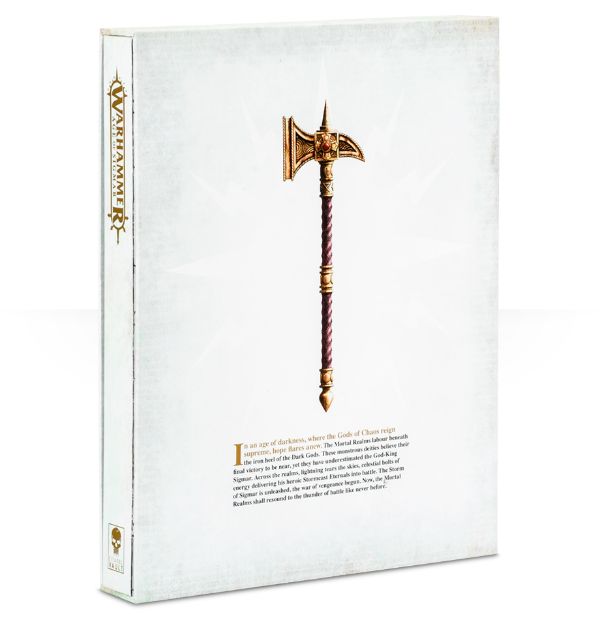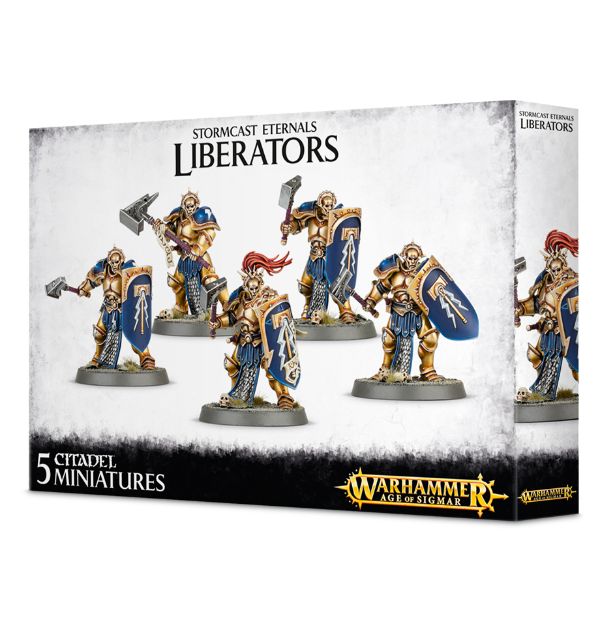 Magically reforged with the thunderous power of a god, immortal, proud and strong, the Liberators are the hammer of Sigmar in human form, hurled down from the skies with the blistering force necessary to shatter the rule of Chaos.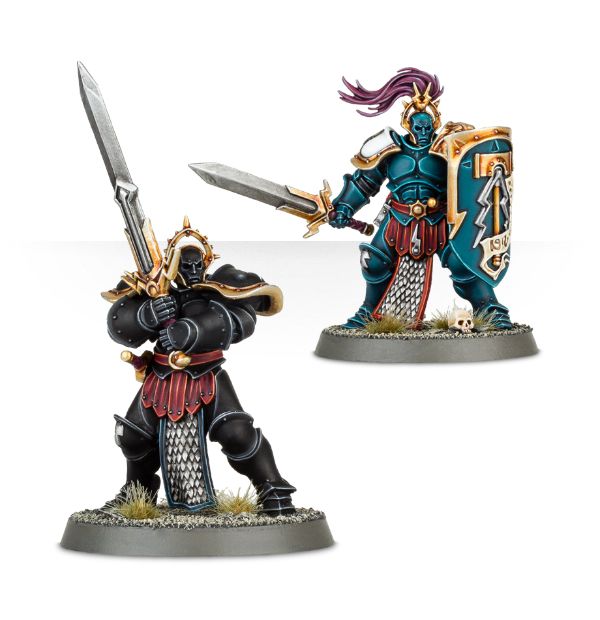 This multi-part plastic kit contains everything you need to construct five Liberators, the steel-souled heroes of Order. You get the option to build one miniature as a Liberator Prime, with a special shoulder pad and scrollwork shield. There are four weapon configurations available: warhammer and sigmarite shield, two warhammers, warblade and sigmarite shield or sword and parrying blade; and two special weapons – a grandhammer and a grandblade. Thirty-three weapons in the box, including shields!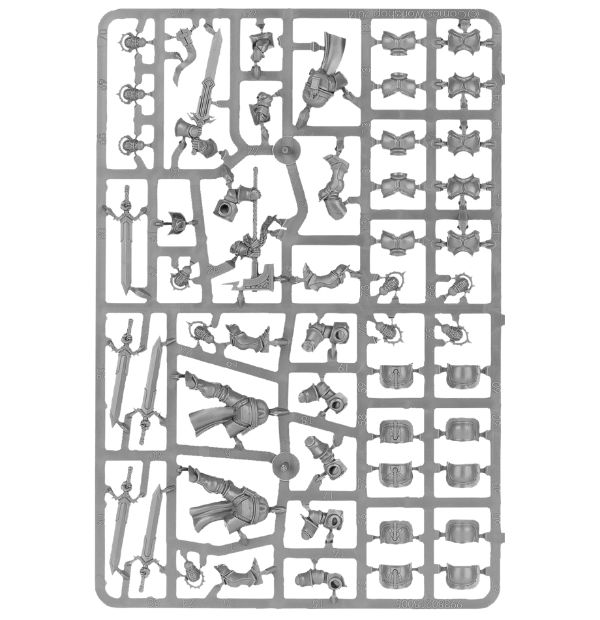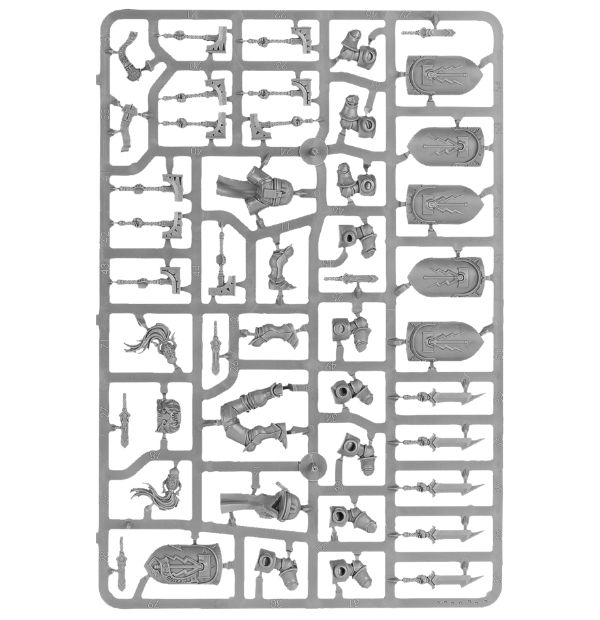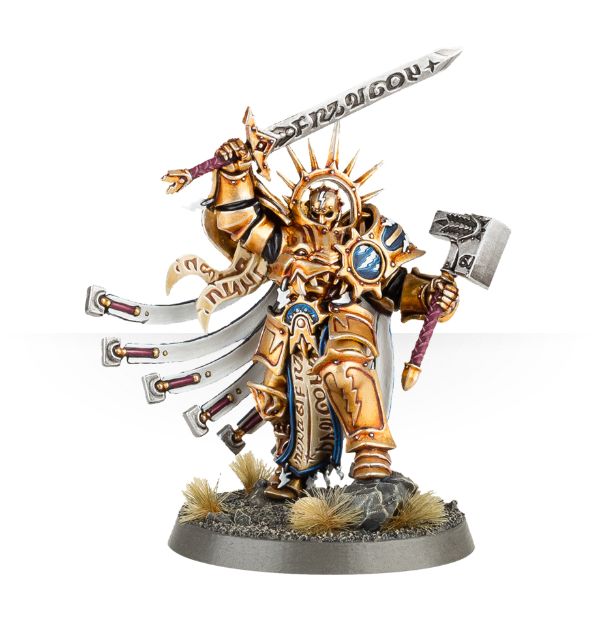 The leaders of the Stormhosts, exceptionally gifted warriors who ride into battle in blazing fields of azure light, the Lord-Celestants are respected for their tenacity and battle skills even amongst the immortals. Their sigmarite runeblades and warhammers crush and pulverize any enemy unfortunate enough to get near – and those who might try to escape will find themselves struck down by a hurtling cloud of hammers loosed by a swirl of the Lord-Celestant's cloak.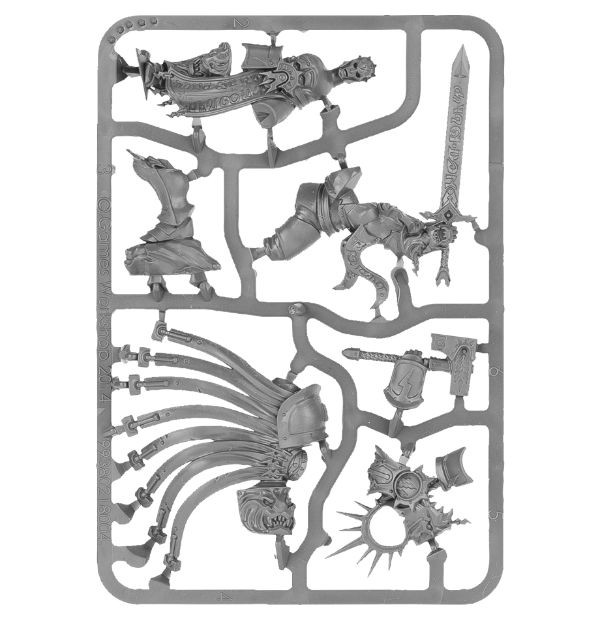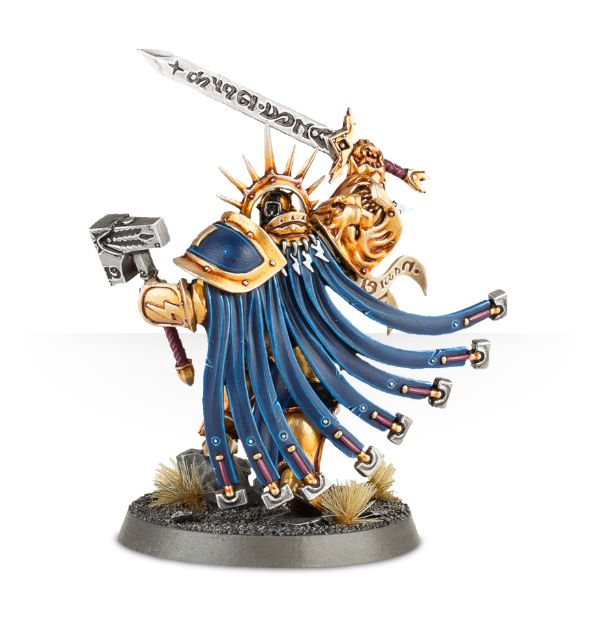 This multi-part plastic kit contains everything you need in order to build one majestic, impressive Lord-Celestant, standing atop a rock in a heroic pose, wielding his sigmarite warhammer, clad in heavy armour and a magical sigmarite warcloak. It includes one Citadel 40mm Round base.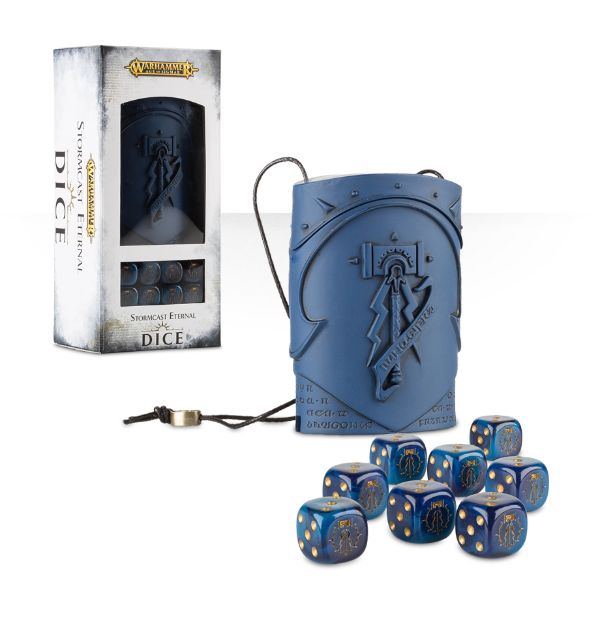 A totally unique, luxurious dice shaker for all those who swear allegiance to Sigmar and the forces of Order, this is built in the strongest resin, with threaded metal beads on a strong cord that allow you to lock the lid either to the top, for sealing the dice within, or the bottom to make this a dice shaker you'll love using.
Covered in ornate scrollwork and the symbolism of Sigmar, the detail of this box extends to the inside – a neoprene coating ensures that Order will not be disturbed by the clatter as you shake your dice and hope for the best!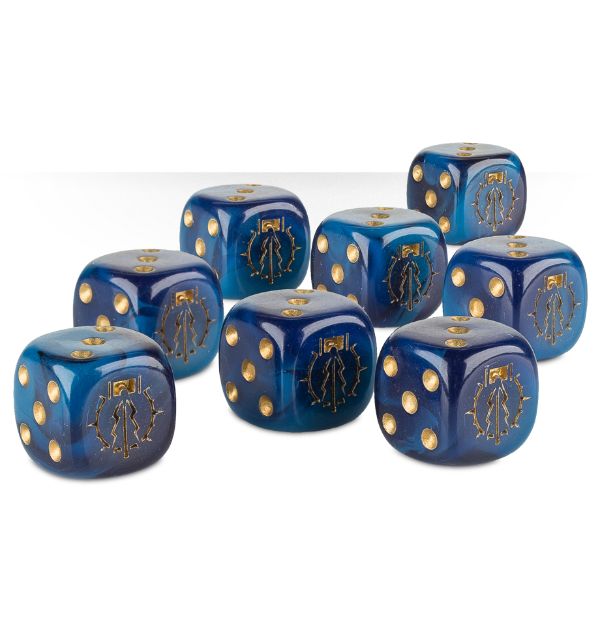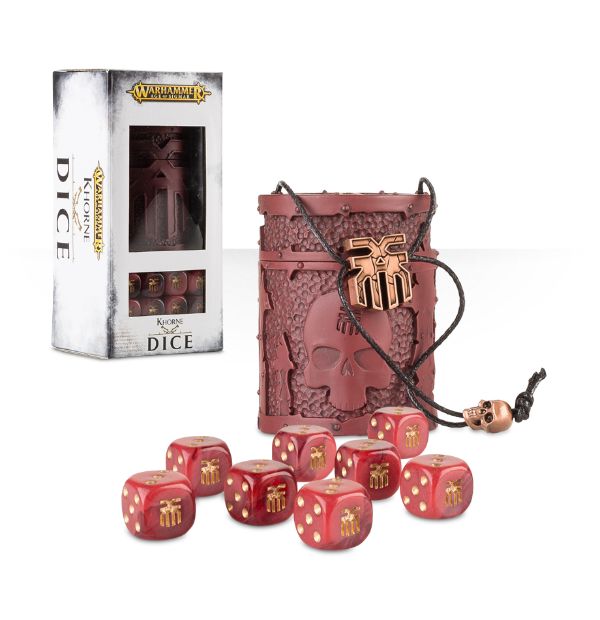 Should you want to roll your dice in style and prove your allegiances to the Blood God, there's no better way than with the Khorne Bloodbound Dice Shaker. Constructed from resin, with metal beads threaded onto a strong cord which can be used to lock the shaker, this is a luxurious and ornate way to invoke random chance and, with luck, destroy your opponents for the advancement of Chaos!
The Khorne Bloodbound Dice Shaker is covered in ornate Khornate symbols, and the detailing even extends to a neoprene coating at the bottom of the box – when you shake the eight included stylised dice, you won't make a cacophonous racket!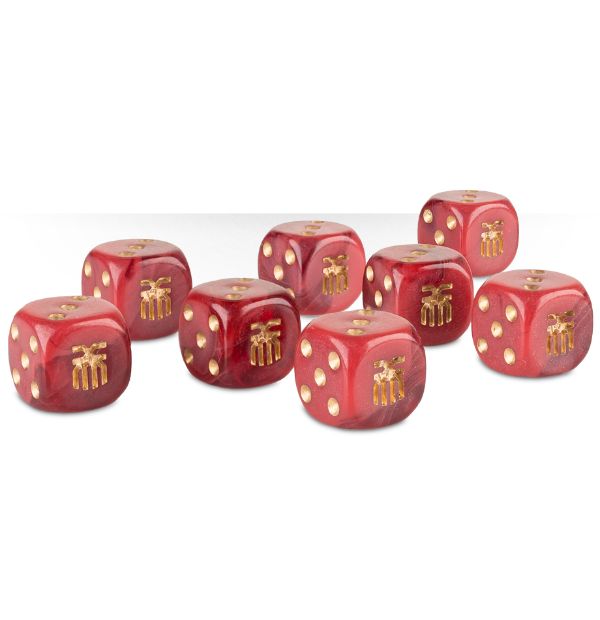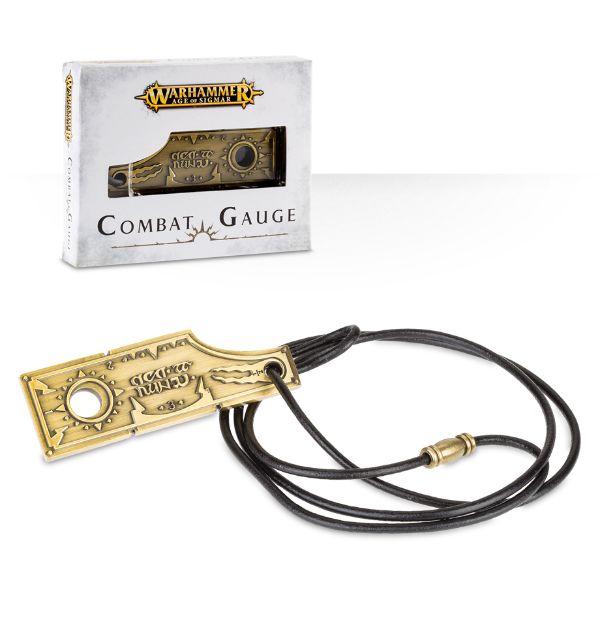 The perfect tool for quickly and easily measuring the space between models locked in bitter combat, the Combat Gauge has been designed for all those who love to play their games with as little fuss and clutter as possible. Hewn from metal, with detailed engraved patterns and a surprising heft, the Combat Gauge's four edges measure half an inch, one inch, two inches and three inches incrementally – so should you need to ascertain whether two models are within range for a scrap, just use the appropriate edge to find out instantly. No more tape measures!
The Combat Gauge comes on a thick cord, with magnetic clasps, and can be worn away from the gaming table as a unique accessory.
And finally the Obligatory Webstore Bundles: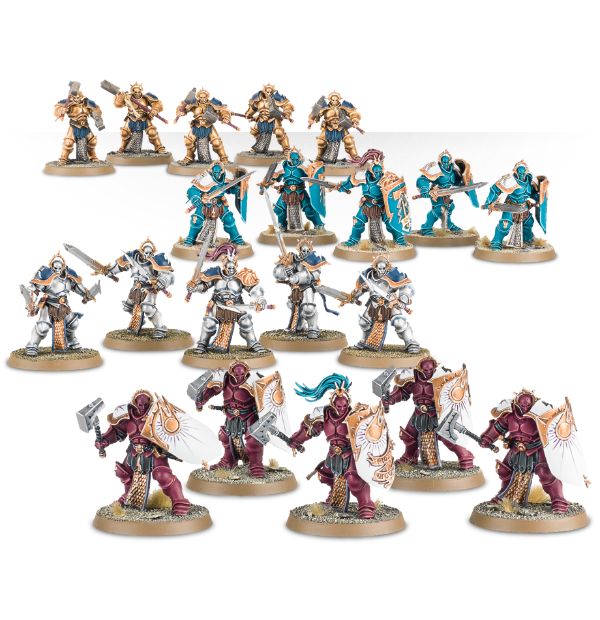 Easy to assemble, multi-pose plastics with tons of weapon options? It really looks like the Stormcast Eternals are getting the "Space Marine" Treatment. And I'm not going to lie…I kind of want a set of those Khorne dice, too. Oh and in case you were wondering:
All of the rules for each unit are available in PDF format from GW for FREE. Click the Links above to get them!
A new "Big" Rulebook with a ton of new story – I can't wait to get my hands on that to see what the heck happened to everyone else, ESPECIALLY Slaanesh!