NEW Space Marine Tank From Forge World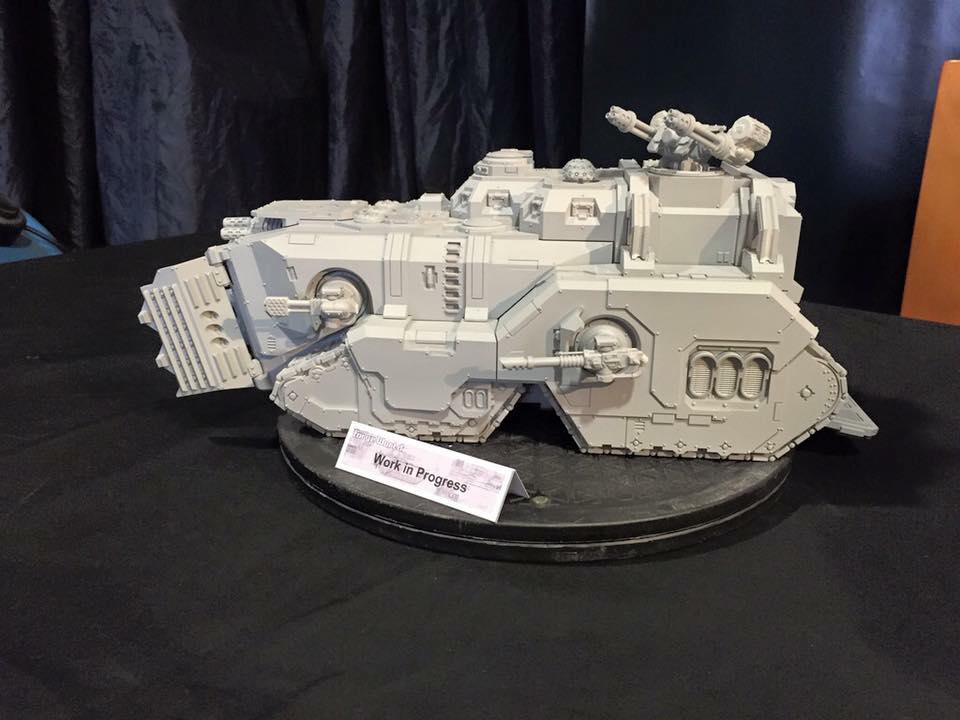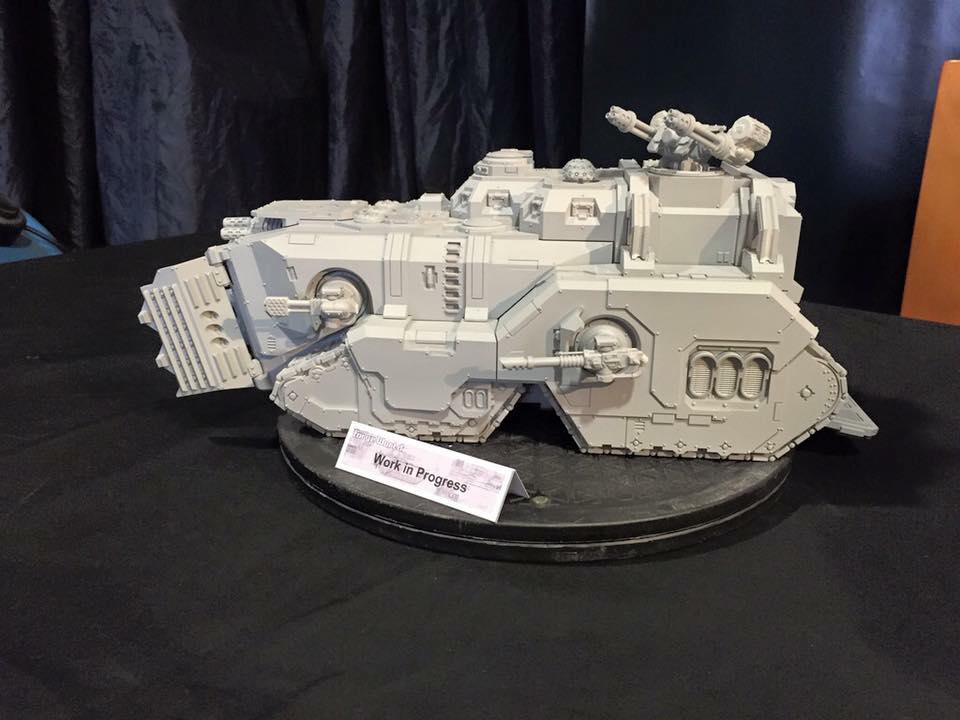 What's bigger than a Land Raider and a Spartan and holds a whole heck of a lot of Space Marines? You have to see this one to believe it.
Emerging from myth and legend today at the Forge World Open is the Legion Mastodon tank.
Have a look a this bad boy;
Via Battlebunnies
Now that's a tank! Checkout that front hatch action. I can't wait to see the stats on this guy, as you can clearly see two void (or flare) shield projectors in some of the pictures for sure. Armor Value 15 perhaps? It was all seen pictured with a twin rocket variant on the top weapons mount. Honestly from the looks of it, that's the standard 'rhino' weapons mount hole so you should be able to stick almost any similarly socked weapons socket there as well!
We'll know soon enough!