Signals from the Frontline: Wargaming Webcast #357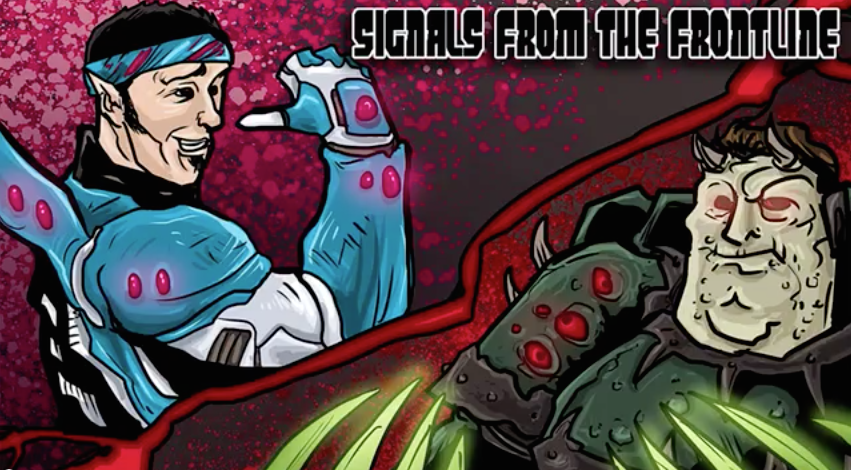 Come see Reecius & the gang talk everything from rumors, to tactics, tournaments to armylists! – Get in here!
Intro
Upcoming ITC Events
Huzzah Hobbies July RTT, Huzzah Hobbies, Ashburn, VA, July 25th, 2015
Empire Games ITC Tournament, Empire Games, Mesa, AZ, July 25th, 2015
The Iron Halo, Bartlesville, OK, July 25-26th, 2015
Tactics Corner
Will the coming releases for AoS allow the 40k meta to settle?
Rules Lawyer
Completed Commissions
List Review
1850 Tournament ITC List Centstar Eldar:
Subscribe to our newsletter!
Get Tabletop, RPG & Pop Culture news delivered directly to your inbox.
Eldar CAD
1 x Farseer skyrunner w/ singing spear
4 x 3 Windriders w/ SL
1 x 5  Windriders w/ SL
1 x Wraightknight w/ glaive and scattershield and 2 scatter lasers
Space Marine Allied Detachment:
1 x Sevrin Loth
1 x 5 Scout Squad w/ sniper rifles
1 x 3 Centurion Devastators w/ Grav cannon and amp
Nemesis Strike Force:
2 x Librarian both level 3 w/ daemon hammers, one with Libra Demonica
1 x 5 Purifer Squad w/ 2 psycannon