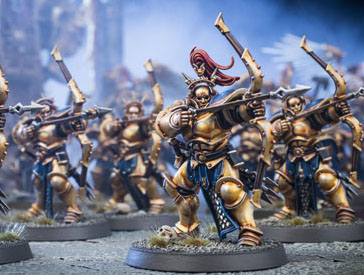 This week's upcoming Sigmarite units – the Judicators have a set of rules out and about.  Come see!
via the Age of Sigmar App (iTunes)
It looks like the App already has te rules for this weeks's newest addition to the Sotrmclad Eternal arsenal.
Behold the Judicators (they sure are pretty!)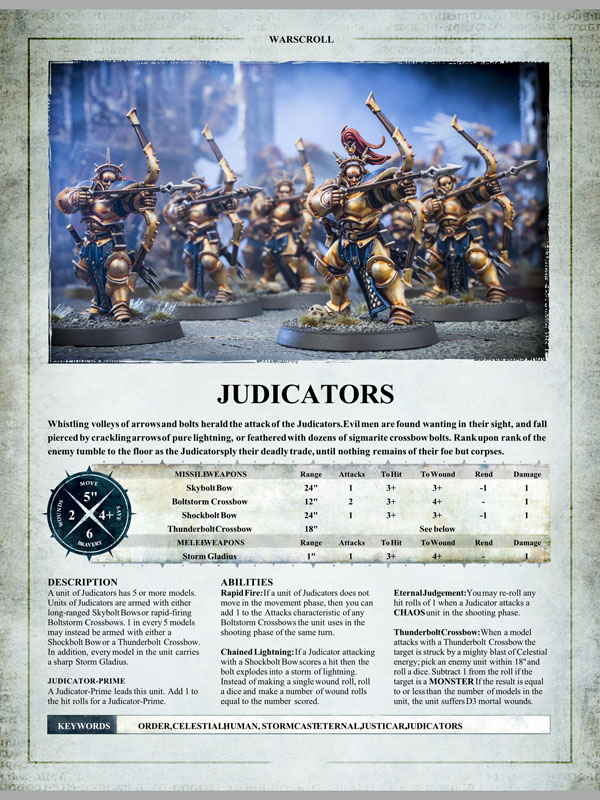 Based on those rules, it looks like the kit will come with all 4 weapon options.  It's nice see the emergence of the "special weapon" options and ratios for squads.  A little closer to 40K with each release. Hmmm…
I'm sure those flying dudes with the spears are coming up next.
~Have at it.