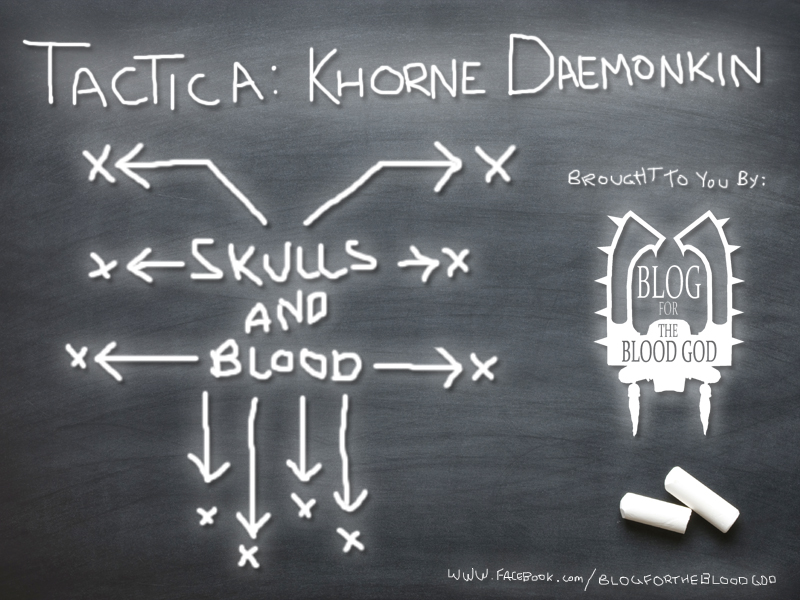 Today's Tactica Khorne Daemonkin will be discussing some of the forces brave (or insane) enough to consider the Daemonkin among thier allies!
There will be a lot to cover so I will split this into 4 separate posts Battle Brothers, Allies of Convenience, Desperate Allies and Come The Apocalypse 🙂
Battle Brothers
At the moment there are 2 forces the Daemonkin are considered to be Battle Brothers with, Chaos Daemons and Chaos Space Marines, I dare say we will see this list grow with upcoming releases like the rumoured Tzeentch Daemonkin etc but for now we have 2 options.
First some general comments on allies, using the ally system allows for infinite possibilities for force composition, I obviously will not be able to cover them all here so I will simply add the ones that pop out. Always when taking Allies with the Daemonkin remember that thier main strength is the blood tithe and the more allies you take the less effective this strength becomes. Unless you are adding Daemonkin as allies to an existing force, in which case go nuts!
Chaos Space Marines (as allies)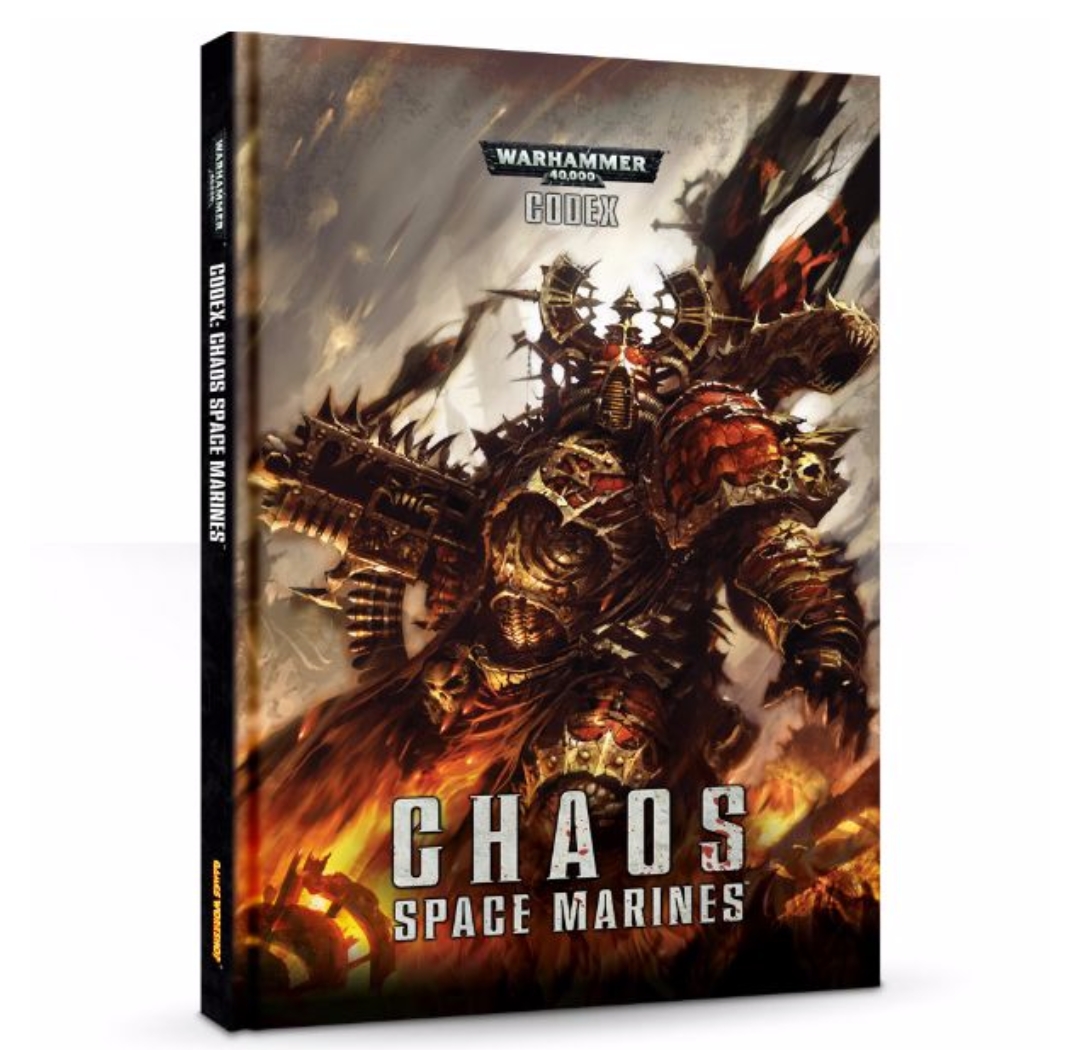 Chaos Space Marines is commonly considdered a weak codex, while I do not 100% agree with that statement I do agree that it is not an easy codex to win with… however it does offer a lot of potential as a Daemonkin ally!
First thing to remember is that since Daemons from Khorne Daemonkin are NOT subject to Daemonic instability you can join any independent character from either force with any unit from the other, and the Blood for The Blood God rules states "units with at least one model with this rule…." meaning YES you can add a Herald of Khorne to your Obliterators and anything they kill will generate a Blood tithe point.
The one area Khorne Daemonkin lack the most is firepower, so here are a few unit combos I personally like to add…
1. 5 Chosen, all melta guns in a dreadclaw with allied Daemonkin herald attached. This unit can be taken as troops if you use the black legion suppliment, giving them Objective Secured. It also packs a whopping melta punch to help eliminate enemy armour early.  Something Daemonkin struggle with due to a complete lack of ranged anti armour.
2. Havoks with all autocannons with attached Daemonkin Herald also provide fantastic ranged support and anti Air support, give them an Aegis Defense Line and have the herald operate the quadgun for BS7 anti air 🙂
3. The Lords! Whichever manditory HQ you take for your allied marines make sure you attach him to one of your Daemonkin units so his kills generate blood tithe points! Khârn in a large unit of bloodletters? Lord on Juggernaut with The Axe of Blind Fury in a unit of Hounds? The options are endless and all very strong as Chaos Space Marine HQ choices are very powerful additions to any Daemonkin unit…. my vote goes for the Juggerlord+hounds as you can then scout him getting you in your opponents deployment zone turn 1 🙂
4. 2+ Armor One of the other areas Khorne Daemonkin lacks is in its 2+ armour, adding in some Obliterators gives you ranged support as well as some 2+ armour….just make sure you attach a herald or no blood tithe for you.
The other thing i should probably mention is Daemonkin Heralds can join units like plague marines or thousand sons as they are not restricted by the "mark of Khorne joining other marks" thing, same goes for a marine lord with Mark of Slaanesh could theoretically join a unit of bloodletters… personally I hate these type of combinations as the piss in the face of the fluff..  But they are options and are some times the stronger options we have…
Chaos Daemons (as allies)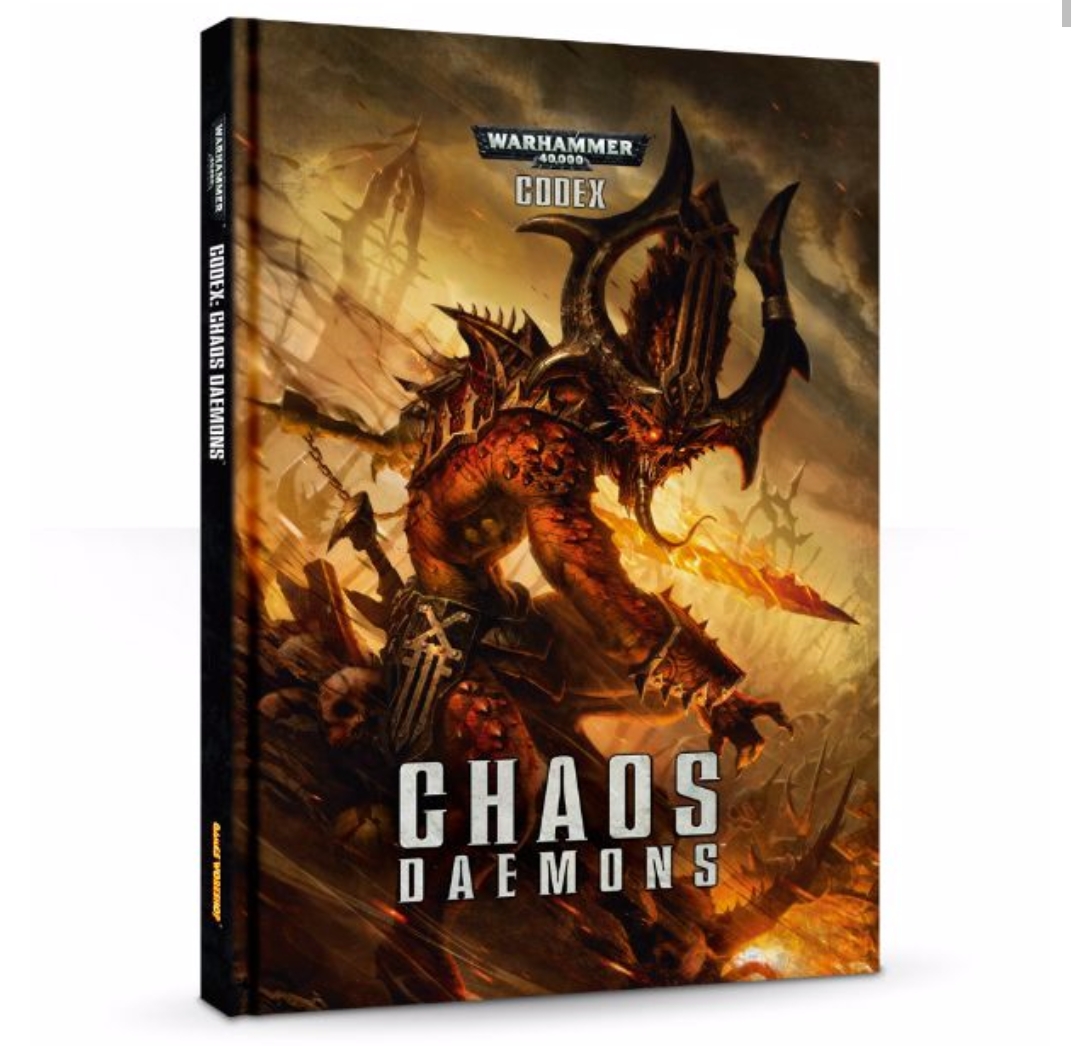 Chaos Daemons are trickier to ally, due to Daemonic instability there is little to no synergy and your blood tithe is truely wasted as there is no way to combine units… that being said there are still quite a few units that Chaos Daemons have that the Daemonkin desperately want! Unfortunately they are all HQ choices…..
1. Skarbrand The big man, king killer, master of murder, deadliest duelist the one and only SKARBRAND! I was extremely disappointed to see he did not make the cut in the Daemonkin Codex as he is hands down my favourite tool of destruction. Initiative 10, flashbane, armourbane instant death Ap2 attacks…. yes please! If you are adding Chaos Daemon allies… here is a strong contender for HQ
2. Grimour of True Names, this is a very powerful force multiplier and can be used on all Daemons including your Possessed and warp talons from your Daemonkin force!
3.Upgradable Bloodthirster. In the White Dwarf that was released with the new Bloodthirster kit there were rules for fielding the bloodthirster variants in standard Chaos Daemon armies, these differ from those in codex Khorne Daemonkin in a few ways, most notably the fact they can take up to 50pts of Daemonic Rewards. So you can take a Bloodthirster of Insensate Rage with The Grimour of True Names AND a greater reward! One of the scariest Monsters out there. … just got scarier.
4. Tzeentch If you like to mix and match the chaos gods (I Personally cannot stand it) then you can really mix things up by adding Tzeentch heralds for Daemonology shenanigans. Combine the Grimour of True Names and cursed earth to give your Lord of Skulls a 2+ invulnerable save while the blood tithe and other Daemonology powers summon more and more units. Just remember the summoned units count as being part of Codex Chaos Daemons and do not benefit from or generate blood tithe unlike the Daemons summoned by the blood tithe… could get super confusing so pack some tokens…..
Khorne Daemonkin  (as allies)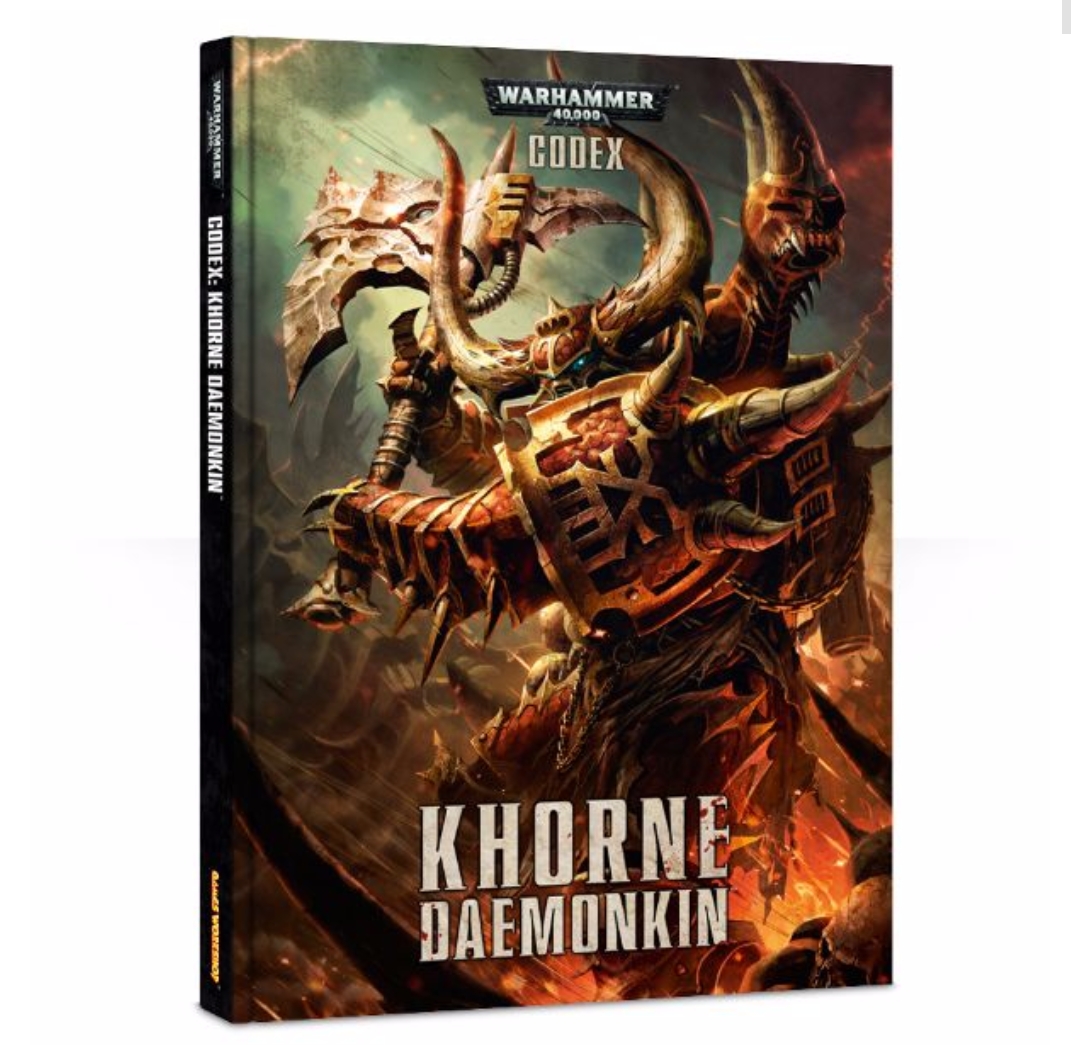 The Khorne Daemonkin offer alot to both Chaos space marines and Chaos Daemons as allies, while the blood tithe is considerably less effective for an allied detachment there are some units you may wish to include
1. Add a Gorepack to any force! Both Chaos Space Marines and Chaos Daemons can benefit from the speed and power of the Gorepack! Hounds with Hammer of wrath, bikers with shred hammer of wrath AND move through cover and preferred enemy psykers for the entire formation… you cannot go wrong!
2. The fist of Khorne! This was a formation released in the Blood Oath Campaign Suppliment exclusive to warhammer World. It is 1 unit of 20 Berzerkers in a Kharybdis assault claw. It gains two awesome special rules for the formation, 1 you can charge in the same turn that you arrive… meaning turn 1 you have 20 Berzerkers ready to mess stuff up! And 2 if the Kharybdis lands on a vehicle or building the vehicle suffers a Strength D hit, then move the Kharybdis the minimum distance to avoid the obstacle. So you can reliably engage 2 units turn 1 with very powerful attacks. Not a cheap formation coming in at over 600 points but a very strong and very fun addition!
The ability to mix and match Marines and Daemons in an Allied Daemonkin detachment are quite handy, for example you may have a World Eaters army with Predators, vindecators and rhinos with Berzerkers, if you want a bloodthirster but do not want bloodletters you can go Daemonkin and add a bloodthirster and more berzerkers in rhinos, or say you have a Daemons army and want to add heldrake but do not want cultists you can by adding a herald in some  bloodletters and a heldrake 🙂
Ok this post is starting to get insanely long so i will stop here and start work on the bext instalment that is Allies of Convenience. What awesome combos can you come up with for Daemonkin Allies?
Thanks again for tuning in! Make sure you keep your eyes peeled for the next instalment of Tactica: Khorne Daemonkin! and while you are at it head over to Blog for the Blood God, give me a like, and join in on the other great content! Everything from Battle Reports to Hobby Tutorials, Rules discussions and tactics to Animated movies and 40k based comedy(wanna see a 15 thousand point per side apocalypse battle report?