40K Hobby Showcase: Vespidius – The Vespid Riptide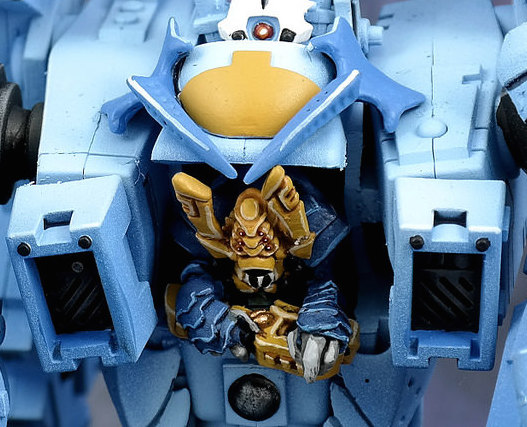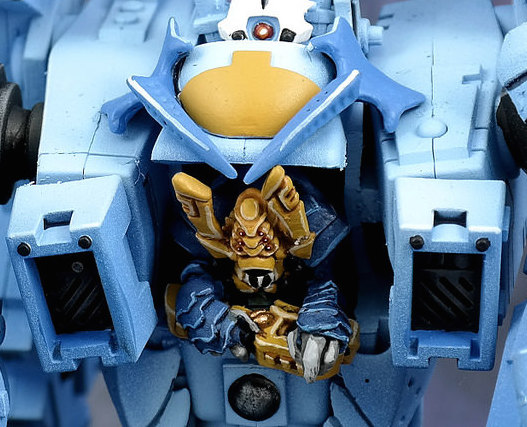 What happens when the Tau let their allies into one of thier top-tier battle suits? Come see!
Photos via Den of Imagination

I love the simple conversions, and the extra clean hard edged highlights.  Its a minimalist conversion job, but the underlying idea is so good, it works fantastically.  So hands off to Den of Imagination.  Go check those crazy guys out! (links below).
So let me get this straight…
– The Vespid controls the Riptide
– The Tau "translator helmet' controls the Vespid
– The Tau made the Riptide…
So it's basically an RC driver inside of an RC robot.
OK, I'got it…
Subscribe to our newsletter!
Get Tabletop, RPG & Pop Culture news delivered directly to your inbox.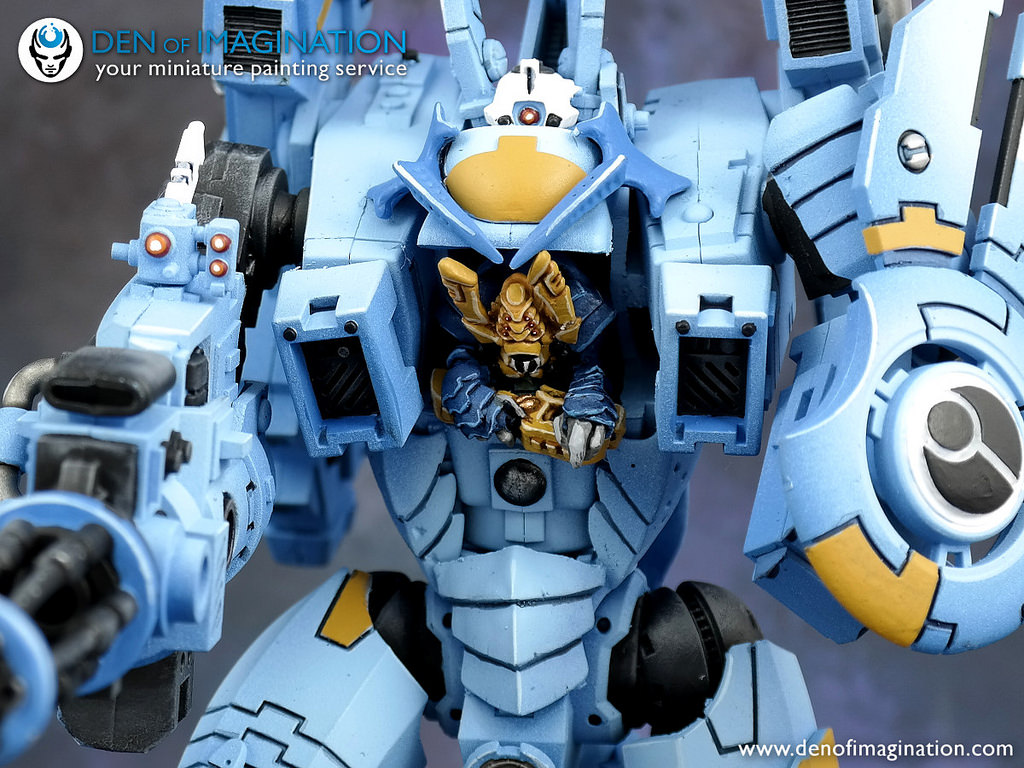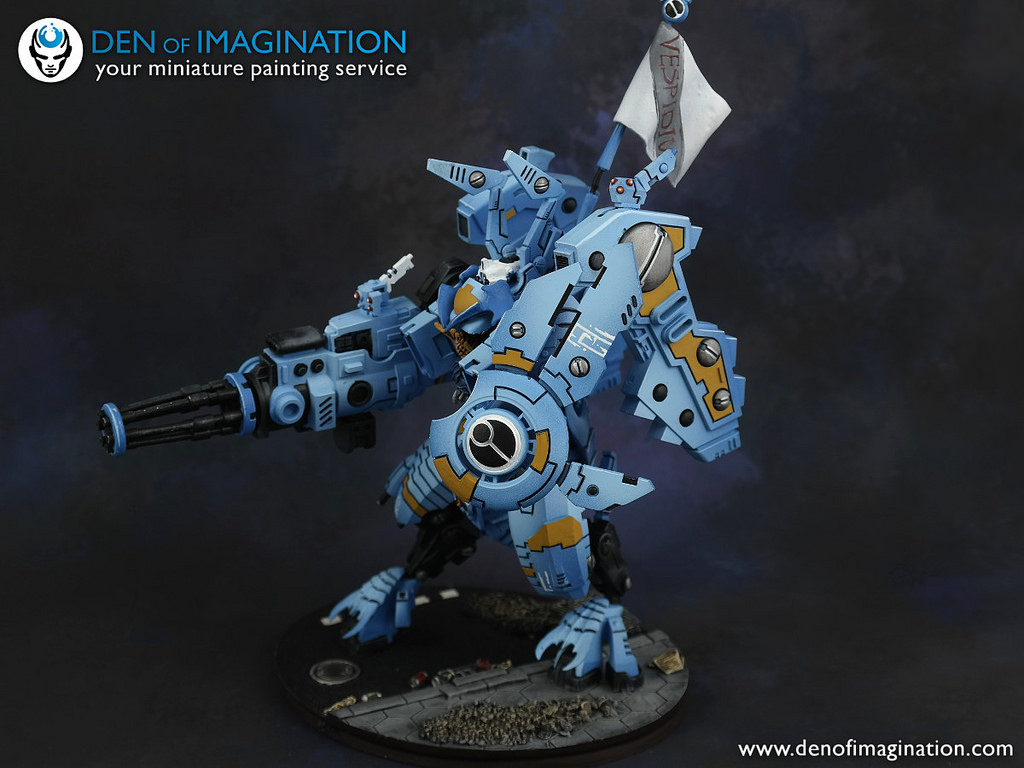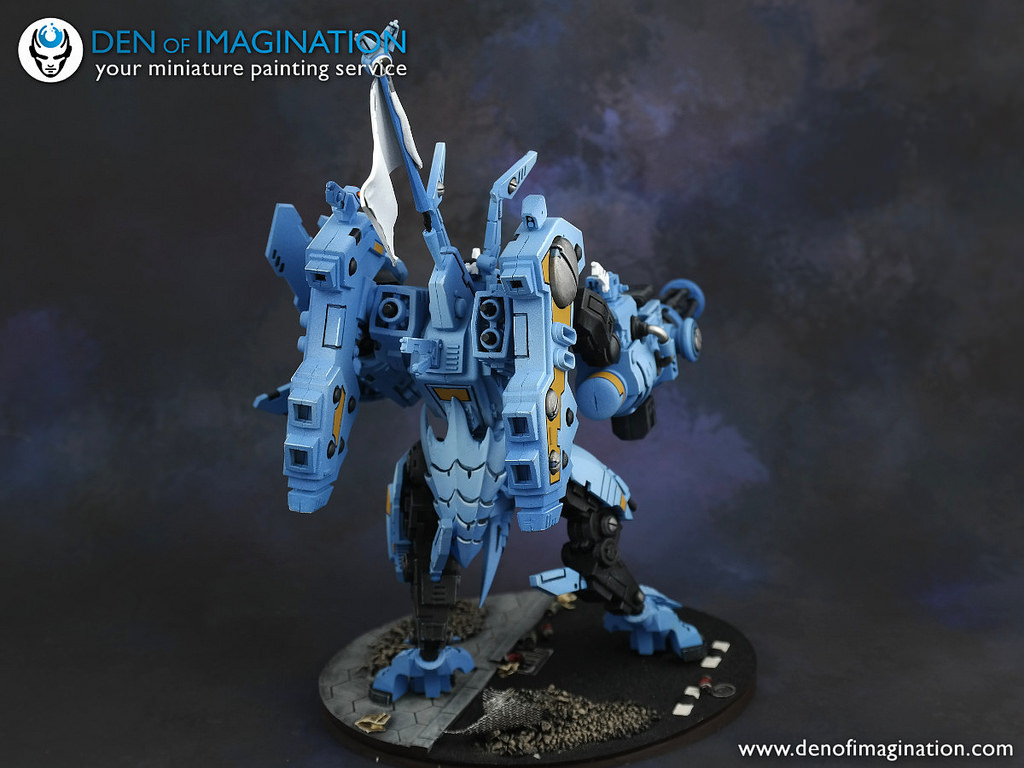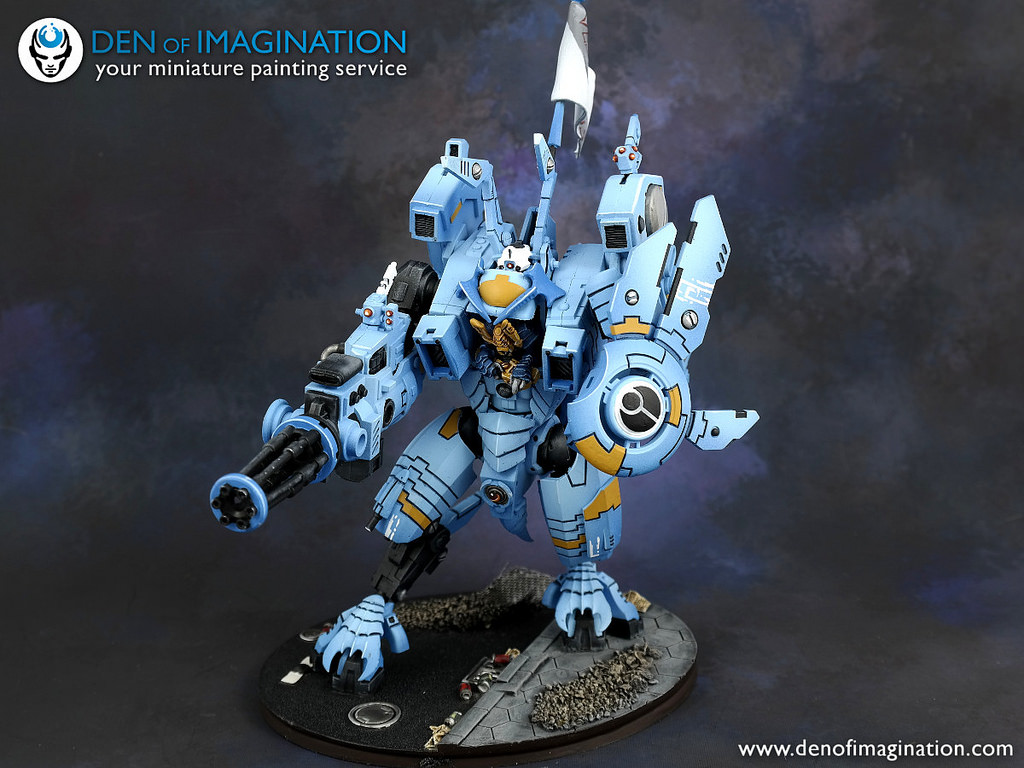 Den of Imagination – Your Miniature Painting Service
We are a registered studio in Torun, Poland. We have been in line of work since 2008. Our still growing staff of painters and sculptors is ready to work on any project you can imagine. We are credible, solid and reliable. We work best with large commissions and we guarantee fast service.
WEBSITE: SHOP: TWITTER: FLICKER: PINTEREST: INSTAGRAM:
SUBSCRIBE on YouTube, LIKE US ON FACEBOOK
~The Space Marines are going to need a BIG can or hornet spray.