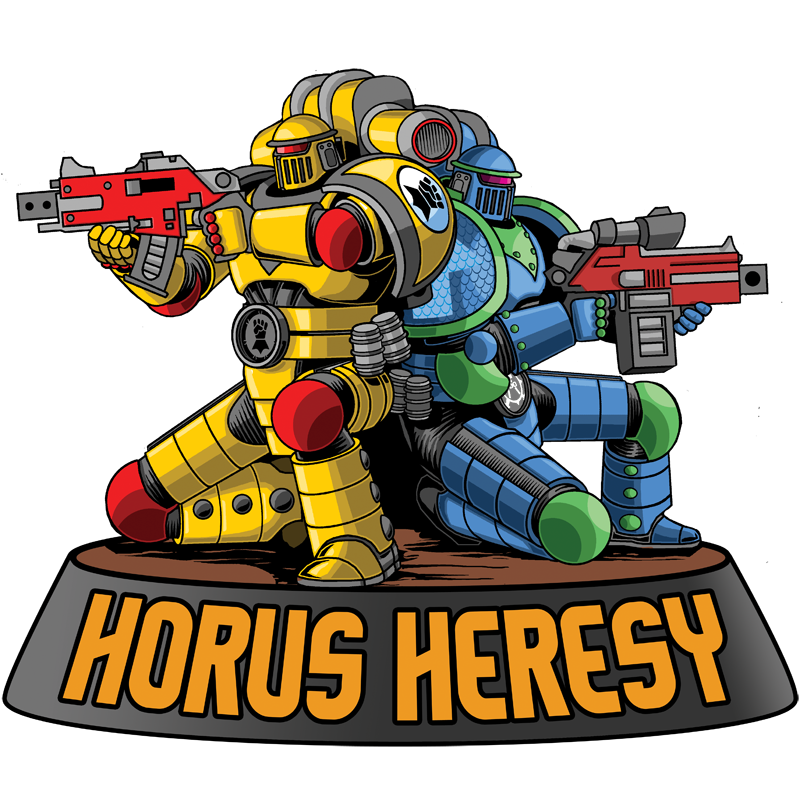 Come get the latest rumors doing the rounds today on the Horus Heresy starter set everyone is waiting for!
via Warseer's Apologist 8-20-2015
"Can't remember where it was in the old thread (or possibly another forum), but I believe it's been rumoured that the box is themed around Phall, with Imperial Fists versus Iron Warriors.
I'll see if I can dig out a link to where I saw that.
….
It is noted that the forces are asymmetrical; themed around a boarding party and defenders."
Then Apologist links over to …
Via DakkaDakka's Whisper of Truth
… Also the contents rumours are slightly wrong. The forces aren't an exact mirror of one another. One force is a Pride of the Legion style force. Some might even call it a boarding party… The other is based off normal Tac. Marines.

As for the ship name, I don't think the game is based on this particular ship, but I'd go with the "Tribune." Or one of the other warships in that warzone anyway.

I'mageek writes:

"Imperial Fists, if it is set at Phall."

WhisperofTruth responds:

"Ding ding, we have a winner.

If I remember rightly the box has around 44 models. Including 3 Mk4 boxes, terminators, cataphracti and the two characters."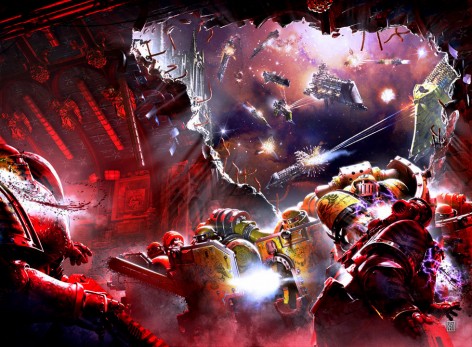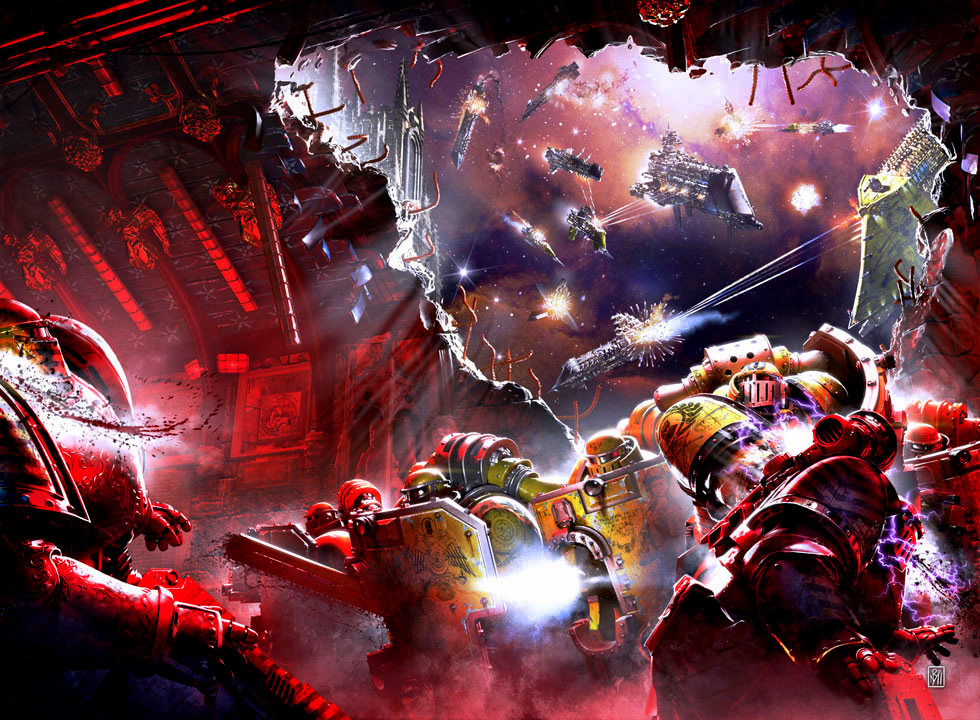 Battle of Phall Horus Heresy Artwork
So to Summarize:
Horus Heresy Starter Box
– Imperial Fists vs Iron Warriors
– Battle of Phall
– Asymetrical sides
– "Boarding style" theme – (Battle of Phall was a major fleet action in deep space)
– 44 models
3 Mk IV "boxes" (sprues already seen)
Terminators
Cataphractii
Two Characters (sprues already seen)
The Battle at the Phall System was fought between the Iron Warriors and Imperial Fists early in the Horus Heresy.
~ Iron Warriors vs Imperial Fists – that would certainly be a perfect setting for bitter brother-vs-brother battles!