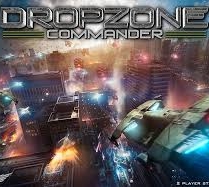 Hawk Wargames has been flooding us with new content all summer – take a look at the latest helpings!
It's always good to see a game growing, but it is even better when every faction in the game is getting consistent love. Dropzone Commander has been adding new models throughout the course of the year, and this latest set of releases seems to continue the trend of flavorful models that bring something new to the game. We will have to wait for their rules to be certain of their impact, but in the meantime we can read their descriptions, speculate, and drool over the fantastic 3D renderings!
Legionnaire Flak Teams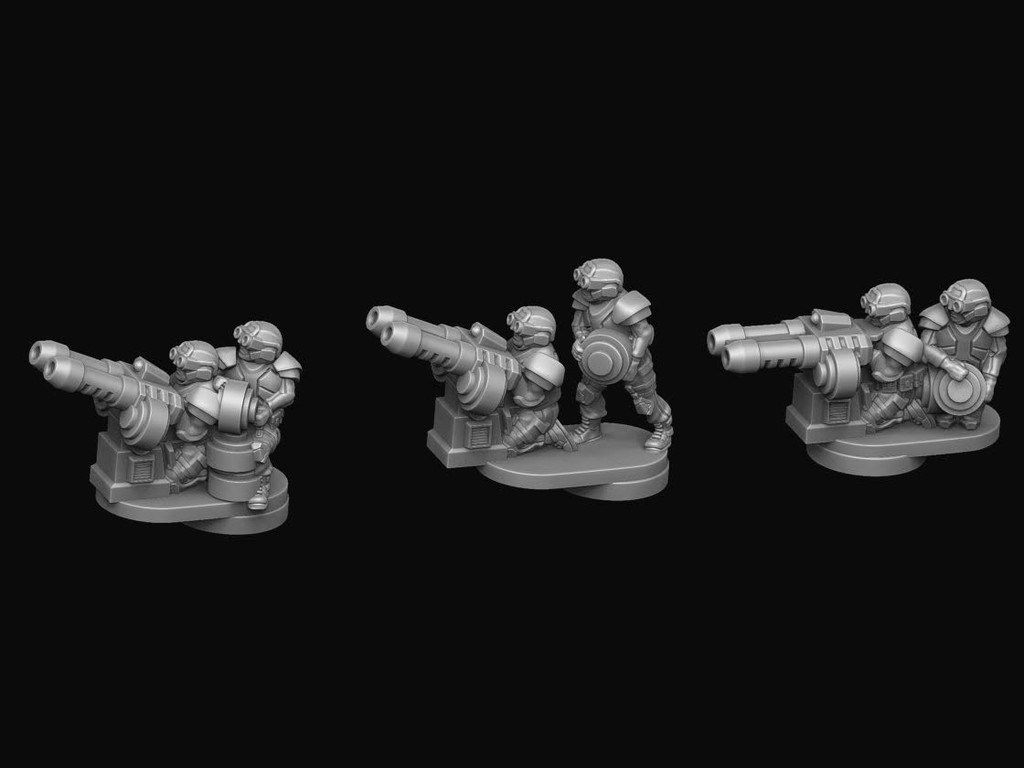 The UCM Infantry line continues to diversify in interesting ways. The AA Teams promise a cheap and effective way to deploy assets for zone denial, and they bring the added bonus of serving as Objective-finding infantry. It is likely that they will be Troops as the Mortarmen turned out to be, which would allow them to assist as Forward Air Controllers.
I'm a big fan of the combined arms approach of the UCM infantry, and I'm excited to see how these guys function on the table. Their fluff entry on Hawk's website hints that they might have the Focus rule, which could make them extremely damaging for enemy Aircraft. I'm eager to see these guys in action!
Vampires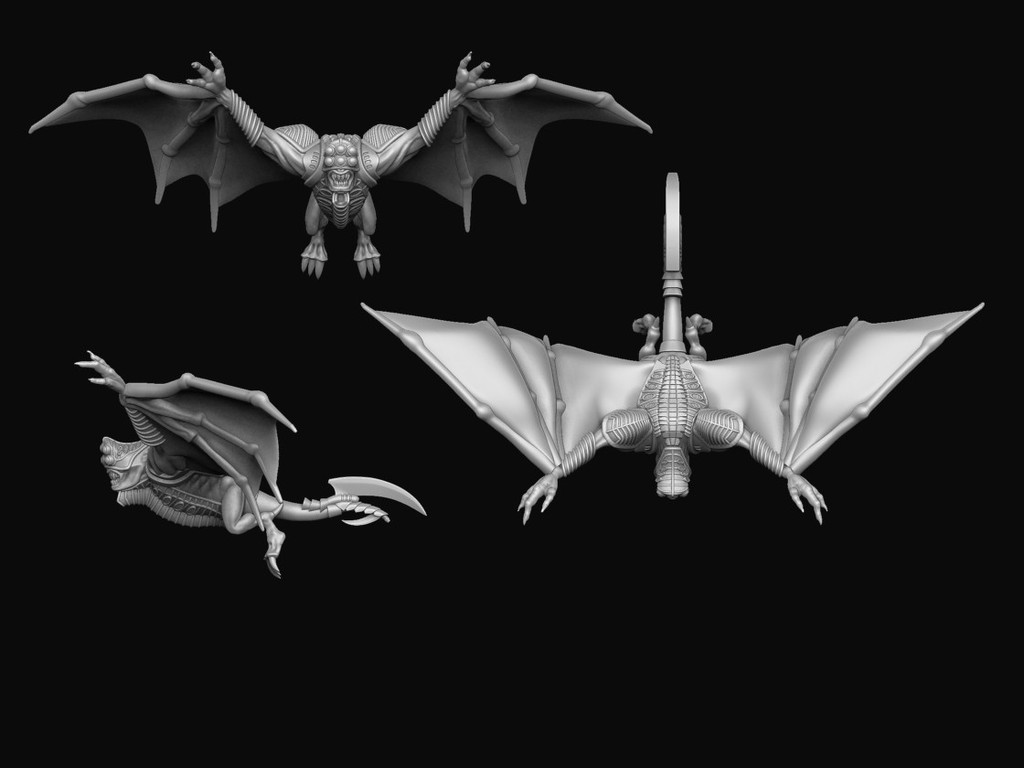 Opinion has been mixed so far on the more "organic" Scourge beasties, but I like how this branch of Scourge military might is distinguishing them from the other races. The big creatures are very much nightmarish, and bring something uniquely Scourge to the table.
The Vampires have a lot of promising tidbits in their fluff section. I'm eager to see how their ability to latch onto friendly Dropships works in-game, and it almost sounds as if they can descend from the Dropship and fire in the same turn. This would give the short-ranged Scourge a nice buff in air power, forcing the enemy to be careful about where they deployed their Dropships and gunships.
Valkyries
The Valkyries are an interesting choice for me. They bring something else fast to the PHR game, which is always appreciated. However, they are doing so with submachine guns, which in general perform very poorly in Dropzone. I'm anxious to see what kind of profile these ladies bring to the field, as they must have some function beyond CQB to make them a good choice compared to Sirens.
Their rules do seem to indicate that they may come with the Alpha Strike special rule. Who knows? Perhaps they get a chance to shoot Infantry that are offloading an Objective, representing some type of "cut 'em down" ambush just as they exit the Building…
Samurai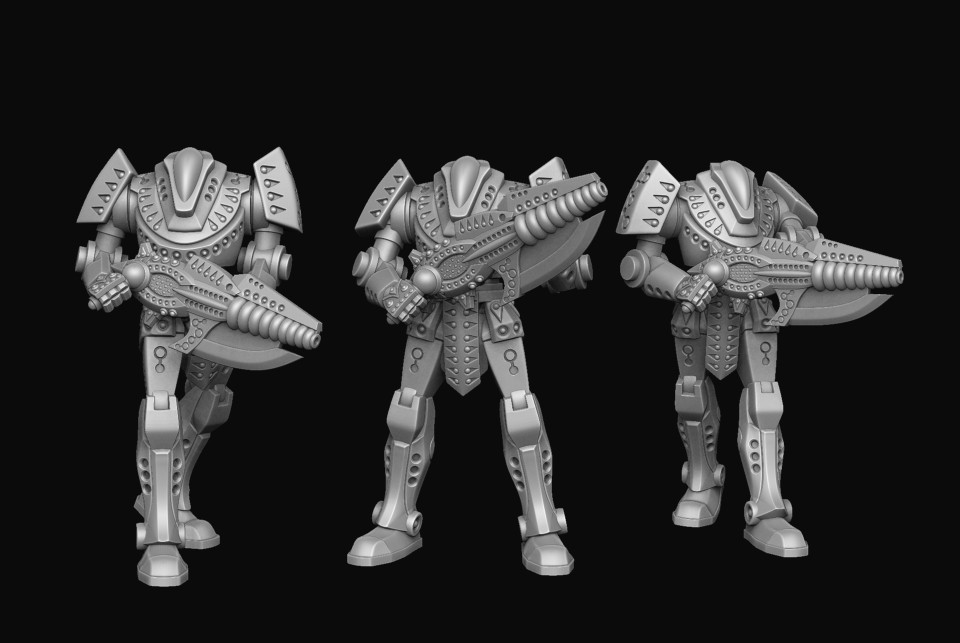 More large walker constructs for the Shaltari! The fluff of these guys really makes me happy. The younger Shaltari are a fiery group, and the Samurai are their outlet for destructive potential. Much like a certain green race in a grimly dark future, strapping Firstborns into bigger machines seems like an invitation for fire and destruction.
With all that said, I desperately hope that their Bio-atomiser weaponry is not simply another form of Microwave weapon, as the Shaltari have plenty of that already. It would be VERY interesting to see them become a quasi-Infantry model with a Flame weapon. I guess we will see when the experimental rules are let out.
Attack ATVs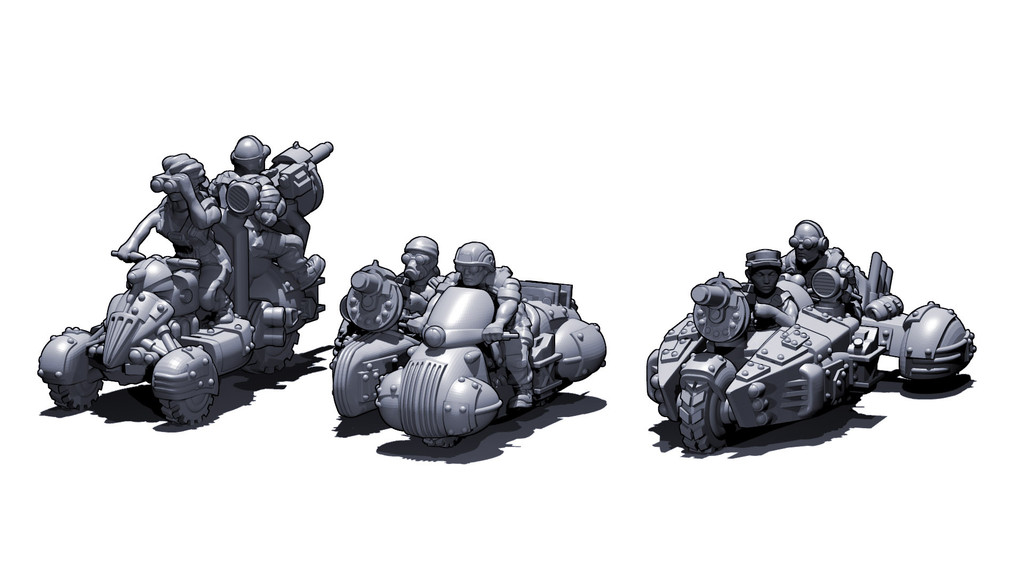 Resistance players have long wondered when their turn at the update mill would come. Wonder no more! The Attack ATVs are the first addition to the ramshackle fleet, and the models promise loads of havoc and fun. Who doesn't want an ATV with a drum-fed grenade launcher?
More interesting is the idea of their chem-rounds. In typical (and cool) Resistance fashion, they have turned the weapons of the Scourge against them. These are almost a given as Flame attacks, which gives the Resistance some incredibly fast Flame options. Presumably they can deploy via Drill, and if that happens then no Objective is safe from their chem rounds. I can only assume they will have a limited number of shots, but they will still be absolute carnage for anything innocently waiting to find an objective.
It has been quite the summer for releases! Which of the new models is your favorite?
For a healthy dose of gaming insanity, visit us at Enter the Maelstrom.