GenCon 2015: Relic Knights Cosplay: Betty & Lug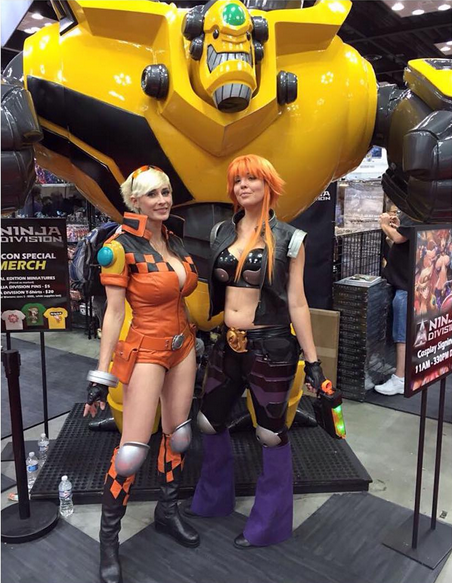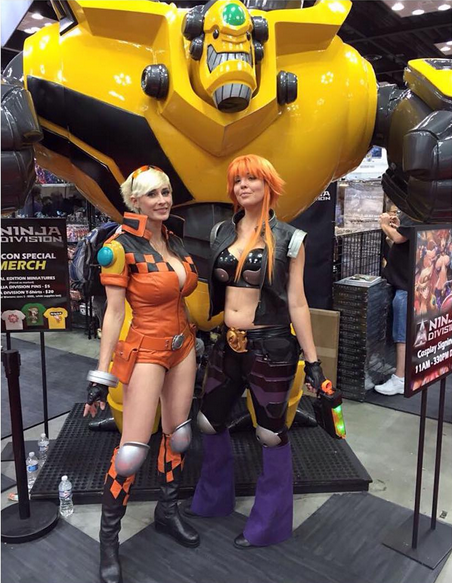 When someone shows up at GenCon with a GIANT Robot as part of their Cosplay – you take notice. Come see the awesomeness of Betty & Lug!
Hey BoLS Readers! It's not often we cover Cosplay – but this was something so cool I had to share it. While stopping by at the Ninja Division Booth we got a chance to speak with Marie-Calude Bourbonnais about here amazing Cosplay of Betty & Lug. And yes, she may be a professional model and cosplayer – but did you know she actually was the one that built this thing? She was kind enough to talk to us about the build and construction process during our visit (sorry about the audio – it was a VERY busy booth) :
pics via Marie-Claude's Instagram (maybe NSFW…But safe for Instagram. Your call.)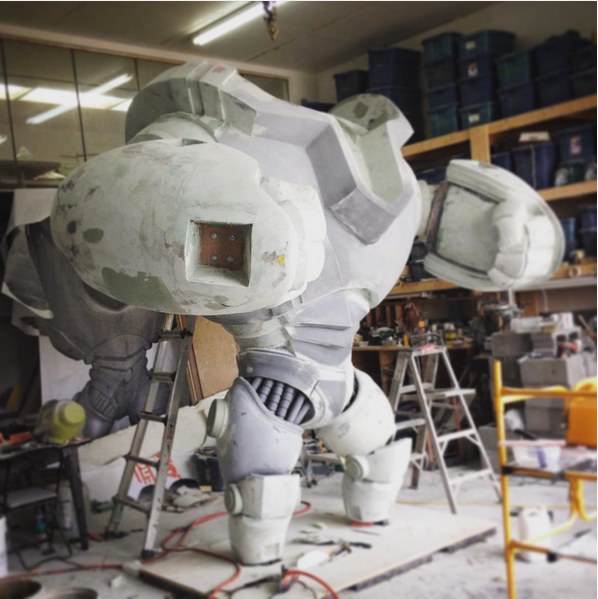 She wasn't alone in this project but she and her crew started with foam and the 3D CAD model. They cut it out of foam layer by layer and then glued the foam together. Then they had to wrap the outside in foil and hand paint on the fiber glass shell. Once that was complete they had to then go in and remove the foam.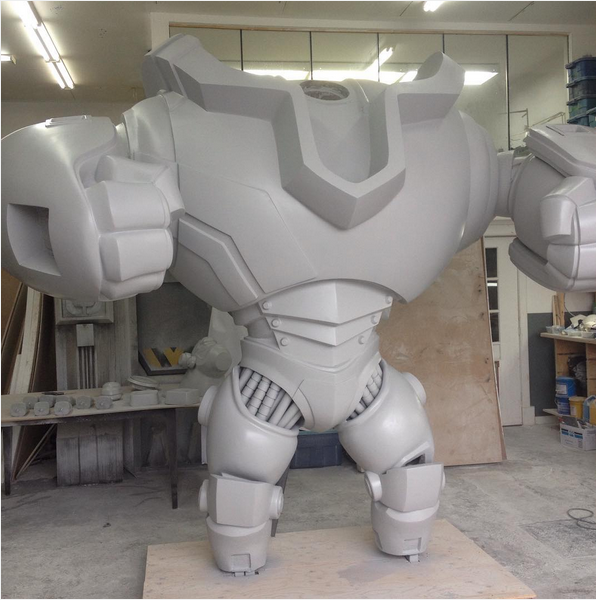 Fortunately she did have a contact that was a professional welder and they were able to go in and weld an internal frame for this beast. It's strong enough to support her weight! It's a good thing too because there were some last minute fixes that had to be made before the big unveiling at GenCon!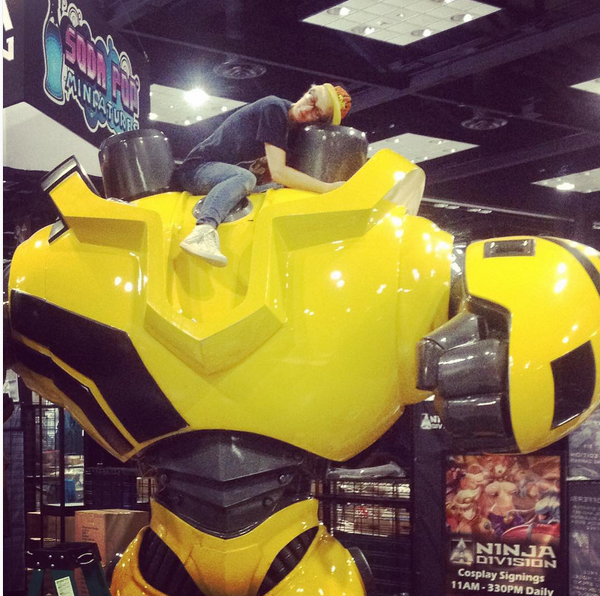 After a long trip and some last minute tweaks Lug was finally ready for show. MC said she had to finish painting the head the night before but it was finally ready!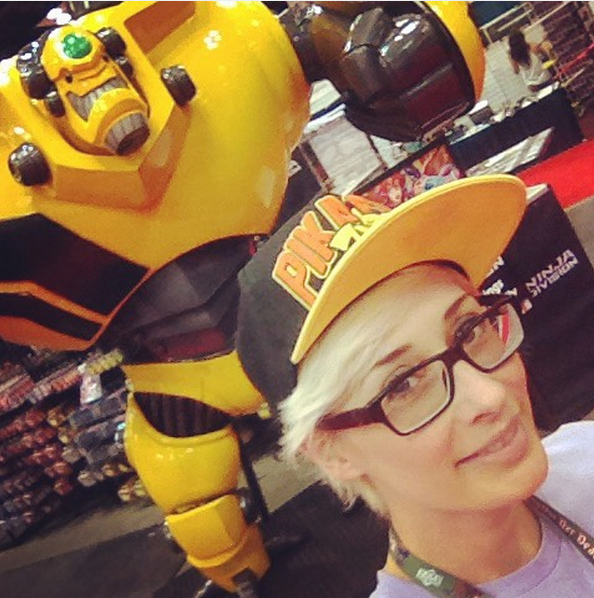 Subscribe to our newsletter!
Get Tabletop, RPG & Pop Culture news delivered directly to your inbox.
The final product is one I'm sure she can be proud of – it really was physically impressive and a show-stopper. We popped by the booth all weekend and the fans were there snapping pictures the entire time.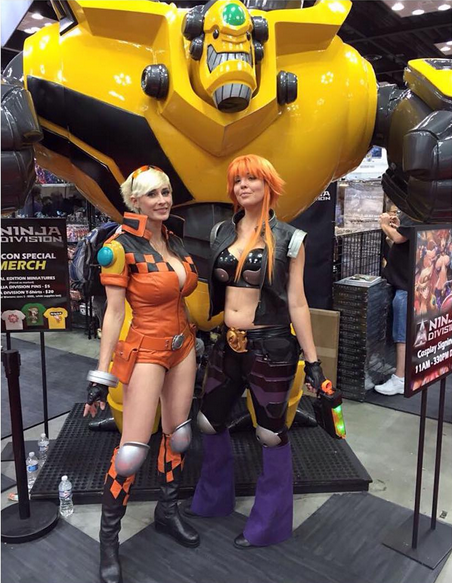 I don't know about you – but I think they NAILED it. Here's the box image for comparison sake: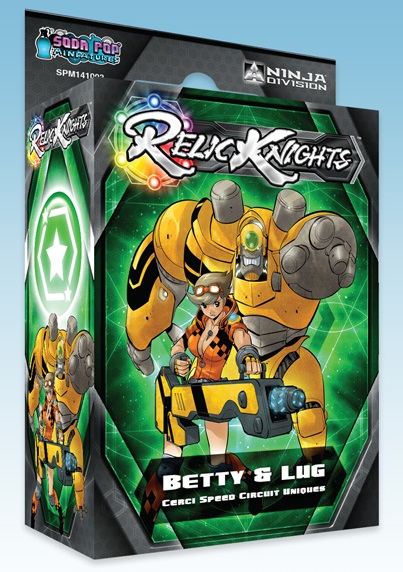 If you'd like to keep tabs on MC's next project you can follow her on Twitter @mcbourbonnais1 – or on Instagram as well. (She is a professional model so keep that in mind if you're at work.)
She hand-crafted her own costume out of leather as well!