Infinity: New Info About Human Sphere N3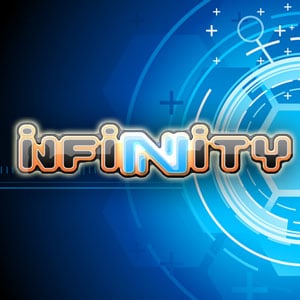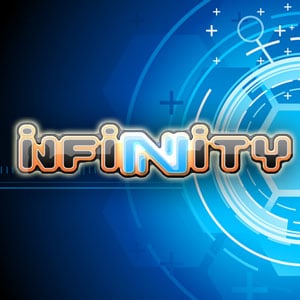 Corvus Belli spilled the beans about the upcoming N3 revision of the Human Sphere. Come take a look at the FUTURE!
During Corvus Belli's GenCon seminar a lot of new information about the upcoming N3 revision of Infinity's Human Sphere book was released.
photos via Warcorps member Cervantes3773.
First up are the August and September releases.
August:
Grunts SWC box (Rifle+LGL, Heavy Flamethrower, HMG, Sniper)
Alguacil Hacker
Tiger Soldier with Spitfire
Acmon (Character Dactyls Engineer with D-Charges, Combi Rifle, Panzerfaust, Nimbus Grenades, two Breaker Pistols, and can link with Dactyls)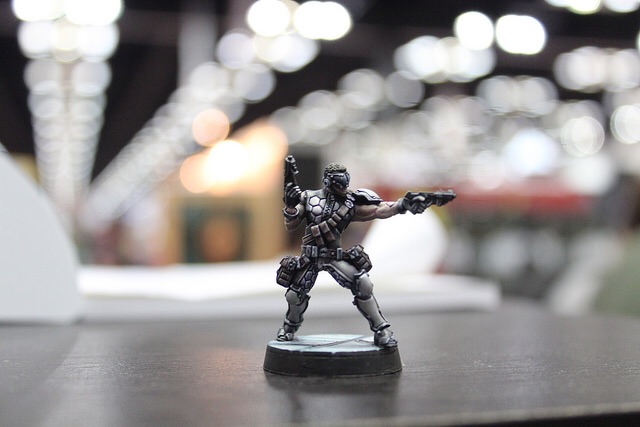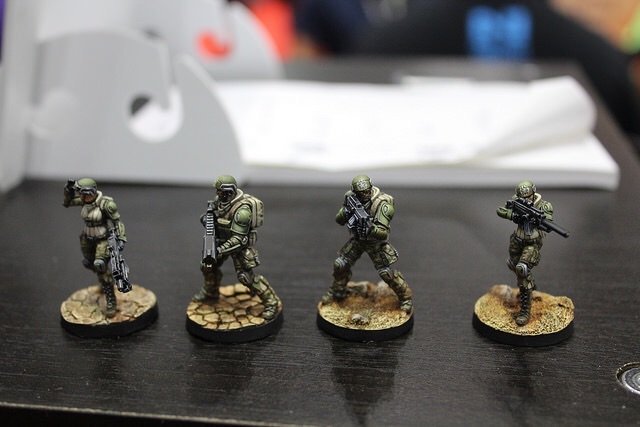 September:
Nisses with HMG
Domarus box
Combined Army Remotes box
Hunzakut with Rifle+LGL
New Tohaa unit, Kosuil Assault Pioneers
Navajo Terrain (Independent release of the terrain in the USAriadna Army Pack)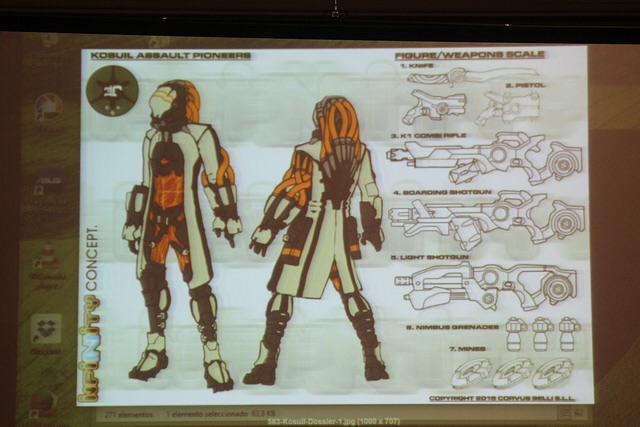 Subscribe to our newsletter!
Get Tabletop, RPG & Pop Culture news delivered directly to your inbox.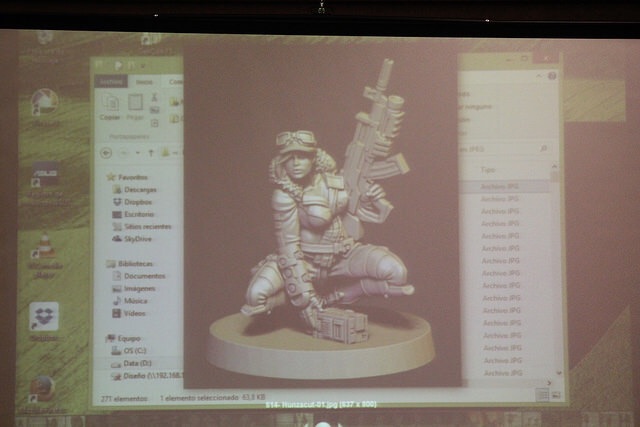 Other stuff we can expect to hit by the end of the year are the USAriadna Desperados and Mavericks, a resculpt of Yu Jing's Guija TAG, the long-awaited PanO Seraph TAG, a box of Nomad Mobile Brigadas, and the next ALEPH release will be a male version of the Dactyl. Yu Jing's Zhanjing troops will be released early next year. Updated artwork was shown of the Uhlan and Tikbalang TAGs, which have been redesigned to look a bit more similar to each other. They will reportedly come as a two pack like Nomads' Gecko TAGs.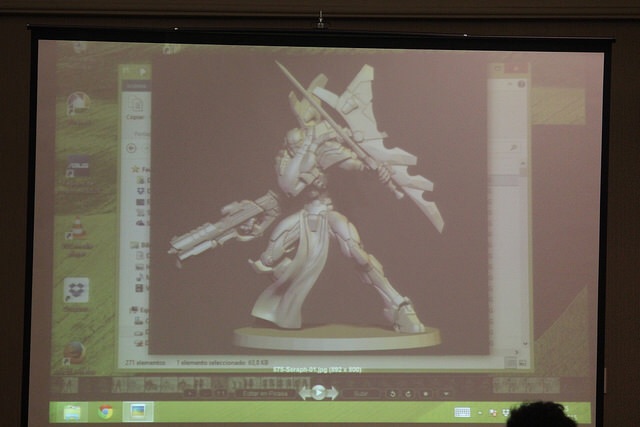 Now, Human Sphere N3 information. CB is confident that the book will hit before the end of the year, around Christmas or so. One of the big new features of the book will be updated rules for Fireteams, including new types of Fireteams. We already have normal Fireteams (now called "Core"), Haris Teams, Tohaa Triads, and ALEPH Enomotarchos. A new type is being introduced called Duo Teams. These will work like Haris Teams in the sense that they are only available to specific models that have a Duo troop profile. It isn't known just yet what sort of bonuses these two-man Fireteams will convey, but they will be allowed in some vanilla armies.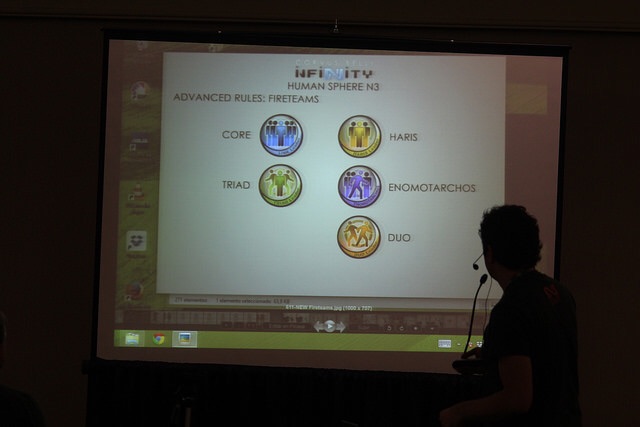 Another new feature in HSN3 is two new types of hacking devices: Killer Hacking Devices and EVO Hacking Devices. Killers are hacking devices designed to attack enemy hackers. It has been confirmed that Yu Jing Ninjas and Nomad Interventors will gain profiles with these new hacking devices. The EVO Hacking Devices are a replacement for the EVO Repeater remotes. All previous EVO Repeaters will now essentially be remotes with a special, support-focused hacking device.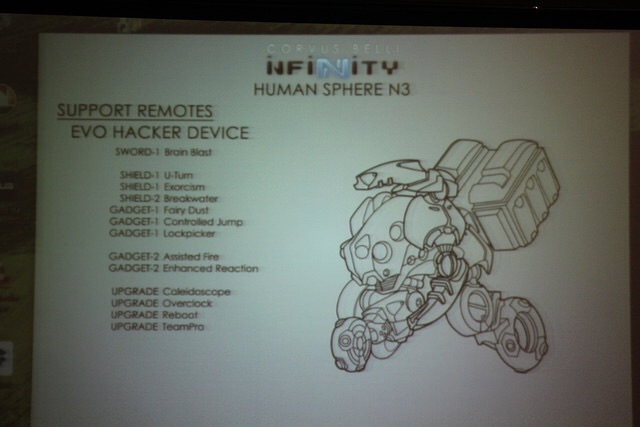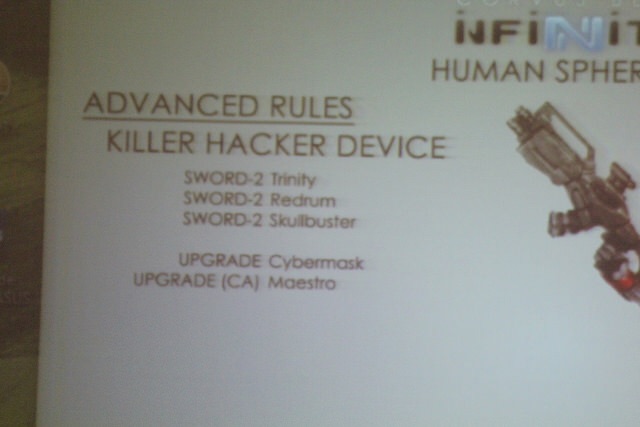 Also expect new units and updates to existing unit profiles in HSN3. The reason for the Domaru resculpts in particular is apparently because the models are getting new profiles. Also shown were updated profiles for the Bashi Bazouks, Khawarijs, and redesigns of the Combined Army remotes. New toys for Tohaa were shown off, too. The Kosuil Assault Pioneers mentioned earlier are a new type of linkable MI with symbiotes, mines, Nimbus Grenades, Boarding Shotguns, Light Shotguns, and K1 Combi Rifles as possible load outs. Tohaa will also get a new unit called the Kerail Preceptors. They carry Light Shotguns and a new weapon called a Pulzar that looks like it might be some type of template weapon.
The most interesting part of their load out are the Symbiobugs, large alien cat-like beasts that will supposedly work similar to Ariadna's Antipodes and have low point costs. Two types were shown. The Mutans are equipped with two guns (Combi Rifles?) on its back, while the Surdas seem more melee-focused, or perhaps have some other support skills like Sensor. They were hinted at as being part of a new Tohaa sectorial army.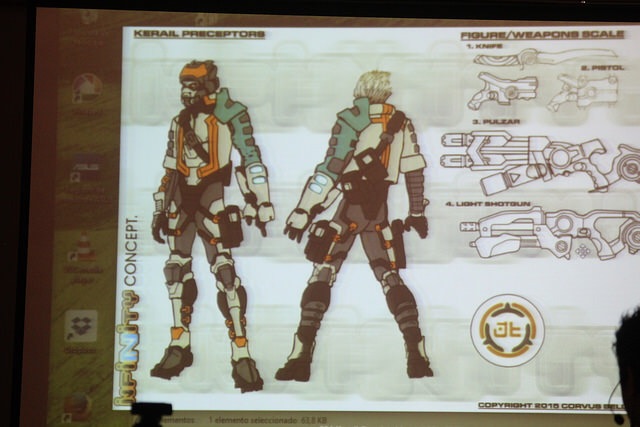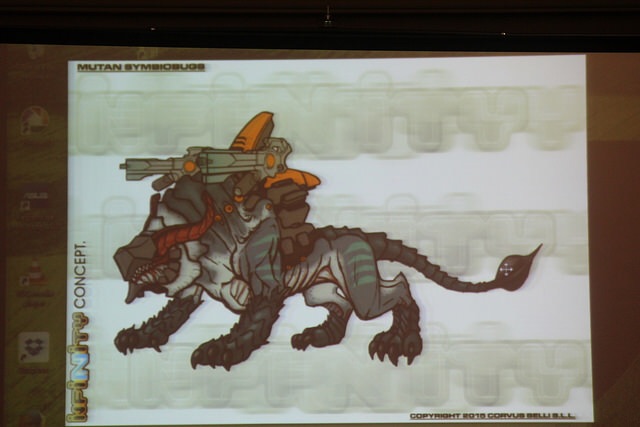 There was a bit of bad news though. Several units, like the Kamaus, Halqas, and possibly more, will be moved from HSN3 to Acheron Falls, the next full Infinity expansion book. This is because CB plans to do major overhauls of the units and just doesn't have enough time to make these changes before HSN3 hits later this year. The current version of these units will remain playable and tournament legal.
Some Sectorials will also be pushed back to Acheron Falls so that they can be redesigned. Ariadna's Merovingian Rapid Response Force is being pushed out in favor of the brand new USAriadna. The future MRRF will apparently be reworked to emphasize the "Rapid Response" part of their name, whatever that might mean. Rumors have been floating around regarding the fate of CA's Shasvastii Expeditionary Force, and it has been confirmed that they are being totally redesigned much in the same way that Morats were a few years back. CB hopes that a complete redesign of the models and their sectorial will lead to increased popularity in the line. Until then, the current versions of these Sectorials will remain playable and tournament legal.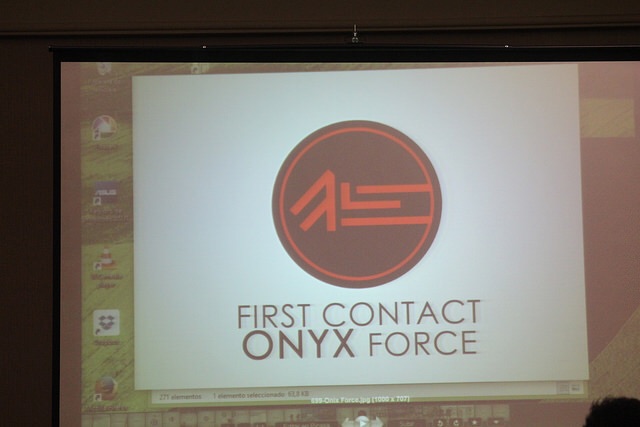 In their place will be the First Contact ONYX Force. This represents the Evolved Intelligence's elite, first wave forces and are the basis of the newer CA starter box. Expect lots of Batroids, drones, Sygmaa, and the new Umbra race. Two new Batroids were shown off as part of the new sectorial. The XeoDron Batroids carry K1 Combi Rifles or some sort of new heavy weapon called a Red Fury. The Overdron Batroids are large, fire support heavy infantry with a massive shoulder-mounted cannon that looks like it could be a HMC or something equally terrifying. They are also shown with Plasma Sniper Rifles.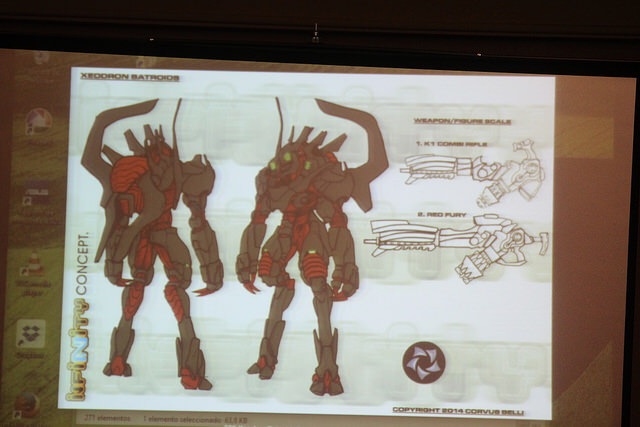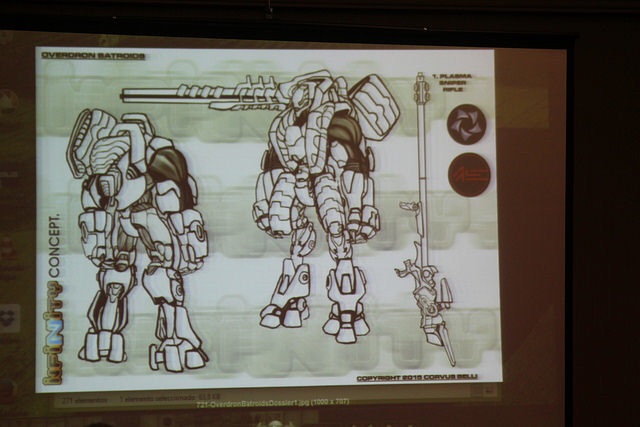 If you want to see a bunch of Infinity pics from throughout GenCon, be sure to check out more of Cervantes' picture album.
You guys ready for HSN3?