GENCON: Kingdom Death Showcase & SPECIAL OFFER!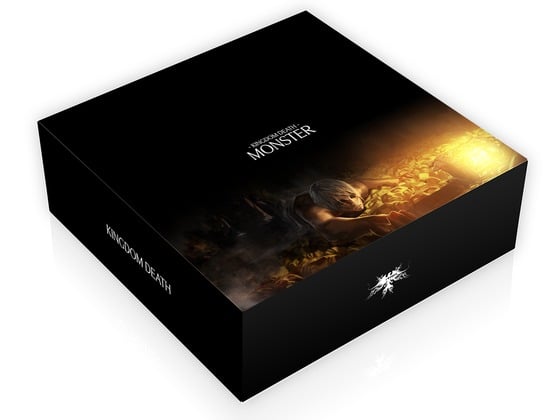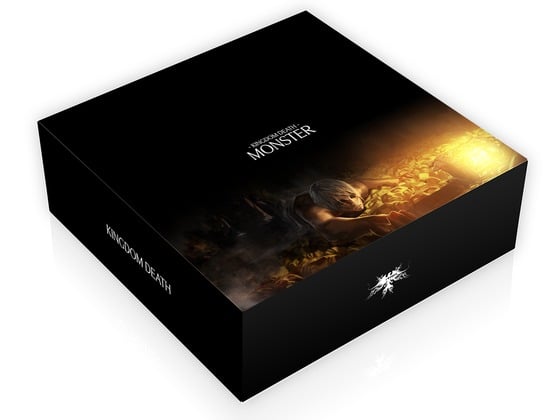 The BoLS Crew got a tour with the man behind Kingdom Death at GenCon 2015. Come take a look at this MONSTER of a box!
Hey BoLS Readers! AdamHarry back with more GenCon fun – oh yes, we've still got tons of stuff to show off! But here was one of the gems in all that footage we filmed. We got a chance to catch-up with Adam Poots – the mastermind behind all things Kingdom Death – and he had much to share! We also got a demo game in. That video is coming – but for now go watch this guided tour of Monster:
First off, I want to congratulate Mr. Poots on sticking to his guns and delivering his vision of a game. In this industry you don't see that very often. Sure we get fun board games, but it's rare to hear from the creator of the game that what is in the box is exactly the same artistic vision and experience he (or she) wanted from the get-go. There is no watering down of this product. It's a massive portal to a creepy, dark-nightmare sandbox game – and it's amazing. Every time you open this box you can have a different experience. There are lots of things to see and do in this game. There are many RPG elements, crafting, settlement building, and so much more. I'm pretty excited to be able to show off the tip of this iceberg.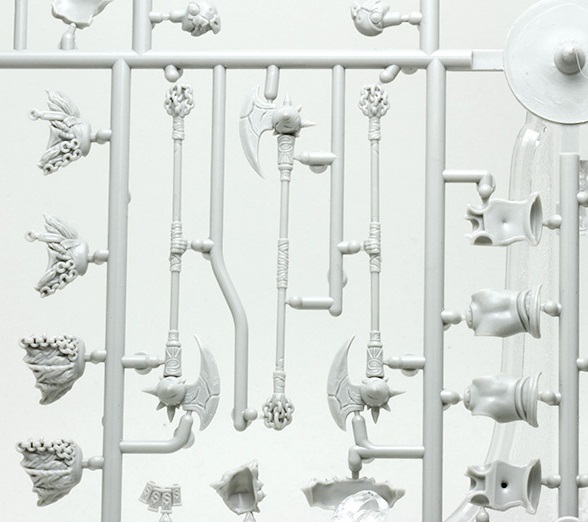 From what I saw of the game I would say this is more like 8 games in one. The game revolves around so many little choices and each one has a slight impact on game play. There are events or items that you will probably miss out on in a single play through. One of the early decision in the game will be "what do we do with our dead?" Do you bury them and setup memorials that have a passive buff for the lifetime of your settlement OR do you cannibalize their remains and use them for the 'greater' good?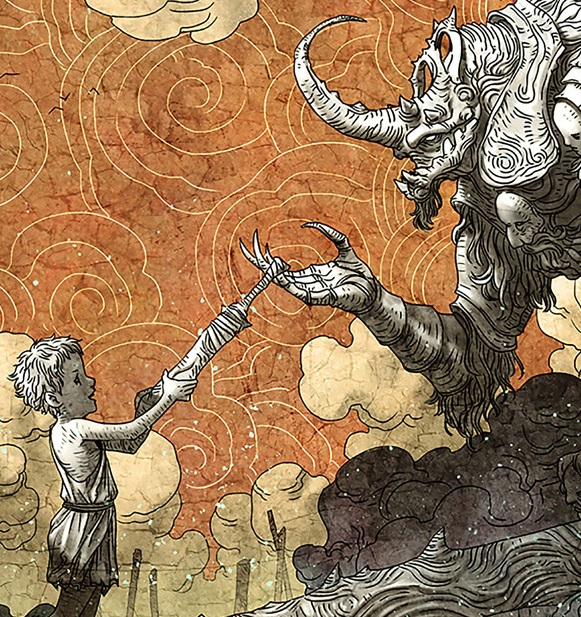 The art work we got to see was crazy unique. I've never seen anything like it packaged in a board game. When I got to flip through the book I was entranced – this stuff is mind bogglingly different. I'm 100% sure you could blow-up those images and put them in an art gallery and no one would bat-an-eye. The look combined with the choices really does set an overall tone that is vastly different than anything on the market.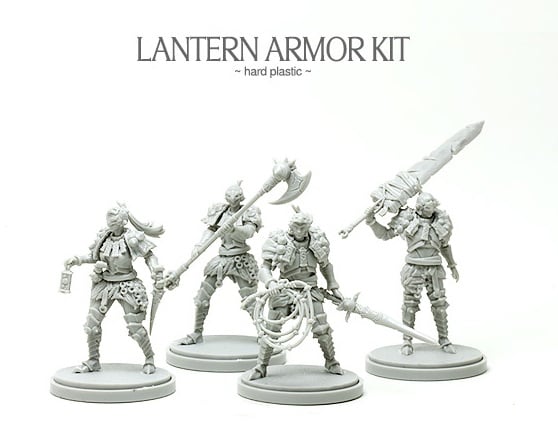 The models that you get in the box are the most technically 'perfect' models I've ever seen. Even compared to some of the big-boys out there the materials, the model "cuts" to fit on the sprue and just the over-all quality of product is second-to-none. For a big box product that is something you don't see everyday. If you're one of those people that likes arbitrary number ratings – these models are 6/5 in quality. They just broke your scale and now you have to recalibrate what you think a 'perfect' score is.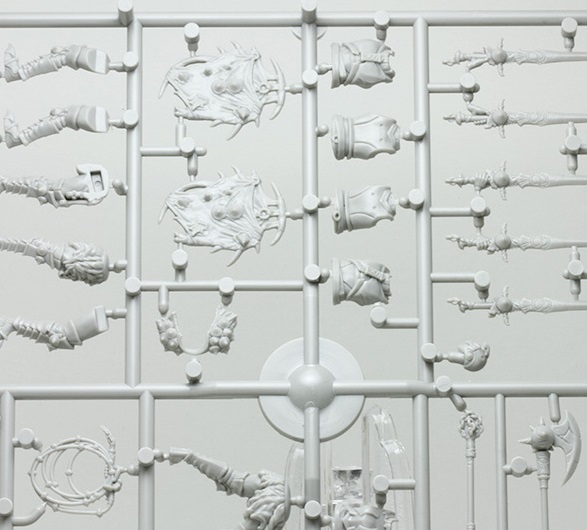 Subscribe to our newsletter!
Get Tabletop, RPG & Pop Culture news delivered directly to your inbox.
I will say that this game may not be for everyone. The themes, miniatures, and campaign choices are definitely for the more mature gamer. But this game is the brainchild of an artist. I can't help but be impressed that a person had a vision and a passion for this 'thing' and then made it a reality. As twisted as this world that Adam Poots created is I can't help but think that we're actually better off for it. Say what you want about the subject matter or the price tag – Monster feels like a completely different experience than a typical board game. This game is anything but typical.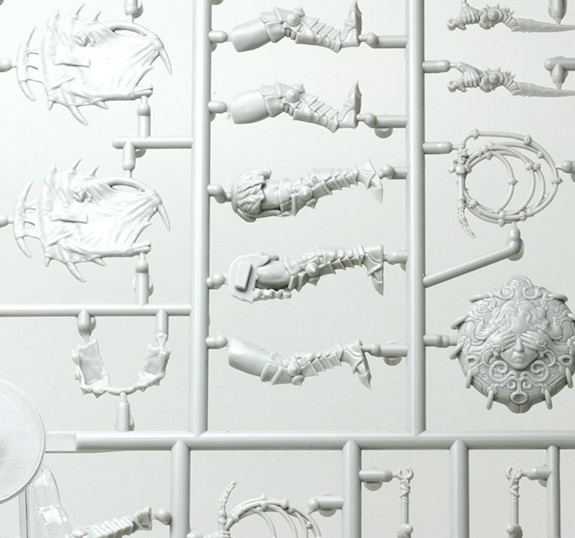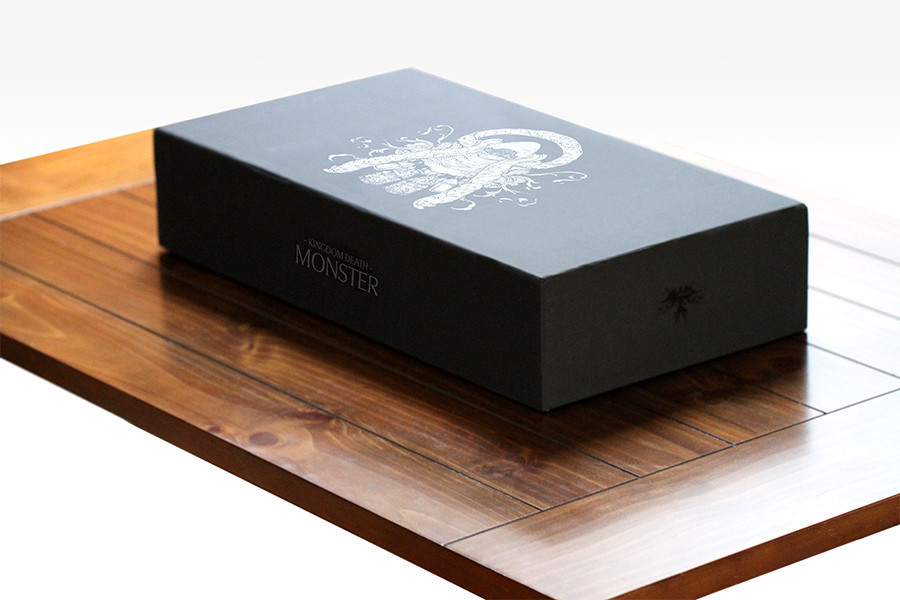 Mr. Poots is offering a limited time deal for anyone who wants to take advantage of it. He has extended the GenCon pricing so you can purchase the game for $275 BoLS readers. This price isn't going to last forever – You have ONLY 24 hours to get it at $275 so you may want to jump all over it while you can.