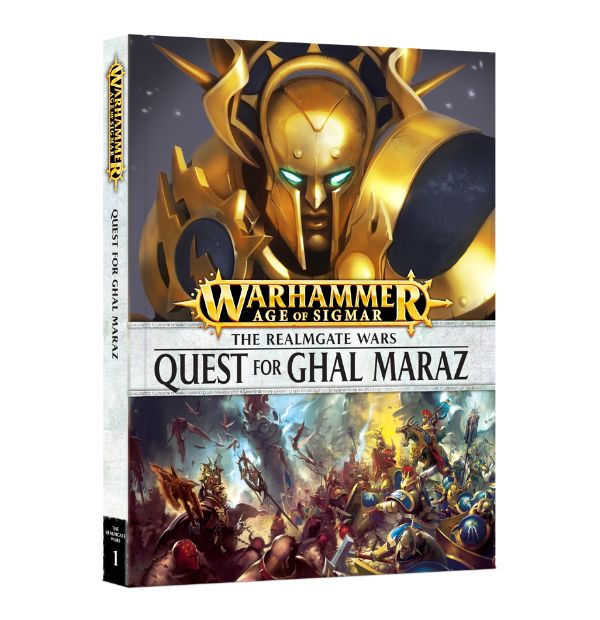 The Fury of Sigmar is white Hot – and he wants his hammer back! Skaven get some new boxes and the Bloodreavers are coming to town. Check it out!
via Games Workshop
The whereabouts of Sigmar's sacred hammer, the weapon of legend known as Ghal Maraz, has been discovered. Limited is the foremost goal on the mind of the God-King, who sends twelve Stormhosts to the Hanging Valleys of Anvrok, determined to retrieve it at any cost. Meanwhile, in the foetid reaches of Rotwater Blight, the search for Alarielle's Hidden Vale continues apace. Can the Stormcast Eternals forge an alliance with the Sylvaneth before the pestilent tide of Nurgle's foul magic consumes their world entirely?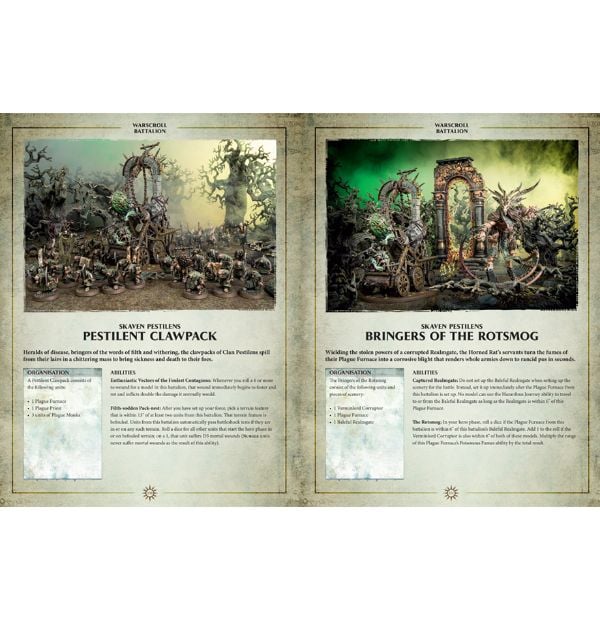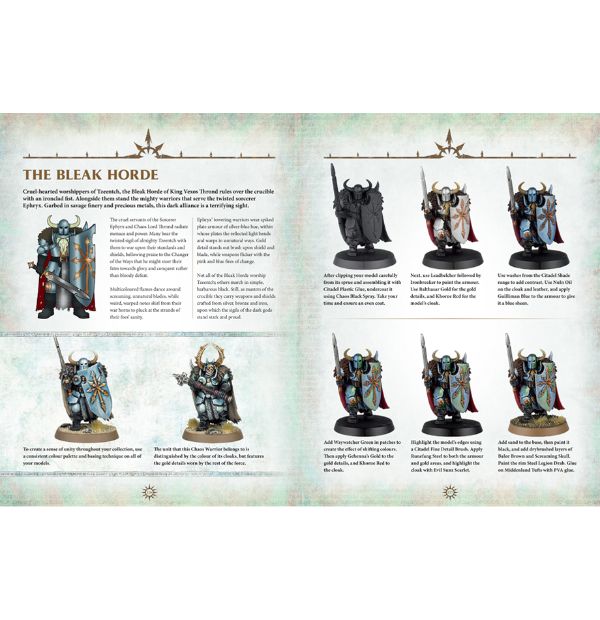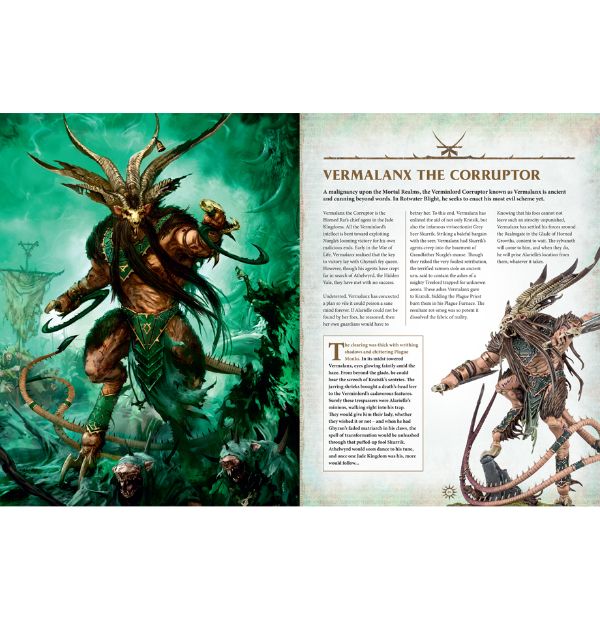 The first book in the Warhammer Age of Sigmar Realmgate Wars series, this is an absolute must-have for any and all Warhammer fanatics! Within its pages you'll details of the thrilling narrative as the Stormcast Eternals press on in their quest to recover Sigmar's sacred hammer, with in-depth descriptions and backgrounds of all the factions involved. Detailed stage-by-stage painting guides are included, with beautiful, evocative photography and artwork.
As well as all this, you'll find a wealth of battleplans, warscrolls and Time Of War rules, as well as all the rules required to play exciting games of Warhammer Age of Sigmar.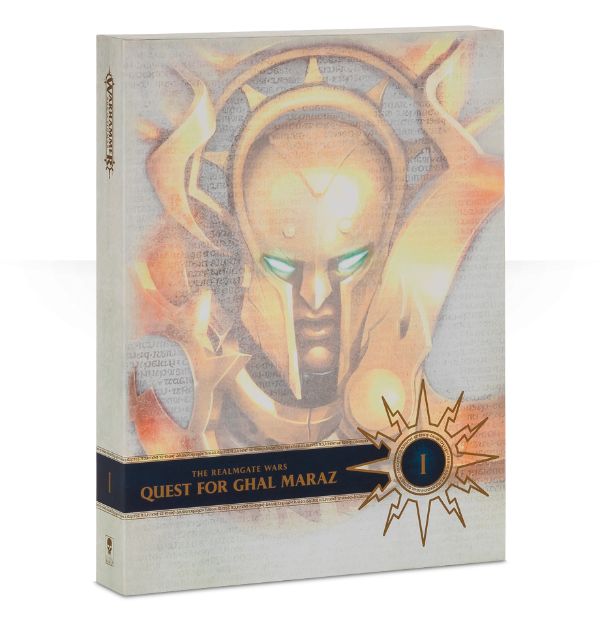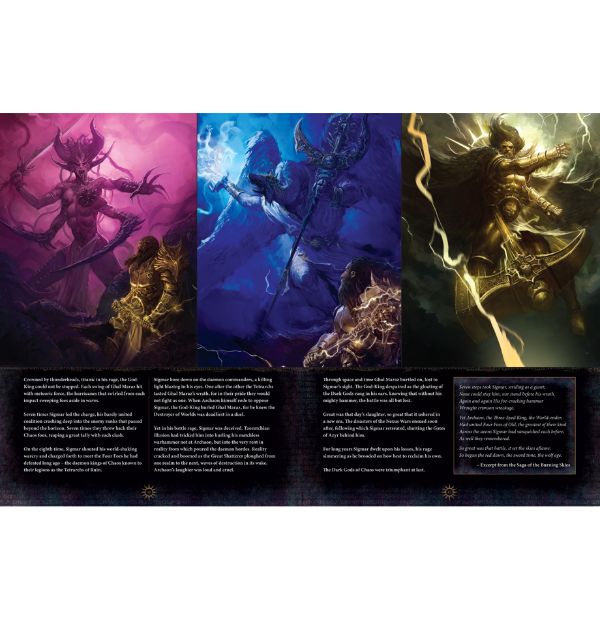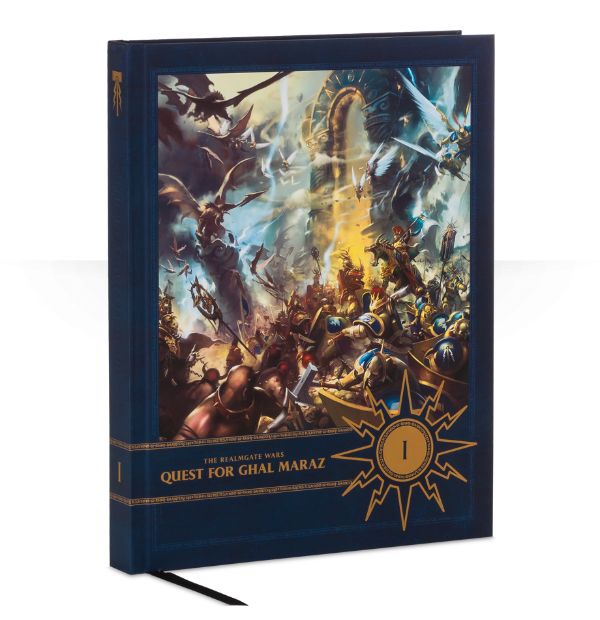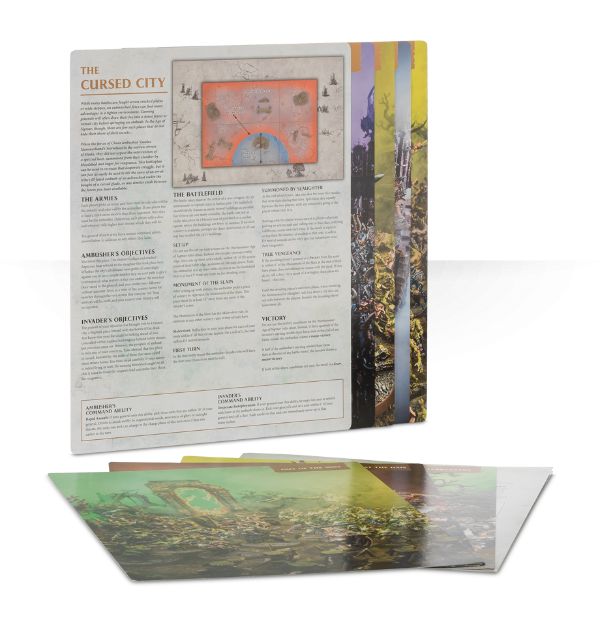 Presented in a luxurious slipcase, featuring heavy paper stock, gilt edging, metallic ink and an exclusive set of eight scenario cards and four-page ruleset, this edition is strictly limited to 1000 individually numbered copies worldwide. Move quickly to secure yours now!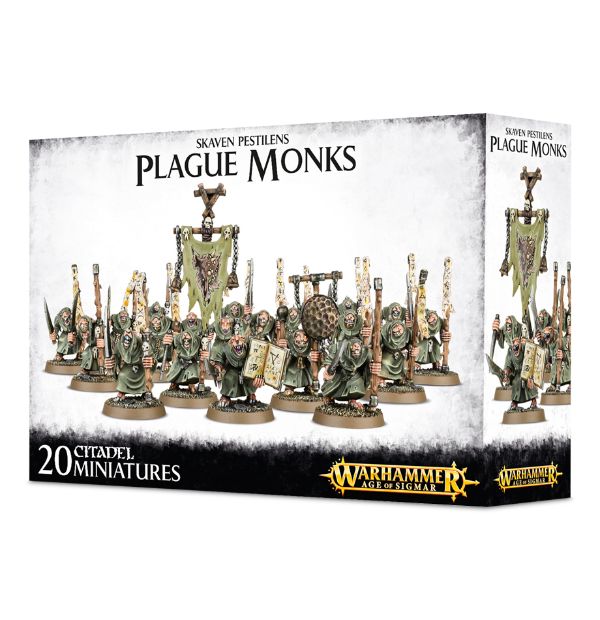 Driven into battle by their frenzied faith, the Plague Monks of Clan Pestilens are a repulsive tidal wave of filth that smashes into their enemies with the power of a flood. Wildly slashing, hacking and stabbing with their dirt-encrusted blades, they spread disease and foetidness wherever they fight, infecting with every blow and gnawing at foes with their rotting – yet still formidable – fangs.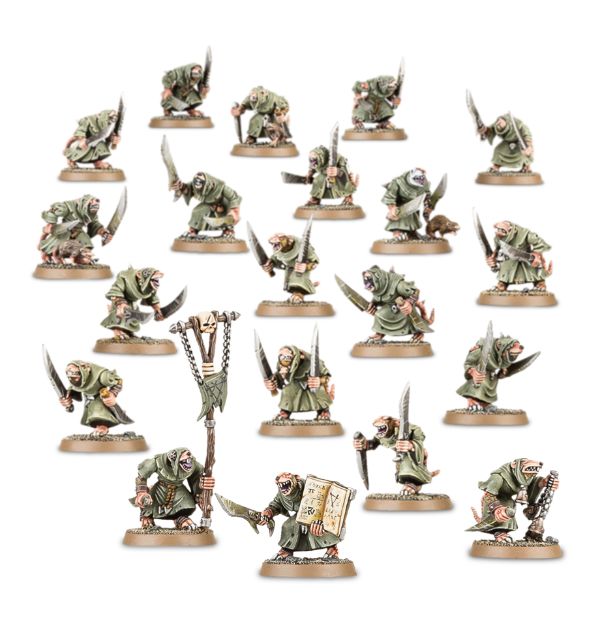 This multi-part plastic kit gives you everything needed to build a chittering horde of twenty Plague Monks, with the option of arming them with a pair of Foetid Blades or a Foetid Blade and Woe-stave. One model can be built as a Bringer-of-the-Word – he clutches either a Plague Scroll or Book of Woe. A model can be assembled as an Icon Bearer with either a Contagion Banner or Icon of Pestilence, and a model may be assembled as a Plague Harbinger, carrying either a Doom Gong or a dreaded Bale-chime.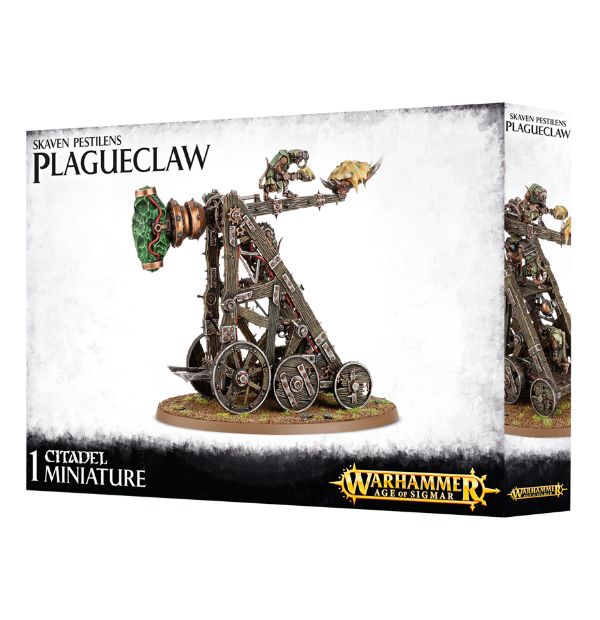 The Warp Lightning Cannon is a weapon of pure destruction. Created by the engineers of Clan Skryre, it has the power to tear apart units and monsters with ease.
The Warp Lightning Cannon model comprises of a huge timber frame and several wheels of varying size, the wood for which is noticeably rickety and precarious. It is bolted together with numerous metal plates and rivets, and tuned by cogs and screws. The cannon itself is a large esoteric metal barrel bearing Skaven iconography. A large chunk of warpstone sits at the centre of the cannon, while a smaller piece stands at the tip. The kit also comes with two sets of crew to represent either Clan Skryre or Clan Pestilens, making it wonderful addition to any collection.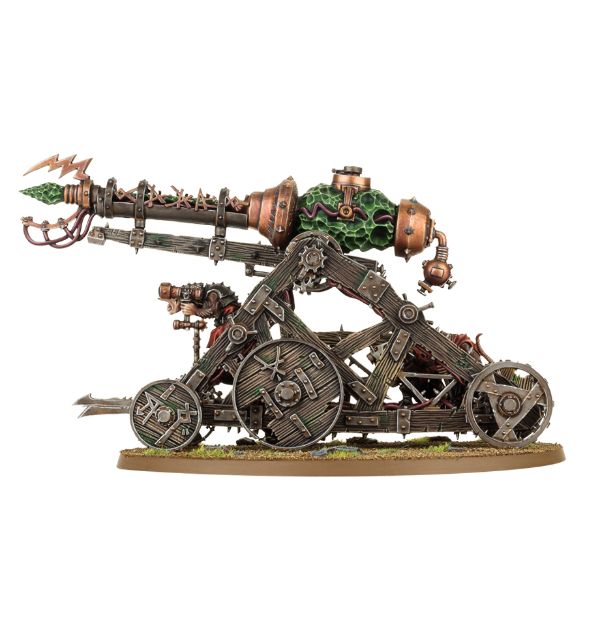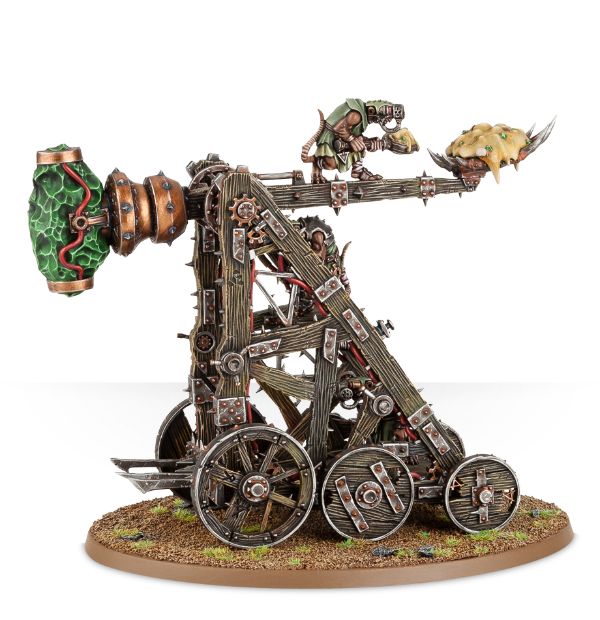 This multi-part plastic kit contains 51 components and one Citadel 120mm Oval base, with which to make a Warp Lightning Cannon or Plagueclaw Catapult.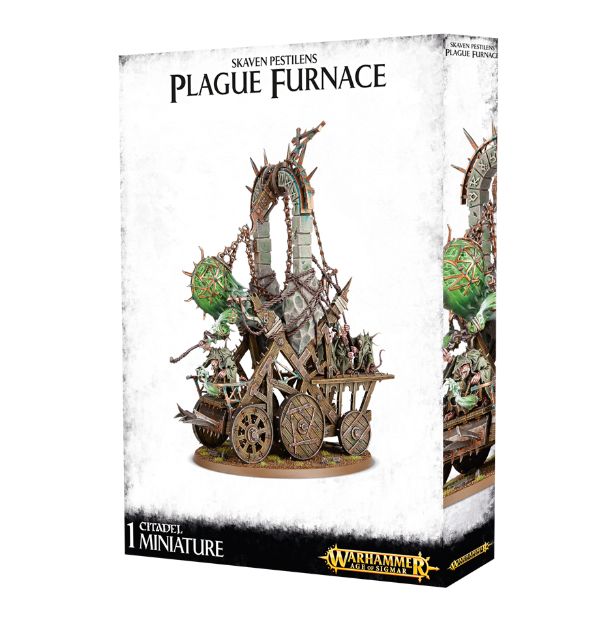 Of all the diabolical wonder weapons of the Skaven, none is as notorious as the Screaming Bell. It is from these unholy altars that the Grey Seers preach their plans of total domination in the name of the Great Horned Rat.
The Skaven Screaming Bell is a large centrepiece for a Skaven collection. Boulders, which are strapped securely in place, are borne aloft on precarious, rickety timber beams. Rising up from these stands a stone archway, which acts as the frame for a huge bell. A Grey Seer stands on top and the bell itself is pulled on a chain by a Rat Ogre. This many-wheeled device is covered in spikes, while cressets and censers stand at the front, emitting a thick smoke.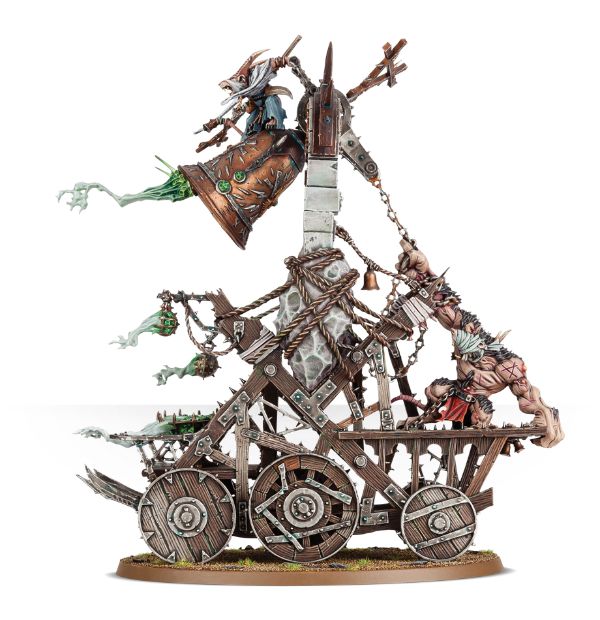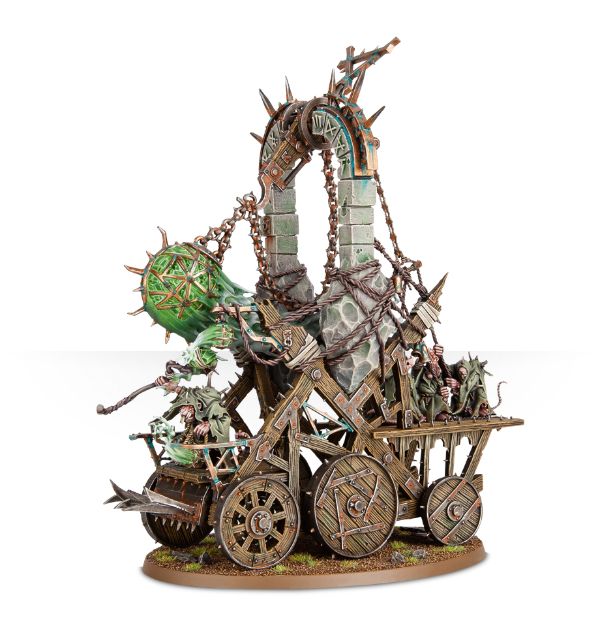 This multi-part plastic box set contains fifty-four components with which to make one Skaven Screaming Bell or Plague Furnace, and includes one Citadel 120mm Oval base. Rules for the Screaming Bell can be downloaded for free in the Skaven Warscroll Compendium.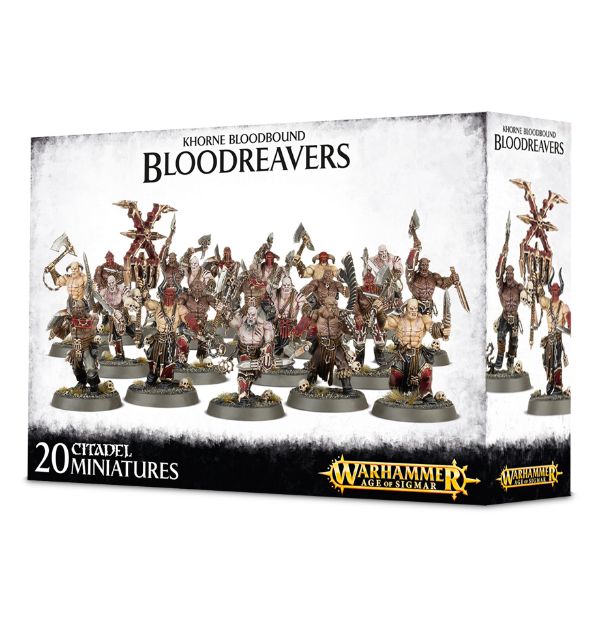 Dedicated to nothing more than the gleeful pursuit of slaughter, the Bloodreavers are possessed of a frenzied devotion to the Blood God that makes them a terrifyingly unpredictable force to combat. Still mere mortals, they nonetheless go about their butchery with a fervour equal to any of Khorne's favoured – which suits their master, as the Blood God cares not from where the blood flows…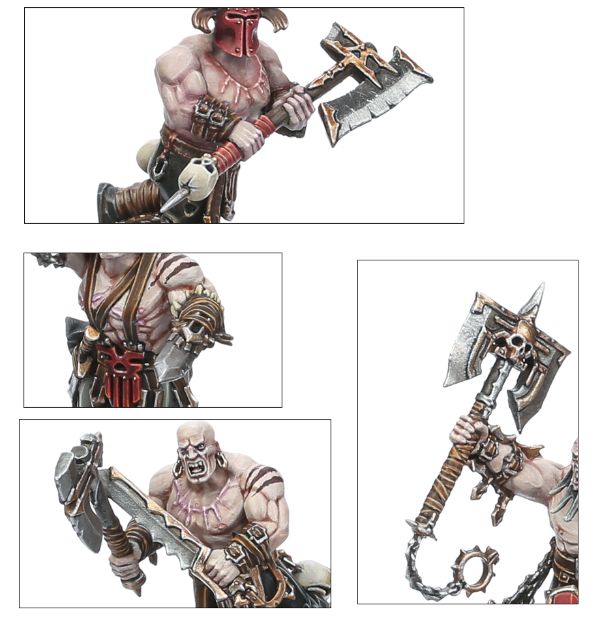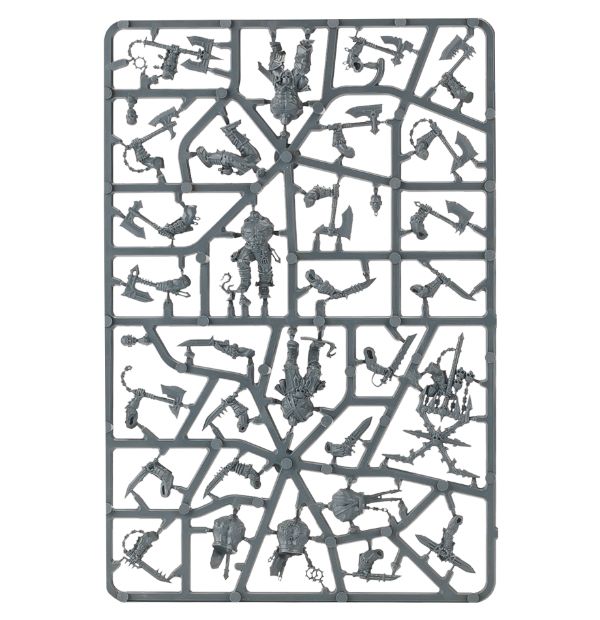 This multi-part plastic kit contains everything you need to make twenty Bloodreavers, armed with either Reaver Axes or Meatripper Axes (twenty of each are included). Thirty-six heads, a mix of helmeted and bare, are included for customisation along with twenty parrying blades. You also have the option to build one model as a chieftain, wielding a do…
Clam Pack Miniatures:
Web Bundles:
The Rat-men cometh! Hide your cheese and get the mouse-traps – you're going to need them!