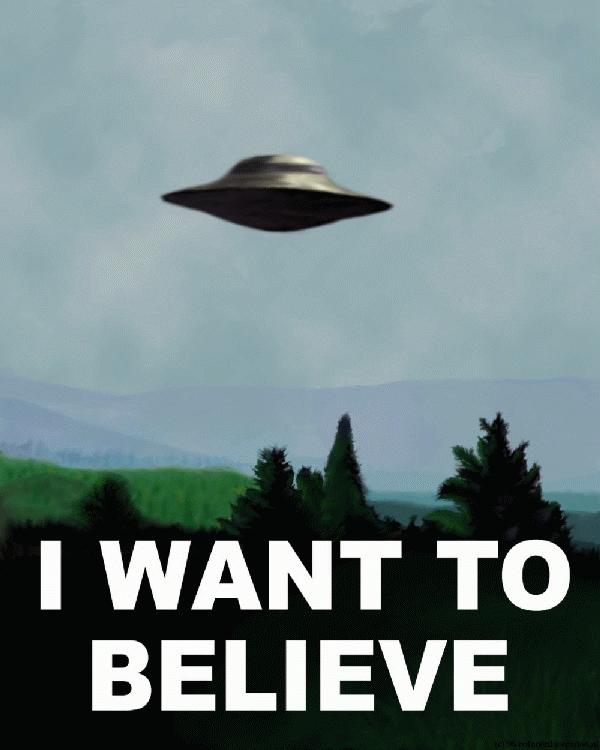 Over the last 2 days a very curious rulesest has arrived in the community's lap.  But is it real?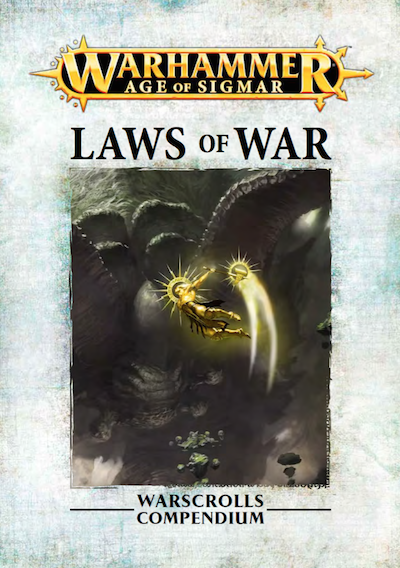 Yesterday BoLS described a ruleset a source detailed to us.  It sounded like a set of rules designed to balance Age of Sigmar and present a way to fight battles with mismatched forces.  Today, a document was posted on Warseer that pretty much matches what was described to us. It was posted by a new Warseer user with only 2 posts.
We have studied the document in question, gone through the behind the scenes adobe metadata, and compared it to a document known to be correct and originating at Games Workshop.  Our test case is the Beastmen Warscroll Compilation.
Here are the results – first the differences:
Official GW Beastmen Warscroll
Created from 6-18-2015 through 6-23-2015
123 document revisions
Created via:
Adobe Createsuite 4.0
InDesign 6.0
PDF 9.0
Default Document size: 
8.27″ x11.69″
Sample Title/header font: (note the "a")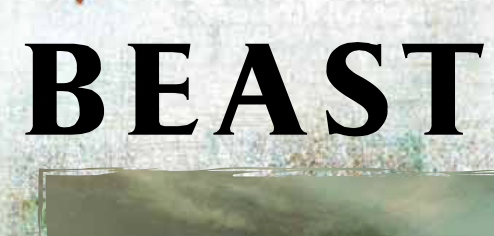 "Laws of War" Document
Created from 8-6-2015 through 8-10-2015
103 document revisions
Created via:
Adobe Createsuite 5.0
InDesign 7.0
PDF 9.9
Default Document size: 
12.61″ x17.86″
Sample Title/header font: (note the "a")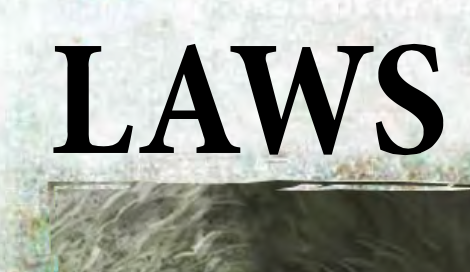 Now for the similarities:
The similarites are all other fonts aside from the header font.  Page layout, column divider colors, and default document font, as well as the "keywords" look identical. The footer copyright looks identical in text and font.
Conclusions:
With all the differences in the creation software, I think we can safely say the "Laws of War" document was created on a different workstation than the Beastmen document was. The Laws of War document was created with a newer version of Adobe Creative Suite installed.
The overall number of document revisions and start to finish timeframe is similar enough to be inconclusive.  For me the biggest issue is the incorrect title/header font.  Looking back over all the Age of Sigmar documents, every one uses that distinctive font.
That leads me to believe one of two things:
1) Its a very, very elaborate hoax.  Someone took a lot of time to come up with this document and rules.
2) This is an in-process GW document that was leaked while still being finalized.  The missing fonts could have been added later in the production process, and it is almost certain that GW has multiple document production workstations. they also may have recently updated thier software.
Most interestingly to me is are the rules themselves. They seem like something GW would try as it sticks with the "no unit pointcosts" GW has been pushing. Note that every other fan created system for balancing Age of Sigmar is based on assigning points to the various units.  This ruleset goes in the opposite direction and sticks with the "ultra short rules" dogma that GW is going with for Age of Sigmar.
Like the "40K Orphan Ruleset" of 3 years back – if it's a hoax it's a damned good one, with some interesting design concepts that many folks would be happy to give a try.  I for one want to see Age of Sigmar given time get it's sea legs.  I would hate to see Game Workshop lose it's original founding Warhammer Fantasy franchise and become a Grimdark only company.  We will have to give this one time and see what comes out of Nottingham.  I'm skeptical, but still a part of me "wants to believe".
~What's your take?