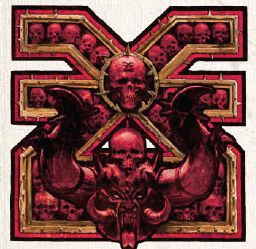 The Brass Throne's latest warrior is headed to a tabletop near you this week.  Come take a look.
via Warhammer-Forum's Enkil Bearson 8-10-2015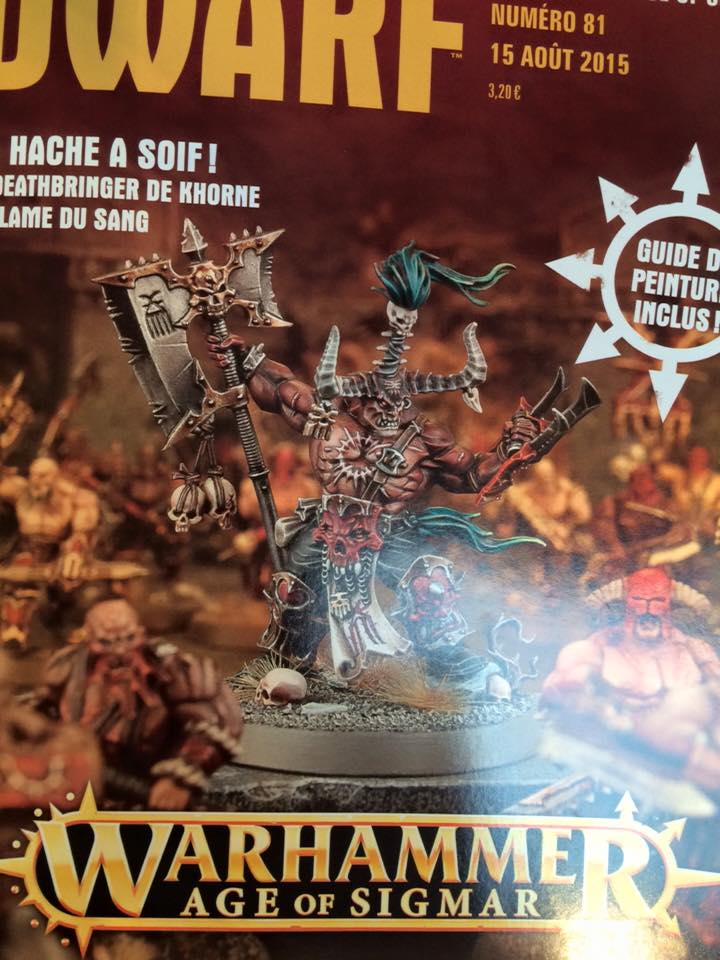 And that my friends is the… get ready for it…
Khorne Bloodbound Exalted Deathbringer (say it 10 times fast)
Giant almost "orky" weapons – CHECK
Tons of skulls – CHECK
Khorne "crazy eyes/grin" – CHECK
Age of Sigmar super dynamic pose with "I look awesome" windblown effects – CHECK
This guy is ready to get killing for the Brass Throne.
~How much you bet he has more skulls in the back?