New AoS Rulebook & Stormcast Release Rumors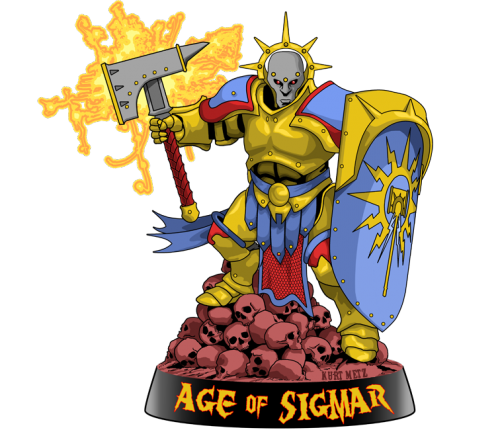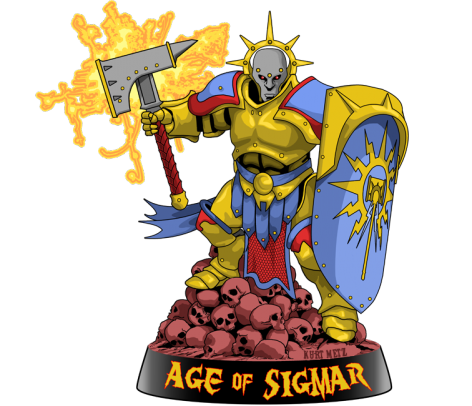 Perhaps we're not out of the woods yet for Age of Sigmar releases, come see the new Stormcast models and pricing !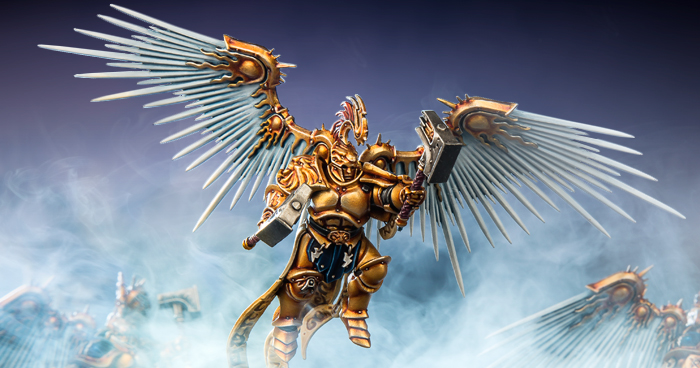 Via Scanner (get our your Euro converters)
Prosecutors box, three models- 46 €

Knight Azyros (clampack)- 33 €

Knight Venator (clampack) – 33 €

Stormcast Eternals Upgrade Sprues- 9 €

Battletome Stormcast Eternals (New Rules) – 46 €
Subscribe to our newsletter!
Get Tabletop, RPG & Pop Culture news delivered directly to your inbox.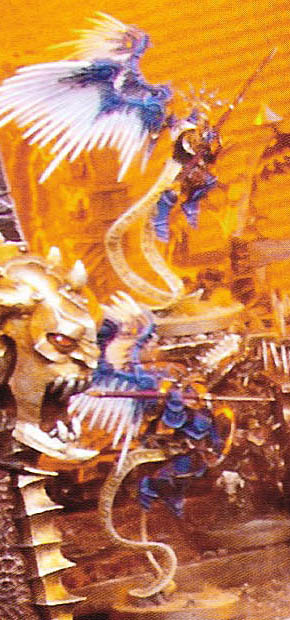 I would expect these guys to make an appearance as the winged Stormcasts are the last models from the Boxed Set to not yet get their own box with new weapon options.
The Battletome looks to be Age of Sigmar's first "Army Book" for the Sigmarite faction.
Now if you compare those releases to last weeks teaser, it starts to make sense.

Looks like the "death from the skies" hint would be the new Stormcast Prosecutors, the tome of battle, the new rulebook, and raise shields perhaps the upgrade sprues?
Rumors has indicated that the last releases for the Age of Sigmar launch window were, the Prosecutors, a last book, and the new Realm of Battle board.
Either way looks like a solid release to tidy up the Age of Sigmar is on the way here soon!
It looks like Age of Sigmar products have only 1 week to go.  Your thoughts over the last 10 weeks are welcome friends. It's certainly been a different summer…