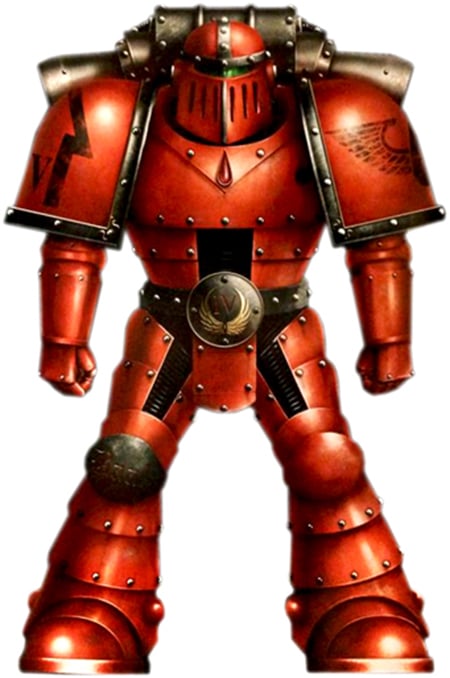 The 1st and 9th Legions are getting some love.  Come see the latest from Nottingham!
We have some teasers today of some Heresy era Dark Angels and Blood Angels.  These guys were spotted at an earlier Forge World Open Day.  Take a look:
Via 'Lil Legend and Via Battle Bunnies
I'm loving the helmets from these that are right out of the Horus Heresy Collected Visions Artbook from waaaaaay back.  If these guys are being teased now, they should be out for release soon.
Remember that the Horus Heresy Volume VI covers many of the remaining Legions and is due before the end of the year.
– Rules for Shattered Legions
– Structures for player created narrative games and small scale games
– White Scars, Blood Angels, Dark Angels receive legion rules, but no characters.
– Scheduled for end of 2015
~Who's up for a new all black Heresy Dark Angels army?