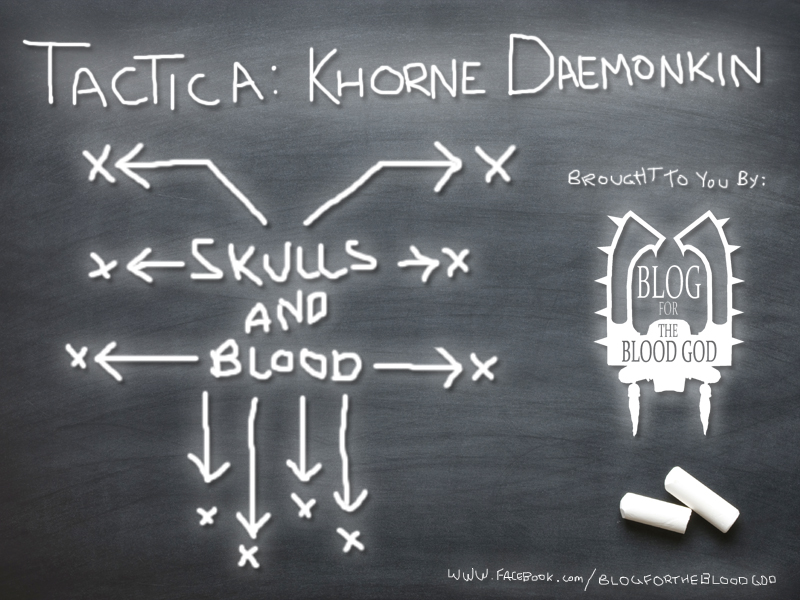 Hey guys! Today's Tactica Khorne Daemonkin  will be discussing mastering Desperate Allies in your Khornate armies!
Desperate Allies 
There are two forces that the bloodthirsty masses that are the Khorne Daemonkin consider Desperate Allies, Tau and Dark Eldar.
First some general comments on allies, using the ally system allows for infinite possibilities for force composition, I obviously will not be able to cover them all here so I will simply add the ones that pop out. Always when taking Allies with the Daemonkin remember that thier main strength is the blood tithe and the more allies you take the less effective this strength becomes. Unless you are adding Daemonkin as allies to an existing force, in which case go nuts!
I also should point out that I do not play Tau or Dark Eldar so there are no doubt several powerful combos I have missed! If you know of any share them in the comments below 🙂
Remember when taking Desperate Allies that if you move units within 6″ of each other your units risk missing a turn while they check out each others arses. So with this in mind I suggest a fast assault based Daemonkin detachment backed up by some back field objective campers and ranged support.
Codex Tau (as allies)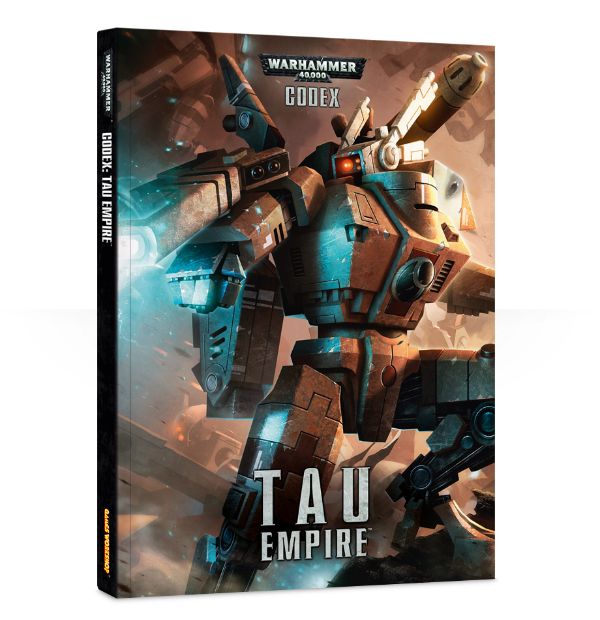 The xenos cowards of the Greater Good, we will allow them to think they are using us to serve thier purpose, for it is the easiest way to get close enough to tear them apart.
Despite being Desperate Allies I think Tau and Khorne Daemonkin mesh extremely well together, the combination of Tau Firepower and Khorne speed and combat strength is a very tasty dish. That being said both armies benefit from army wide special rules that are wasted on allies
Here are some ways that i think Tau can be used as effective Allies for Khorne Daemonkin:
1. Fire Warriors, since Tau lack in the formations department you will most likely be adding an Allied Detachment meaning a mandatory HQ and TROOP choice. This is not an issue as the Fire Warriors bring a lot of firepower that the Daemonkin can use! For the manditory HQ I would suggest the Cadre Fireblade, join him to the Fire Warriors and they get an extra shot provided they remain stationary. This allows a unit of 12 to put out 24 strength 5 shots. Upgrade 1 Fire Warrior to a Shas'ui with 2 marker drones and the unit now has 3 marker lights which can be used to boost ballistic skill or remove cover for any other Tau unit you bring, if you have other Tau units with markerlights you can get 26 strength 5 shots at 30″ range or 39 shots at 12″ range that hit on a 2+ ignoring cover! Fantastic unit to camp on a backfield objective, dropping enemy FMCs and rooting out enemies in cover.
2. For the elites slot in your allied Detachment my vote goes to the Riptide… big shock I know. These guys bring a lot of firepower and are as tough as nails to kill, definitely usefull allies to your Daemonkin. Remember to give him a stimulant injector for FnP which is fantastic on top of his 2+ and potential 3++
3. For the Heavy Support slot the Broadsides win hands down. Deck them out with missiles and this unit can put out some serious hurt. Each Broadside puts out 4 S7 shots and 4 S5 shots that can be boosted with markerlights to hit on 2+ and ignore cover and can also be upgraded with skyfire! I have faced units of these guys many times and there is not much they cannot destroy in a single round of shooting. Except for high armour vehicles of course but hey – thats what the Bloodthirster is for 🙂
4. Farsight Enclaves. This supplement unlocks Crisis Battlesuits as troops which is a solid option for allies as they can be kitted out to suit a large variety of battlefield roles, my personal favorite is to load them up with plasma rifles but it all depends on which gap you are trying to fill in your own force. The supplement also has some pretty fantastic signature systems and of course the "Farsight bomb" that I am sure you have all heard about but i will not go into that here….
Codex Dark Eldar (as allies)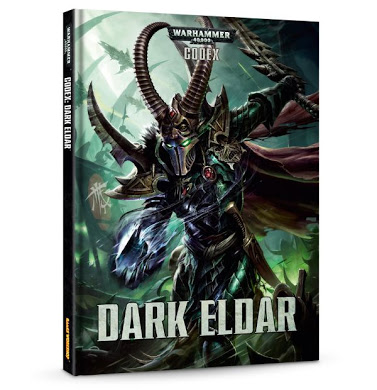 While the aliens do not share our martial pride, strength and brutality they do present a lust for combat and destruction that is admirable. They are already a dying race so Khorne would take no satisfaction in thier demise, best to use them to our advantage.
Dark Eldar is one of the armies I have the least experience with, I have never owned a Dark Eldar army and neither has any of my regular gaming group. I have had a few pick up games against them and read the codex over a few times.
From what I have gathered Dark Eldar are strongest when they are themed around fast mid ranged combat, which is ok with the Daemonkin fast melee combat. You can rush straight forward with Daemonkin while the Dark Eldar flank and hold objectives. But to be honest it is not necessarily they type of support the Daemonkin require in a competitive list.
Having read through thier codex several times I really do not see them as viable allies, sure they have a few handy units but overall you are better spending the points on more Daemonkin. If you want fast support fire add bikes in units of 3 with 2 special weapons and a combi weapon on the champ. One of the Dark Eldar units that I see as a strong choice is 5 Trueborn in a Venom, for 190 points you get a fast moving unit that can put out 5 S8 Ap2 shots at 18″ range. This is pretty strong BUT you can do essentially the same thing with Bikes for 116 points (74 points less) get 3 bikes 2 with plasma guns and the champ with a combi plasma and you have 6 S7 Ap2 shots at 12″range or 3 S7 Ap2 shots at 24″range. This unit also gets you 2 blood tithe points when it dies (2 for unit 1 for champ) it is harder to kill with T5 and 3+ and is just a solid choice all round. Or go all melta to make an even cheeper anti tank unit.
The other thing Dark Eldar do well is combat characters. They have some truly brutal wargear that can make for pretty epic combatants. That being said every challenge your Dark Eldar allies win is a missed blood tithe opportunity and your Daemonkin characters are nasty enough in combat without needing Dark Eldar allies.
For the most part I think Dark Eldar are a fantastic force but far too similar to Khorne Daemonkin to be worth while taking Allies. When adding allies it is best to use other armies to fill in the gaps that your current codex has left you… not simply add more of the same.
Thanks again for tuning in! Make sure you keep your eyes peeled for the next instalment of Tactica: Khorne Daemonkin!
While you are at it head over to 
Blog for the Blood God, 
give me a like, and join in on the other great content! Everything from Battle Reports to Hobby Tutorials, Rules discussions and tactics to Animated movies and 40k based comedy 
(wanna see Khârn do an AMA?)