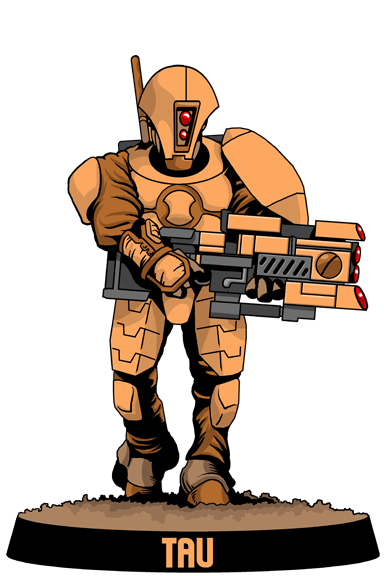 Fe-fi-fo-fum – I spy the biggest baddest suit the Tau have ever built!  Come see.
Come see the latest from Forgeworld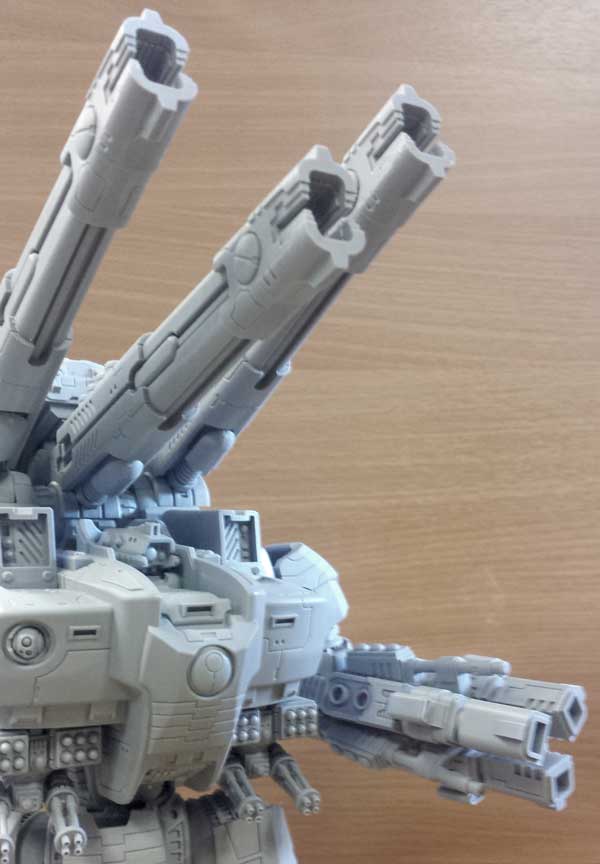 And here is our best guess scale comparison based on the size of the monster suit's waist burst cannons.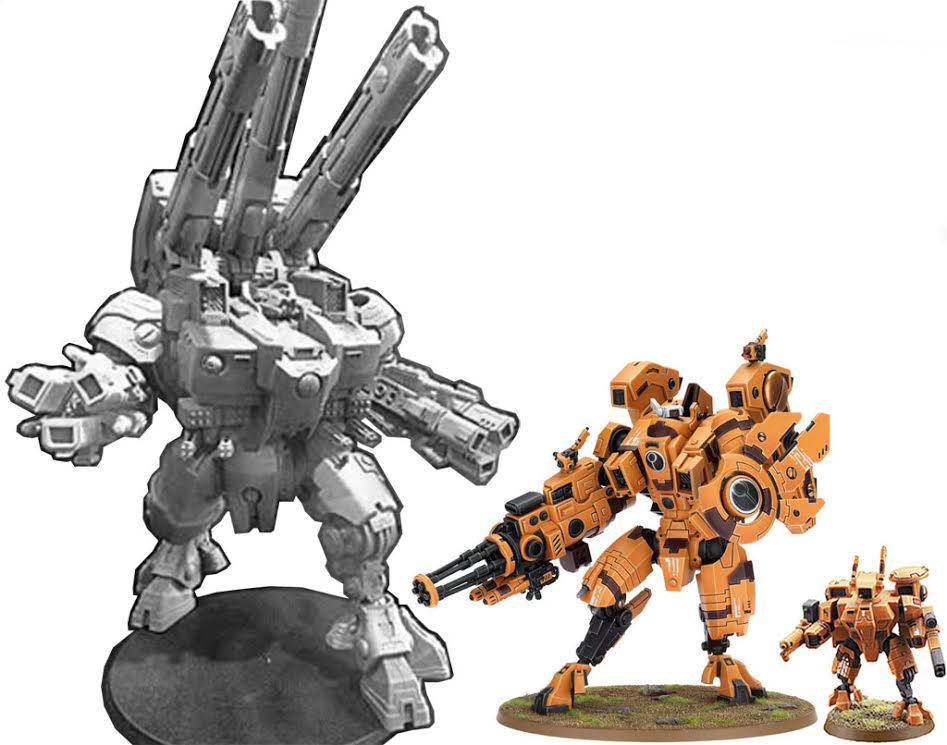 Tau KX-139 Ta'unar sculpted by Will Hayes. It is Cerastus size but stockier.  Based on it's appearance in the Forgeworld newsletter it should be coming up for sale very soon.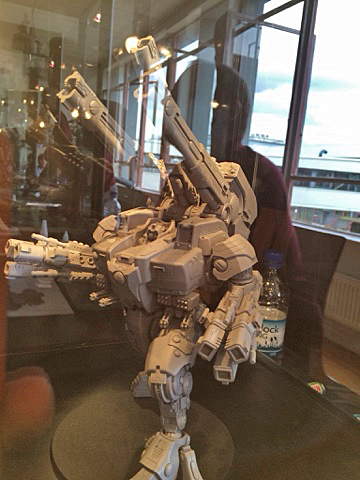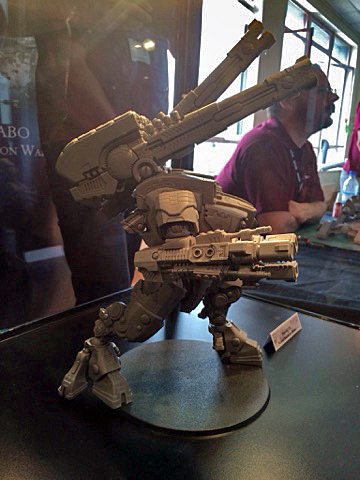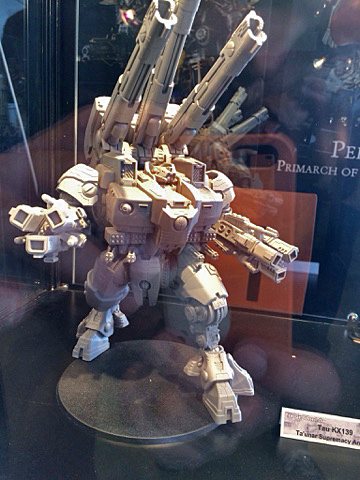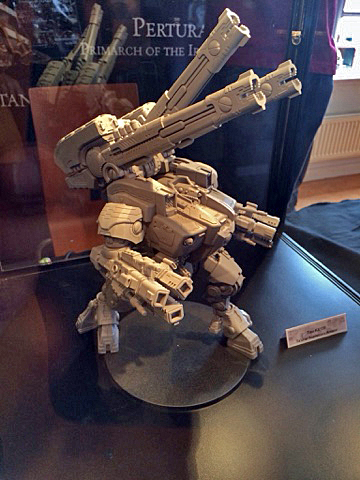 Let's just open up the speculating on how much this guy will cost.