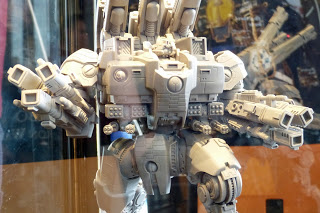 Come see new pictures of the battlesuit the Tau are getting that's the size of a Titan! GO GO GO!
Recalcitrant Daze posted up some GREAT pictures awhile back of the new Tau KX-139 Ta'unar Supremacy Battle Suit, and it's shedding light on just how big, and what weapons this thing may be armed with!
A bit later than usual for getting pictures up of an event, but I was busy last night and this morning. While pictures have been up And finally a Big Tau Suit:
It's nice to see some clear shots of the new mech, but again I'd really love some scale comparisons to figure out exactly how big this suit really is!
We did a scale mock up of it based on the size of the waist burst cannons, compared to existing models in the range when we first saw this thing a few weeks ago. Look how they appear to match up;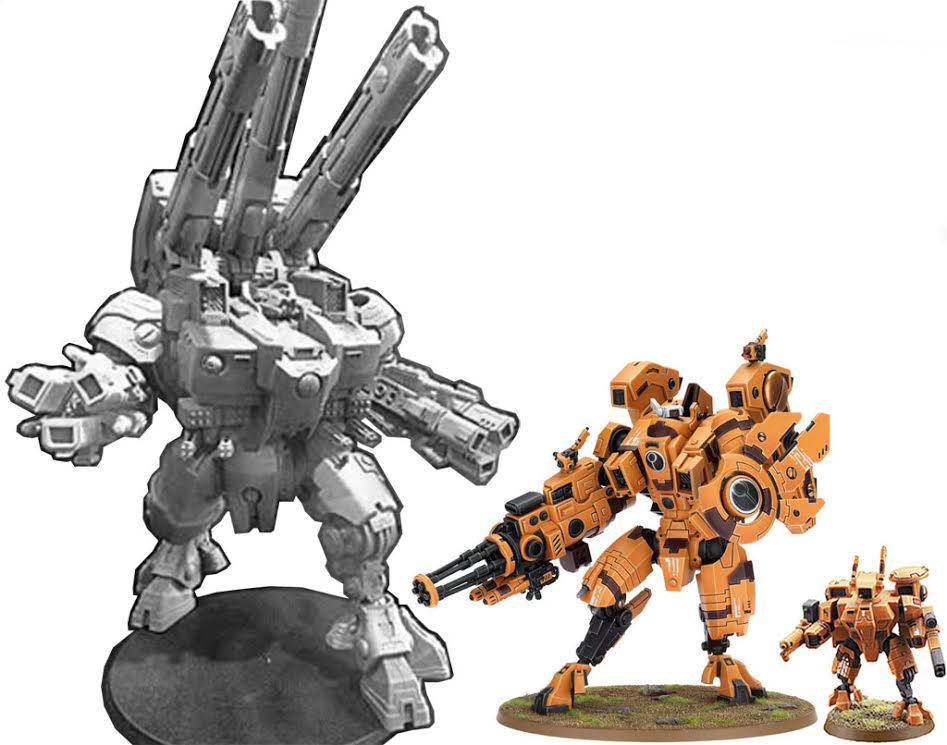 Now keep in mind that this could be perhaps bigger if those burst canons are computer designed and slimmer than the existing ones.
Either way it appears to be as tall as the Cerastus Knight Variants from Forge World- looks like there's a new Titan on the block now folks!
Checkout more pictures of the new suit below;
Rumors of a Tau release on the horizon bode well for the popularity of this new kit!