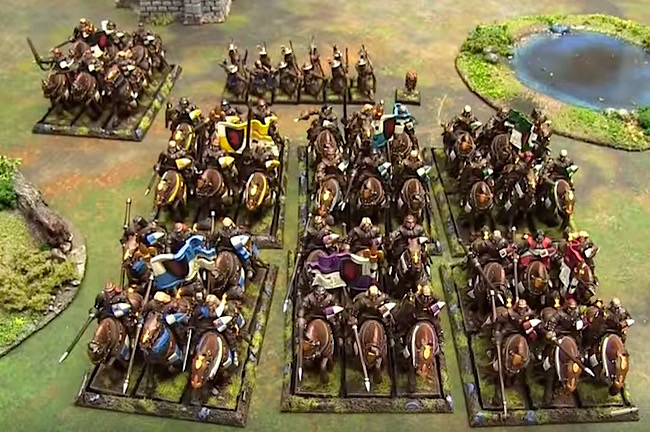 Guerrilla Miniature Games is back with ALL the horses facing down a TON of Dwarf guns.  It's awesome!
Old World Adventures is back, now on thursdays! No guarantee how regular it will be with all my local friends enjoying Age of Sigmar, but Mike is back with his Dwarfs!
To celebrate, I unpack my Bretonnians, which have remained unplayed for 8 years, for a game of Blood and Glory!
GMG is publicly supported. Become a backer on Patreon to ensure new content and that the CoOp can continue.
~Monday morning quarterbacking – starts in 3,2,1…GO!
*This story was originally mis-titled as an Age of Sigmar battle report in error.  It is a Warhammer Fantasy 8th battle report.