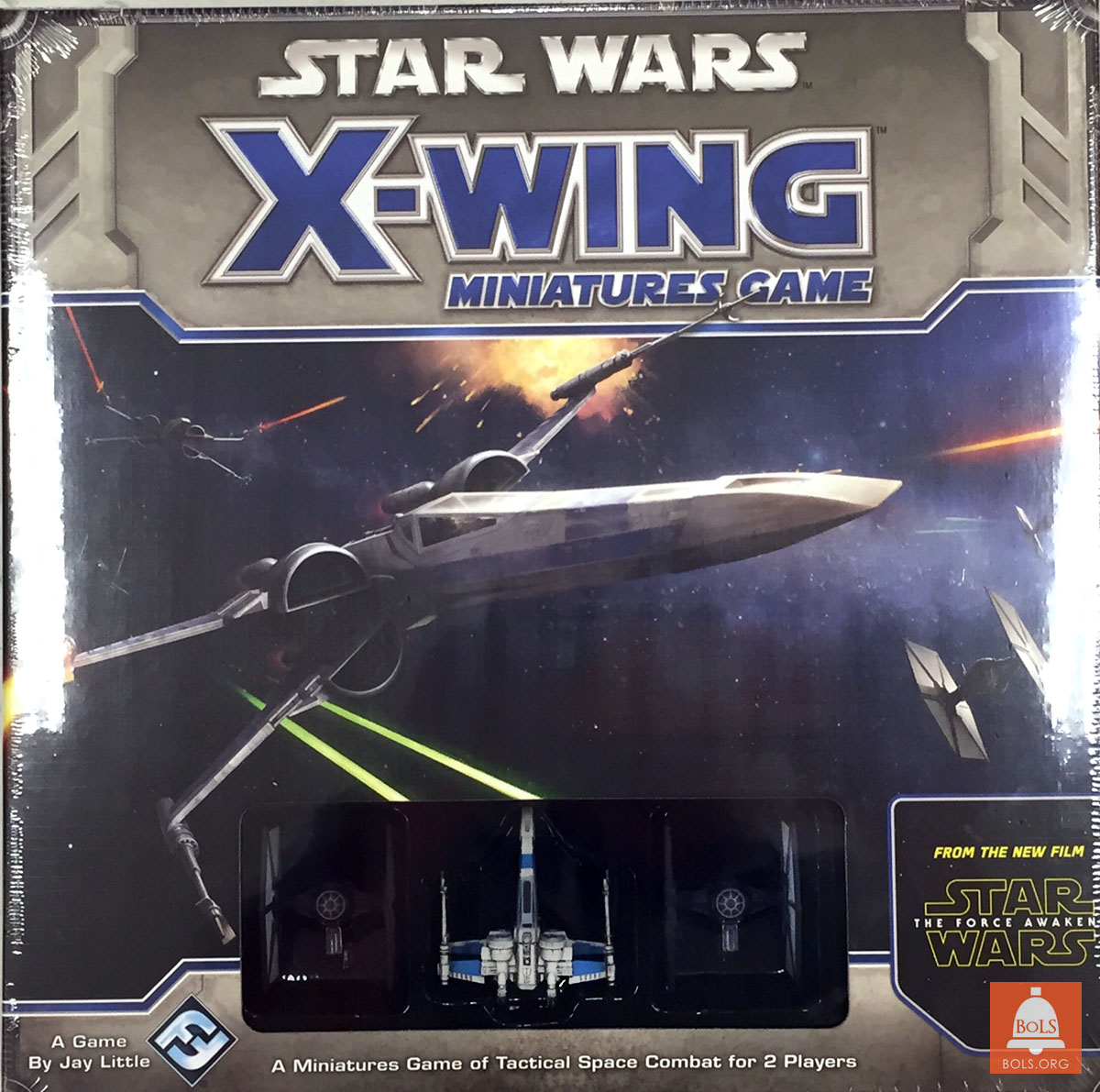 We've all been waiting for it, and it's Force Friday!  Look what FFG has in store for everyone – a NEW Episode VII X-Wing Starter Set!
TARGET stores opened for Force Friday at midnight and BoLS was there ready and waiting.  Take a look at the new Episode VII Starter boxed set: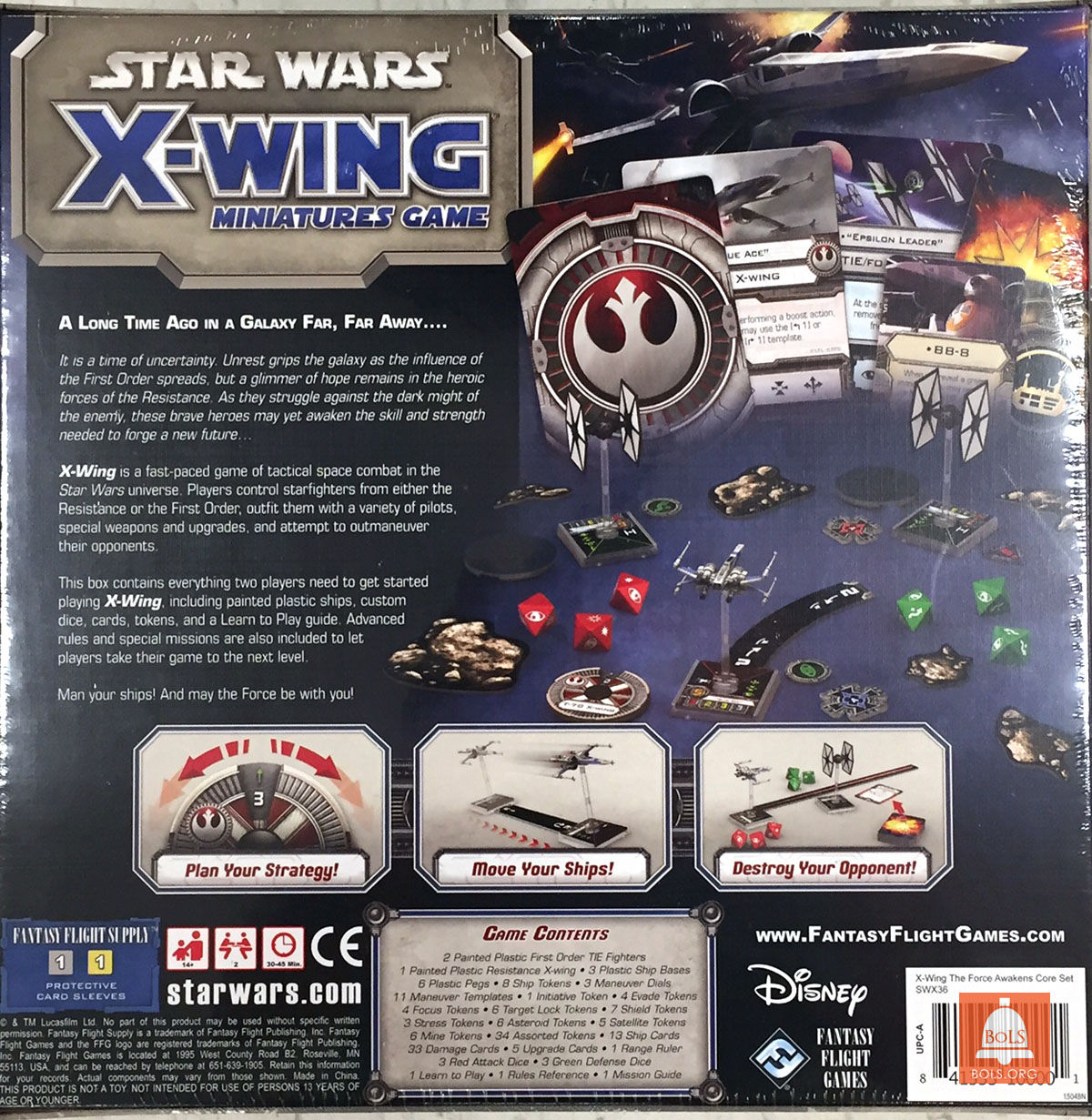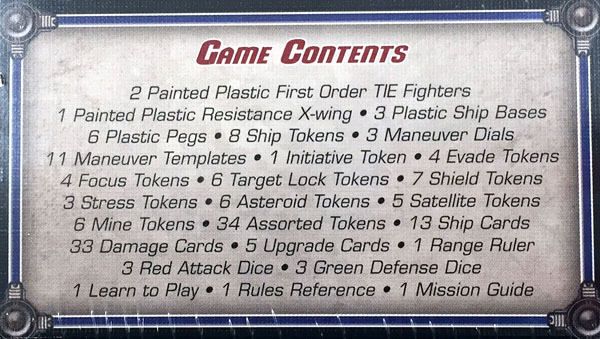 Here's the basics so far: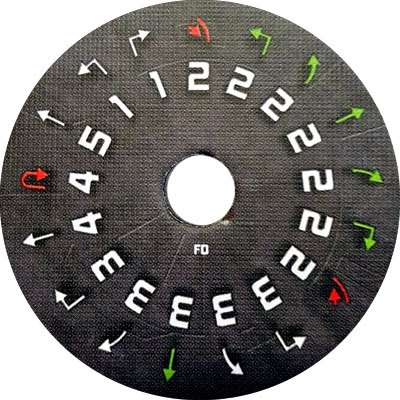 TIE/FO
Primary Weapon: 2
Agility: 3
Hull: 3
Shield: 1
Actions:
Focus
Target Lock
Barrel Roll
Evade
A single new "tech" upgrade slot.
Pilots:
Epsilon Squadron: PS1 [15pts]
Zeta Squadron: PS3 [16pts]
Omega Squadron: PS4 [17pts]
"Zeta Ace": PS5 [18pts ]- When performing a barrel roll, use the 2 straight template instead of the 1 straight.
"Epsilon Leader": PS6 [19pts] – At the start of the combat phase, remove 1 stress token from each friendly at Range 1.
"Omega Ace": PS7 [20pts] – When attacking, you may spend a focus token and a target lock on the defender to change all of your results to critical hits results.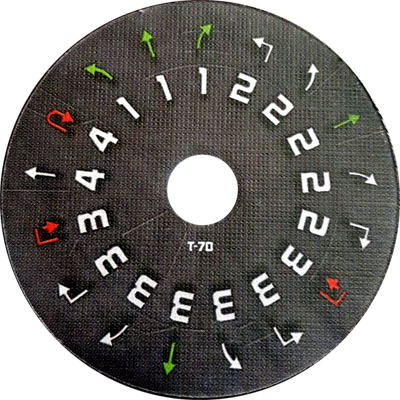 T-70 X-Wing
Primary Weapon: 3
Agility: 2
Hull: 3
Shield: 3
Actions:
Focus
Target Lock
Boost
Torpedo, R2, and a single new "tech" upgrade slot.
Pilots:
Blue Squadron Novice: PS2 [24pts]
Red Squadron Veteran: PS4 [26pts]
"Blue Ace": PS5 [27pts] – When performing a boost action, you may use the 1 turn template (rather than the 1 bank template)
Poe Dameron: PS8 [31pts] – When attacking or defending, if you have a focus token, you may change one of your focus results to a hit or evade result.

FACTIONS
Resistance
Rebel Alliance
First Order
Galactic Empire
Scum and Villainy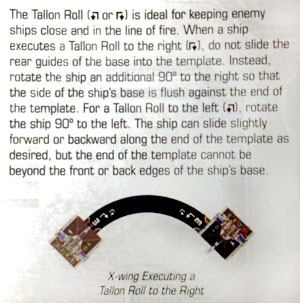 New Maneuvers
Tallon Roll
Now THAT is a tight turning maneuver! A bank folowing by a 90 degree pivot and some minor base positioning similar to the barrel roll placement.  Of course while the Resistance T70 has this, those First Order TIES have Segnor's Loop so look for all of these Episode VII ships to be SUPER maneuverable and hard to pin down.
Ships

Thoughts
This is going to shake up the game with new factions, and entirely new ships and technology.  I expect that this will fly off shelves and introduce yet another wave of new players into what looks to be the biggest growing game in tabletop these past years.
Sources close to BoLS tell us that Episode VII will have over 50 new spacecraft that will receive screentime in the new movie, so I would expect FFG to be quite busy for years to come with new X-Wing waves (and you just KNOW they will give the Episode VII treatment to ARMADA).  I just can't see this game slowing down anytime soon in the face of multiple years of lavish attention it will be recieving from Disney though new movies and TV series.
~Look for more coverage on the Episode VII X-Wing boxed set all day.  We are just wading into the box.