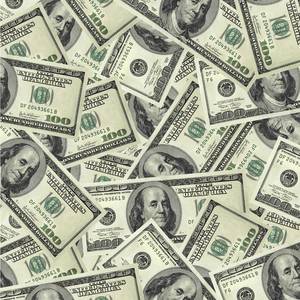 Get your wallets ready folks – it's time to say goodbye to the Summer of Sigmar – the Grimdark approaches!
pics via Captain Citadel 9-24-2015
Prices: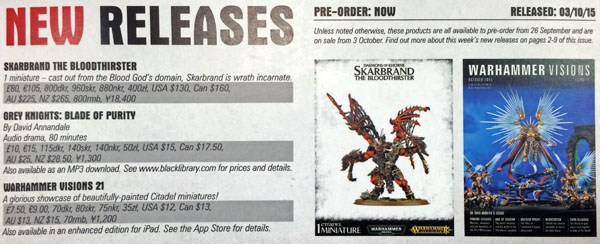 So as we reported Monday, we have:
Skarbrand the Bloodthirster: $130
Various and sundry books and magazines…
Teases: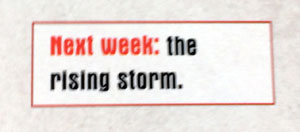 Hmm, let me think here… Next week is going to be all about a storm that is getting bigger…  Ok, what's a synonym for "rising"… Help me out folks…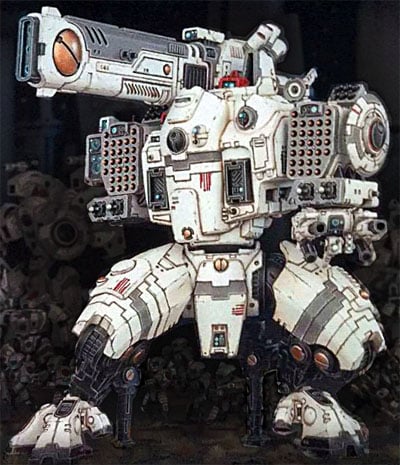 ~ It's almost TAU TIME!!!